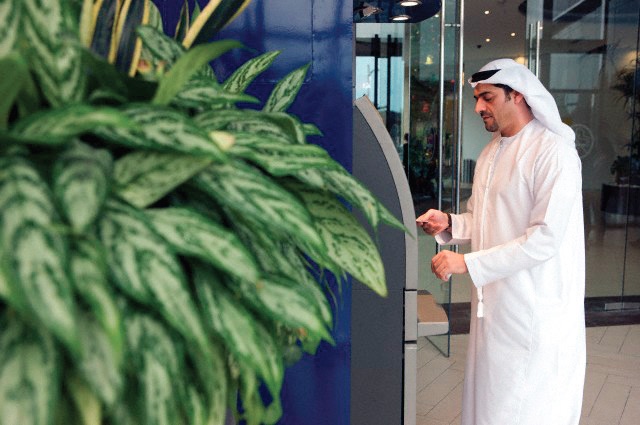 Soon after the collapse of Lehman Brothers on September 15, 2008, which triggered the global financial crisis and eventually led to the mother of all recessions, many people started to blame bankers for excessive and irresponsible lending, and for "not getting it right".
While this was partly true – or represents half the truth – the root cause of the crisis was excessive greed and lust for wealth amongst the wealthy few. Bankers, especially investment bankers, only fueled the greed by offering easy loans against 'papers' that were not backed by real assets. In most cases, they funded speculation that fueled bubbles. So, when the bubbles burst in 2008, investors saw their hard-earned money disappear into thin air. While most of them wondered what might have happened, the bankers pocketed the hefty fees and bonuses – and the 'winners took it all'.
This is a classic example of a systematic concentration of wealth that makes the rich people richer and the poor ones poorer. The world's richest 62 individuals own the same amount of wealth as the poorest 3.6 billion, according to Oxfam, one of the world's largest non-governmental organizations.
"There is the yawning gap in individual fortunes, manifest in persistent, excessive and rising inequality," Christine Lagarde, the managing director of the International Monetary Fund (IMF), said in a recent speech. "Even if inequality on a global, cross-country scale has been declining, it is no wonder that perceptions abound that the cards are stacked against the common man – and woman – in favor of elites."
Simply put, 62 individuals own the same amount of wealth as half of the world's population. This leads to the obvious question: is the conventional banking system, which is the main pillar of capitalism, being used as a system to siphon money out of the lower- and middle-income groups' purses and give it to the rich and the super-rich?
"These frustrations are leading people to question established institutions and international norms. To some, the answer is to look inward, to somehow unwind these linkages, to close borders and retreat into protectionism," Lagarde said.
Global overview
Since the global financial crisis of 2008-2010, hundreds of conventional banks in the West collapsed, while the ones 'too big to fail' were bailed out and the rest had to undergo several stress tests to prove that they were fit to operate. However, some of the economies that these banks were operating in – Europe and North America, for example – underwent a series of spiraling debt crises, especially those of Ireland, Italy, Greece, Spain and Portugal. Greece, the bedrock of ancient civilization, made more headlines for its bankruptcy and sovereign debt crisis than anything else in its history.
For advanced economies, the risks relate to long-standing crisis legacies – high debt, low inflation, low investment, low productivity and, for some, high unemployment. In some countries, the balance sheets of banks and, increasingly, non-bank financial institutions, are strained by non-performing assets and low operating profit margins. For emerging and developing economies, risks relate to rising vulnerabilities such as lower commodity prices, higher corporate debt, volatile capital flows and, for some countries, de-risking and reduced bank lending.
"Let me be clear: we are on alert, not alarm. There has been a loss of growth momentum. However, if policymakers can confront the challenges and act together, the positive effects on global confidence – and the global economy – will be substantial," Lagarde said, in a desperate attempt to reduce tension. "More broadly, global trade has slowed and financial stability risks have increased – with the recent market turmoil partly reflecting lower confidence in the effectiveness of policies. Given that these dynamics could become self-reinforcing, global financial stability is not yet assured," she added.
In simple words, it's capitalism at its worst. It also raises the ability of interest-based lending to support the global economy. The current economic slowdown comes within seven years of the global financial crisis of 2008-10, reflecting a serious malfunction in the global economy. Things, it appears, are not working out, despite the best efforts put forward by the global leaders. The question one has to ask is whether the current financial system is good enough to support global growth or overcome future challenges. It appears no one has a clue. The current set of challenges requires out-of-the-box thinking. Seeking solutions from within conventional practices might not help.
So, where does it end? More importantly, what are the options left to the consumers? Is ethical finance the answer?
Focus on Islamic banking 
Sultan Bin Saeed Al Mansouri, UAE Minister of Economy, said: "The advantages of Islamic economy quickly became evident to the world at large when the conventional financial system collapsed in 2008 and triggered the global financial crisis. Islamic banking and financial assets remained largely unaffected by the recession that followed in 2008, leading the world to take a closer and more interested look at this
alternative financial system." Islamic banking and finance could provide a solution to the malfunction of the global economy, according to credit rating agency Standard & Poor's, which said, Islamic banking or asset-backed lending could contribute to sustainable development.
"We estimate Islamic finance assets were worth about $2.1 trillion at year-end 2015, compared with more than $7 trillion of cumulative GDP of the economies of the Organisation of Islamic Cooperation (OIC) countries at the same date,"credit rating agency Standard & Poor's said. "Global financial systems are moving toward liabilities bailing in through the introduction of resolution regimes and the requirement that some banks set aside a certain amount of loss-absorbing instruments. We believe Islamic finance might be headed in the same direction and thus inching closer to applying one of its five basic principles, profit and loss sharing."
The principle of profit and loss sharing in Islamic finance stipulates that no return should be served without proper risk taking. It implies that an Islamic bank can transfer financing and investment losses to its Profit Sharing Investment Account (PSIA) holders, which are viewed as partners in these investments.
Mohammad Abdul Mannan, managing director and chief executive officer of Islamic Bank Bangladesh (IBBL), said, "As the developed capitalist economies grapple with crises, the conventional [banks], who have contributed significantly to the global economy for a long time, may no longer be able to fuel global economic growth in future. Interest-based lending has its limitation that was badly exposed during the 2008-09 global financial crisis.
"The only way forward is the ethical lending based on Islamic principles – that was once again demonstrated during the global financial crisis – a fact that encouraged many global conventional banks to open Islamic windows to balance their portfolio."
Following the 2008-09 global crisis, many conventional lenders have failed stress tests conducted by the banking regulators in many countries, with the exceptions of the Islamic banks, who emerged stronger from the crisis.
"The simple reason behind this is the fact that Shariah-compliance prohibits Islamic banks to invest in speculation and betting against future gains. It promotes investment in real assets and trading in real commodities – the core objectives of lending," Mannan said.
Besides, the recent slowdowns in global economy exposed the fundamental weakness of conventional banking due to the declining value of assets and non-performing loans. Therefore, the future of banking is ethical, Shariah-compliant banking, Mannan explained.
"Since the Gulf region remains fundamentally strong, with sound cash reserves and investment-friendly governments, as well as the presence of a sound Islamic banking system, the economies of the GCC countries will be able to face the effects of the global slowdown, even if the oil price remains low for a while," Mannan asserted. "Talking about sweeping changes, Islamic banks are the necessary institutions that are expected to lead the changes in the future."
Benefits of Islamic banking
Although profit and loss sharing have not been widely applied by Islamic banks to date for numerous reasons, Standard & Poor's believes that this will change in the next few years, if and when local regulators for the core markets of Islamic finance – which include the Gulf Cooperation Council (GCC) countries, as well as Malaysia, and Iran – start implementing resolution regimes.
Islamic banking, which promotes ethical, value-based interest-free lending and fair and equitable partnership in trade and business, has the potential for further contributions to the global economy in at least three dimensions, says an IMF report.
"First, it promises to foster greater financial inclusion. Second, its emphasis on asset-backed financing and its risk-sharing features mean that it could provide support for small and medium–sized enterprises (SME), as well as investment in public infrastructure," the IMF report, titled Islamic Finance: Opportunities, Challenges, and Policy Options, said.
It added: "Finally, its risk-sharing features and prohibition of speculation suggest that Islamic finance may, in principle, pose less systemic risk than conventional finance. For this potential to be realized, however, and to allow this industry to develop in a safe and sound manner, a number of challenges will need to be addressed."
Islamic finance has grown rapidly over the past decade and its banking segment has become systemically important in a dozen countries in a wide range of regions.
It is projected to continue to expand in response to economic growth in countries with large and relatively unbanked Muslim populations. Its growth is also fueled by the large quantities of savings accumulated by many oil-exporting countries that are seeking to invest in Shariah-
compliant financial products.
The growing reach of Islamic finance promises a number of possible benefits. For example, it is often argued that Islamic finance is inherently less prone to crisis because its risk-sharing feature reduces leverage and encourages better risk management on the parts of both financial institutions and their customers.
It is also argued that Islamic finance is more stable than conventional finance because it involves prohibitions against speculation; its financing is asset-based and thus fully collateralized; and it is founded on strong ethical precepts.
Moreover, Islamic financial institutions are considered to be good platforms for increasing access to financial inclusion, including access to finance for SMEs, thereby supporting growth and economic development, the IMF report said.
The Islamic finance market space continues to blossom as African and East Asian sovereigns issue or announce debut sukuk. These new markets present lucrative and substantial opportunities for Islamic finance to make significant inroads in several key emerging economies.
Islamic banking is increasingly realizing some of the long-neglected aspirations of core Islamic economic principles through the growth of socially responsible Shariah-compliant investments. Some of these include Khazanah's social impact sukuk in the education sector, asset-based sukuk and innovative new forms of Shariah-compliant finance, such as crowd-sourced finance for start-ups in Indonesia and a vaccine fund for immunizations.
"From our perspective, Islamic finance offers innovative instruments that are well suited to addressing a range of financing needs," said Abayomi A. Alawode, head of Islamic finance, finance and markets global practice at the World Bank Group. "For instance, the emphasis on partnership/equity type financing together with risk-sharing makes Islamic finance relevant to financing SMEs, which typically lack access to financing because they do not have collateral."
He added: "In addition, Islamic finance has the potential to improve overall financial inclusion for households. In sum, the recognition of this potential drives our involvement in this rapidly growing area."
Although Islamic banking has just completed 41 years of its practical journey, it has grown much faster than the conventional lending sector. In the coming years, it could take center-stage and spearhead global economic growth if the larger stakeholders take it more seriously.