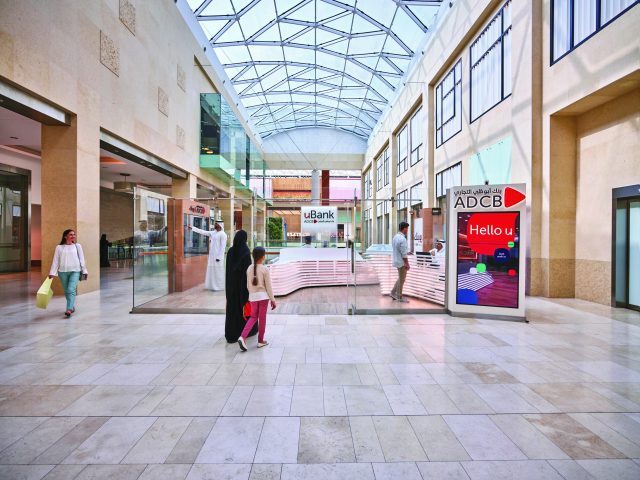 GCC region prides itself on being a great place to live in and often does well in global surveys thanks to its high quality of living. Many enjoy a comfortable existence in this region, where businesses are often geared toward driving convenience, with excellent customer service. From groceries to laundry, furniture to electronics, the GCC encourages businesses to be the best at fast, efficient service and, increasingly, to provide these through the use of digital offerings in this new age.
In this push for a smart future, the world of banking is enjoying its own renaissance and in many ways leading by example, as customers demand more from their local bank services. Ever since the introduction of the Automated Teller Machine (ATM) in the late 1960s, the banking sector has continued innovating with tools and products that increase convenience for the customer.
For bank customers, providing with a service that is convenient is as important as creating a product that meets their needs. According to the report Retail Banking 2020: the future of the retail banking industry, published by PwC on the future of banking, 61 percent of bankers believe that a customer-centric business model is very important – a model that studies customers' needs and tailors products and services offered accordingly.
The PwC report also showed that, while most customers prefer convenience when it comes to performing their banking transactions through digital or traditional self-service modes, they still appreciate the option of interacting with their account managers when it comes to more complex operations that need expert advice.
Therefore, regional banks need to be able to match their customers' desires for human guidance with the need to evolve in a digital world. Working in this direction, ADCB recently launched uBANK, the region's first digital banking center, which looks to bridge the gap between online and offline banking. The customers' desire for an instant and on-demand service is the leading motivation for this new banking offer. uBank delivers a transition from conventional banking channels to a paperless digital experience using biometric authentication, a digital signature system and video assistance from a Virtual Relationship Officer.
This approach, which offers both secure transactions and personalized service, addresses another trend mentioned in the PwC report: the importance of biometrics linked with devices as a two-factor authentication system.
With uBank, previously time-intensive tasks can be conducted seamlessly. For example, new customers can open a bank account and receive a debit card, credit card and cheque leaves instantly, on the spot. In addition, existing clients can also make several transactions, including emergency replacement of credit or debit cards. This comes at a time when banks are investing heavily to transform their organizations and processes for the digital age, as customers frequent their physical branches less.
Although this revolution in banking might seem new to many people in this region, digital banking has been adopted and forms a daily part of life in other nations, including the US and across Europe – this has been the case for a number of years.
Although people here appreciate the convenience of the digital world, through ADCB's experiences and relationships with our customers, we know that having trust in the security of bank services is something that is important to local customers. We understand this to be true in other online industries also – for example, online shopping has been slower to gain popularity here than in the West for similar reasons. To reassure our customers, ADCB has been incorporating such technologies to its system gradually. It first started with a smartphone application on which people could-find real-time offers and unmatched deals, and now, we are offering a full digital banking system that transforms complex transactions into instant services.
Finally, being innovative and up-to-date with the latest technologies is crucial to the success of the banking industry in the region, but no technology will help if people's concerns and needs are not addressed. Therefore, banks need to plan and continue to invest only in technologies that enhance their customers' banking experience and help to drive operational efficiency and effectiveness as a business. These are the foremost prerequisites for success in this era of a new reality.