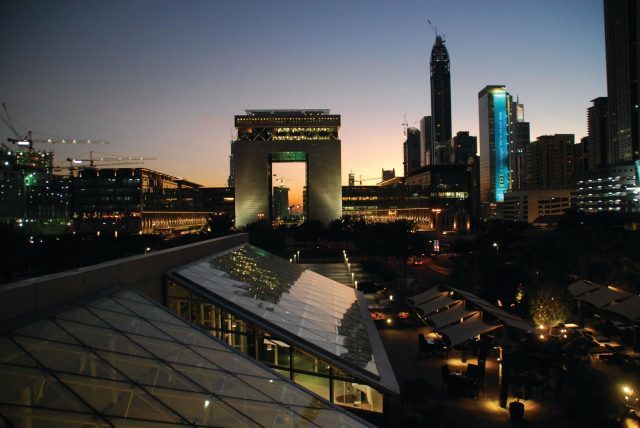 The banking sector in Gulf Cooperation Council (GCC) countries stood resolutely against the tide of weakening oil prices and governments' fiscal adjustments and austerity measures in 2016. Despite a challenging environment, banks held on to strong balance sheets and capital strengths.
The government ownership in the majority of Gulf banks remained a source of strength as nearly 40 percent of deposits come from oil revenues. But for how long? The jury is out. Analysts and economists believe banks' over-dependence on their respective sovereigns will expose them to the negative fallout of the economic restructuring currently under way across the Gulf states.
According to Fitch Ratings, persisting low oil prices will pressure bank liquidity and decrease the asset quality and earnings of banks across the GCC region. The rating agency has a negative outlook on 30 percent of its rated banks in the region.
As oil revenue and economic growth have been on a downside for long, government deposits in banks have been growing slowly and petrodollars diminishing. With the combined fiscal deficit hovering at $160 billion, GCC states may lessen their support to banks as they rationalize spending and introduce new taxes and a slew of economic reforms.
"Liquidity in the banking sector continued to tighten in 2016, with stronger credit growth of six per cent than deposit growth of 2.1 percent," says Monica Malik, chief economist, Abu Dhabi Commercial Bank (ADCB).
Tightening liquidity, economists say, will impact banks' ability to extend loans and, ultimately, their profitability. Non-performing loans, which are averaging three to four percent of total assets, are expected to rise in the near future as borrowers cope with harsh fiscal measures, such as increases in corporate taxes and levies, they add.
"The UAE banking sector profits may fall between ten and 20 percent as a slowing economy takes its toll on loan growth and bad debts escalate," says Abdul Aziz Al Ghurair, head, UAE Banks Federation.
Recovery on cards
But hope persists on account of the expected recovery of economic growth and oil prices. The IMF has projected a gross domestic product (GDP) growth of 2.5 percent for the GCC region in the next fiscal year (it is 2.3 percent in the current fiscal). Goldman Sachs predicts oil prices will get close to $60 a barrel in early 2017. Rating agency Moody's believes the GCC's banking sector is expected to maintain strong profitability, asset quality and capital adequacy ratios in 2017 despite a challenging economic environment. "Stabilization of oil prices and resilient non-oil sectors will moderate pressures on the banking sector," says Olivier Panis, vice-president, Moody's.
Despite liquidity pressure, most banks are complying with Basel III -Liquidity Coverage Ratio requirements. The funding of GCC banks remains anchored by low-cost deposits. On average, deposits provide 75 to 90 percent of non-equity funding. However, 2017 looks challenging in view of a low deposit growth, threatening to increase loan-to-deposit ratios.
Redefining policies
In uncertain times, the banks also need to change their policies accordingly. In December, Gulf central banks acted swiftly in following the US Federal Reserve's interest-rate increase by a quarter point to 0.75 percent, keeping in line with US monetary policy to mitigate capital outflows and maintaining a commitment to the US dollar peg. Given their reliance on oil exports, it's important for the GCC member states to maintain the peg.
"Gulf money rates might keep rising in 2017 because of US hikes and a possible pick-up in credit demand to finance big infrastructure projects in Dubai and Qatar," says ADCB's Malik.
Sukuk, commonly known as Islamic bonds, have also come to the rescue of banks in easing liquidity pressure and ensuring good returns. Sukuk represents undivided shares in the ownership of tangible assets relating to particular projects or special investment activity. Saudi Arabia-based Islamic Development Bank has recently listed sukuk worth $1.2 billion on Nasdaq Dubai, the region's international financial exchange. IDB has 57 member countries and its activities are designed to foster their economic development and social progress.
Banks in the Gulf have been shipping funds to Saudi Arabia because of rising rates there, so better liquidity in Riyadh could ease pressure on other regional centers.
Future in mergers
Bahrain has 103 banks, the UAE has more than 50 and Saudi Arabia has less than 20. With tightening liquidity and the projection of slow loan growth, consolidation is the way forward for Gulf banks. Lenders that choose to go for mergers to form one entity will be better placed to cash in on new customers and face the various challenges posed by the economic slowdown.
The ball has been set rolling with National Bank of Abu Dhabi (NBAD) and First Gulf Bank (FGB) agreeing to merge to create one of the largest banks in the Middle East and Africa, with assets of roughly $175 billion. The year ahead could see more mergers, strengthening the banking sector.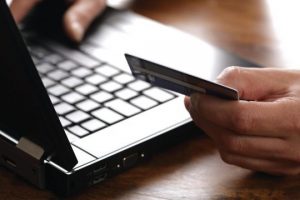 Digital banking
Artificial intelligence and digital banking will be high on the agenda of banks in 2017 as they look to cut operational costs and reach out to tech-savvy customers who want e-banking on the move. How fast banks can adopt fintech will decide their tapping of an evolving market in which consumers are looking for information and services right on their smartphones or wearables.
Major trends unleashed by fintech – digital payments, crowd funding, robo-advisory and block chain – all have the potential to substantially reduce banking operational costs and grow lenders' consumer bases. Big data is also playing a crucial role.
"Banks have an exceptionally intimate relationship with customers, but they often don't know their customers well. They need to convert this obstacle into data-driven opportunity. Payment profiles, for example, say more about customers than social media and the two together provide valuable insight into customer needs and preferences," Samina Rizan, ECEMEA Big Data Business Development senior director, Oracle, told TRENDS.
Bahrain is focused on nurturing a globally competitive fintech industry. The Central Bank of Bahrain has prioritized the introduction of the right regulatory framework that can attract international fintech companies to base themselves in the country. In 2017, GCC banks will find it difficult to avoid the fintech revolution, which will impact them in a positive way.
What's in store
Banks in the GCC region have weathered the downturn in the year gone by on strong economic fundamentals. However, the future security of GCC lenders depends on how committed governments will be about providing support and also on how buoyant the non-oil growth sectors would be.
If the Saudi Arabian government's mammoth $17.5 billion international bond issue and Bahrain Prime Minister Prince Khalifa bin Salman Al Khalifa's resolution of helping banking firms expand their operations are anything to go by, the outlook remains positive for the GCC banking sector.