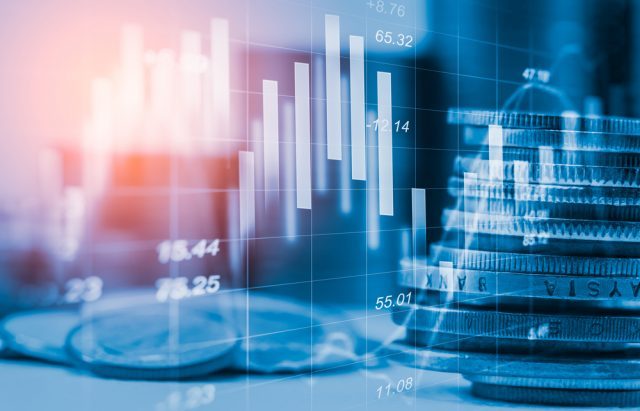 Sitting on the vast reserves of oil wealth, Middle East and North Africa (MENA) nations, especially those in the Gulf region, have been hit hard by continuing lower crude prices over the past few years.
Ever since crude oil prices took a plunge from a high of $125 per barrel in 2014 to their lowest of just above $30 per barrel in 2016, the Middle East's oil-rich nations have seen their revenue dwindle drastically and fiscal deficit rise considerably, leading to a liquidity crunch.
As per the latest estimates of the International Monetary Fund (IMF), the cumulative budget deficit of the Middle Eastern oil producers will be nearly $320 billion between 2018 and 2022, with the energy-rich Gulf Arab nations bearing half of the burden. The IMF's calculation is based on assumed oil prices of approximately $50 per barrel through the end of this year and next.
Bahrain, which is expected to have the highest budget shortfall in the Gulf Cooperation Council (GCC) this fiscal, has reportedly sought financial support from Saudi Arabia, the UAE and Kuwait to replenish its foreign reserves and avert the devaluation of its currency. However,
the Saudi economy, the Arab region's biggest, is also in recession as hydrocarbons account for nearly 80 percent of the kingdom's fiscal revenues. Oil exporters, such as Iran, the UAE and Qatar, however, have had comparatively lower budget deficits as their economies are less dependent on oil revenues.
For the GCC nations, whose economies grew exponentially on the back of surplus hydrocarbon revenues for decades, the volatility in the oil market will continue to pose fresh fiscal challenges. Going by the IMF's predictions, the region's governments' eroded coffers won't be
replenished anytime soon and the liquidity crunch and low economic growth will persist for years to come.
As a result, authorities in the region have sharply reduced public spending and focused on the mobilization of non-oil revenues though various charges and taxes, including the introduction of value added tax (VAT) in 2018 and increased privatization; meanwhile, banks have become selective in lending and businesses are relying on foreign borrowing and sales of stakes to raise capital. Experts believe additional fiscal adjustments will be required in the coming years.
"Low oil prices are providing an impetus for the Gulf economies to diversify away from the oil industry. Saudi Arabia, with its Vision 2030, is doing the same as what Dubai did years ago. There's a need for the private sector to drive most of the economic growth in the region and the current privatization drive will help prop up the capital markets," says Hafez Ghanem, Vice-President, World Bank (MENA region).
Banking under pressure
Since important government entities such as sovereign wealth funds, state pensions and social funds have 80 percent stakes in the region's top 50 banks, the banking sector has felt the impact of shrinking government revenues. Since 2014, GCC governments withdrew large bank deposits to keep up spending as oil export revenues dropped sharply. In Saudi Arabia, deposits of state entities fell by 10.3 percent in 2016, whereas in the UAE, government deposits declined by 3.8 percent in 2015, before recovering 1.9 percent the following year.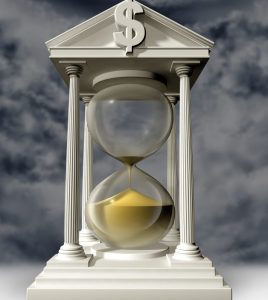 The governments' decision to plug their budget deficits through the withdrawal of deposits has adversely affected banks' financial systems. Bahrain's central bank's foreign reserves, including gold, have tumbled by approximately 75 percent since 2014 to stand at just above $1.39 billion.
Deposits at the National Commercial Bank, Saudi Arabia's largest lender, have slipped by 2.8 percent year-on-year to reach $81 billion at the end of September 2017.
As a result, there has been a drop in banks' lending activities. Saudi Arabia's seven largest banks reported a drop of close to 4.9 percent in loans in Q3 this year as their credit growth stalled due to a weaker economy. Saudi British Bank has registered the sharpest fall in loans and advances, with a 7.3 percent dip to reach $31 billion by end-September. Central bank data shows that outstanding bank loans to the private sector in September shrank nearly 1.2 percent from a year earlier, the seventh straight month of falling bank lending.
Under strain
Corporate financing in Oman and Bahrain are also under strain – compared to the UAE and Saudi Arabia, which benefit from stronger financial buffers – as continued high domestic borrowing by governments leaves little for the private sector economy.
Overall, the GCC's loan growth is expected be close to five percent in 2017. It is far lower than the average annual growth of 9.2 percent recorded between the period of 2012 and 2016.
"Restricted resources would make banks more selective on granting loans in 2017 and 2018. This would also limit access to funding for corporates, especially for small and medium-sized
companies, as they represent higher risks," says Seltem Iyigun, economist, Coface, a multinational trade credit insurer.
However, many analysts believe that the lending activities of banks may see a revival on account of the privatization of state-owned assets and thanks to businesses preparing for the imposition of VAT across the GCC next year.
According to BMI Research, the UAE's banking sector is stable enough, with non-performing loans estimated to be at a manageable level of close to six percent. Spending on infrastructure projects ahead of Dubai's hosting of Expo 2020 has given a boost to both the economy and banks, despite expectations of a low loan growth this year. However, the UAE's central bank sold certificates of deposits (CDs) worth more than $34 billion as compared to nearly $27 billion in June, according to WAM, official news agency of the UAE. Whenever there is excess liquidity in the system, the central bank sells CDs to the banks to manage liquidity and domestic interest rates.
Emerging bond market
GCC governments have fast realized that bank deposits to plug deficits and spur spending are not the way forward and, thus, they have started dabbling in other financing options.
With the global interest rate environment at a low, the GCC nations are looking at foreign funding to finance their respective fiscal deficits, thus easing liquidity conditions in local banks. Convertible bond issuance has emerged as the preferred option over syndicated loans across all sectors in the region.
Saudi Arabia's Vision 2030, the UAE Vision 2021 and future roadmaps of other countries, coupled with large-scale projects such as Dubai Expo 2020, are pushing the issuance. Convertible bonds are conventional, fixed-income bonds providing a cheaper source of debt for issuers, with an embedded option to convert into equity. Therefore, the volume of syndicated bank loans to the region has dropped 65 percent in 2017 to $19.2 billion, the lowest in four years.
The GCC governments raised more than $38.9 billion through global bond markets in 2016. GCC debt issuance picked up in the third quarter of 2017, predominantly in the public sector, with sovereigns enjoying nearly 94 percent share, as per a recent report by the National Bank of Kuwait. Saudi Arabia in early October raised $12.5 billion from international investors a year after its debut international issuance.
Similarly, Abu Dhabi raised $10 billion through a dollar bond sale. Kuwait has borrowed $8 billion from external markets this year. Bahrain has tapped global bond markets as recently as September to raise $3 billion. Despite having a rating below investment-grade, Bahrain's offering was well received and almost five times oversubscribed, reflecting the strong appetite and increased attractiveness of the regional debt market.
"Borrowers are realizing the benefits of issuing in the capital markets as opposed to going to banks. The current trend of a greater reliance on the bond market represents a positive rebalancing of the funding mix for corporates and quasi-sovereigns entities in the region. We will see further rebalancing toward the bond market," says Jamal Al Kishi, CEO, Deutsche Bank (MENA).
Executives from the London Stock Exchange (LSE) were in the region recently promoting the new International Securities Market (ISM) that the LSE launched as an additional venue for organizations to issue bonds that will be traded by institutional investors. The LSE is targeting potential sovereign and corporate debt issuers from the Gulf. Analysts say GCC debt issuance is expected to remain healthy in Q4 2017, as sovereigns continue to seek cheap deficit financing in favorable market conditions. As per a latest report by the Institute of International Finance, foreign borrowing is likely to exceed $40 billion in 2017, as compared to $37 billion in 2016.
Public private partnerships
The "new economic order" also calls for partnering with the private sector for future infrastructure spending. Therefore, several projects are being executed through public-private partnerships (PPPs). Saudi Arabia's Madinah Airport expansion is the first full PPP project in the Kingdom. By involving Turkish and local firms, the Saudi General Authority of Civil Aviation (GACA) has mobilized $1.4 billion in private investments for the modernization of the airport. Saudi Aramco recently signed agreements worth nearly $4.5 billion with multinational oil and gas contractors from Spain, Italy, China and United Arab Emirates, in what the company dubbed as an effort to diversify the country's economy.
The Moroccan government, with private-sector help, is building the world's largest solar plant in Ouarzazate for whopping $3.9 billion. Meanwhile, the UAE's Ministry of Climate Change and Environment is tendering a municipal solid waste treatment plant in the Emirate of Umm Al Quwain. Dubai is also proposing to develop a mixed-use development PPP to transform Union Oasis station into a transit-oriented development. Other countries, such as Kuwait, Qatar, Oman and Bahrain, too, are undertaking various projects related to water, power, education, waste, labor, road, rail, etc., under the PPP mode.
"Robust economies rely on a dynamic private sector. In the coming years, Middle East and GCC governments should benefit from the private sector's ability to inject capital and improve the performance of infrastructure in the region," says Jeff Youssef, Partner at Oliver Wyman, a global management consultancy firm.
Innovative financing
Businesses in the region are reeling from government spending cuts, canceled projects deemed unnecessary and halted payments to contractors.
However, the private sector firms, particularly small and medium enterprises (SMEs), are experiencing greater difficulty in raising capital as banks have become more selective in their lending patterns. The credit penetration to the region's SMEs, which is measured in the form of bank loans, is just two percent and there is an estimated $26 billion shortfall in their funding.
"Average real GDP growth for the GCC is likely to remain at 1.1 percent, which is less than half of the 2.3 percent achieved last year, as OPEC members implement oil production cuts. Though we expect GDP growth to pick up next year, it may not translate into any immediate capital expenditure funding needed by the corporates," says Anita Yadav, Senior Director, Wholesale Banking, Emirates NBD.
The tight liquidity situation has, therefore, forced industries to look for more innovative finance solutions and to look beyond traditional assets and funds for investment, such as bonds, initial public offers (IPOs), private equities and by selling stakes.
A CFA societies' recent survey in Bahrain, Kuwait and the UAE has indicated that the bond market will continue to be the leading financing option for the private sector. In the run-up to the historic launch of the $2-trillion Saudi Aramco offering in the second half of 2018, set to be the world's largest of its kind, the IPO market in the region is seeing hectic activity these days.
GCC firms raised $788 million through IPOs in this year's first half, with the oil and gas sector and the construction industry claiming the lion's share. The third quarter this year witnessed the issuance of four IPOs, with proceeds raised amounting to $140 million. Emaar Development's IPO in early November raised $1.5 billion within half a day of the issue's opening.
Meanwhile, mechanical, electrical and plumbing contractor Drake & Scull International (DSI) announced in early October that it received a $136 million cash injection from Abu Dhabi-based private equity firm Tabarak Investment. As per the latest reports, in Saudi Arabia, Zahrat Al Waha Trading has raised $61.2 million. The Muscat Securities Market also witnessed its first IPO since June 2015, raising nearly $30 million through two offers.
Saudi-listed companies can expect more capital as the government has allowed foreign investors to buy stakes of ten percent or more in them. Besides, foreign investors will have full access to NOMU, the secondary stock market for SMEs, from January 1, 2018. NOMU, with its simpler listing laws, has become a medium to move onto the main stock exchange without an initial public offer (IPO) in Saudi Arabia. NOMU has witnessed the highest activity among regional bourses, with 16 firms raising $200.5 million in the first half of 2017.
"We are seeing more and more companies engaging in IPO readiness activities, preparing themselves and getting ready for the right window. We expect to see more companies going to market for their capital needs during 2018," says Steve Drake, head of PwC's capital markets.
Fresh capital injection
Besides, GCC governments' massive drive to privatize public utilities and offer stakes in state-run organizations is going to create new avenues for raising capital. In one of such moves, the Kingdom of Saudi Arabia is aiming to raise $200 billion for economic welfare and social development projects through such initiatives in the coming months and things are on track toward achieving this aim.
The Kingdom's Crown Prince Mohammed Bin Salman recently said the Public Investment Fund (PIF), one of the world's richest sovereign wealth funds, will spend at least half of the money from Aramco's initial public offering on domestic investments. The PIF has said it would set aside $1.1 billion to support SMEs.
"The investments reflect our concerted effort to diversify our economy, promote local manufacturing, support a sustainable environment and strengthen our business and investment climate," says Aramco's chief executive Amin Nasser.
The UAE is drafting a foreign investment law to allow 100 percent foreign ownership of businesses outside free zones, thus indicating the region's openness to international investment.
The Kuwait Stock Exchange recently joined the MSCI Emerging Markets Index, a move that experts believe will help attract at least $750 million for local companies and make it a more attractive investment hub for local and foreign capital. The Saudi Stock Exchange, the largest bourse in the region, is also expected to join the Index by mid-2018.
The Abu Dhabi and Dubai stock markets are already part of the MSCI Emerging Markets Index, resulting in a huge influx of capital and making the UAE the region's most attractive destination for local as well as foreign investment in the recent years. More and more industrial shareholding companies are being listed on the stock market, which for many years was restricted to service and financial institutions. This means the Gulf financial markets are moving in the right direction to attract enough funds from sources other than banks.
Going forward, if the oil prices remain low, frugal spending by governments, introduction of new taxes and selective lending by banks are going to be the new normal in the region. The faster businesses accept this reality, the better it would be for them to preempt the emerging
financial challenges and to prepare their response. So far, it seems they are on the right path and have accustomed themselves to the new reality of the post-oil "low-growth era".