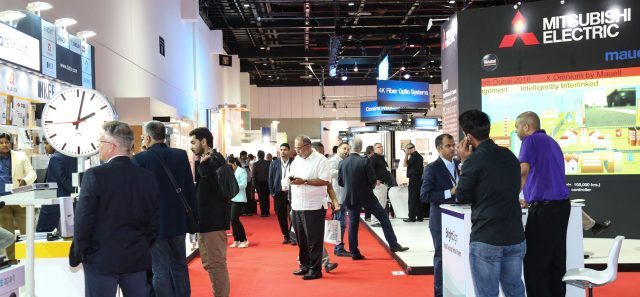 Virtual reality (VR) concerts and matches, augmented reality (AR) apps and immersive audiovisual tools will catalyze $44 billion in UAE tourism receipts by 2020 and transform the live entertainment and mega-event experience for millions of people across the Middle East and Africa.
With the UAE enhancing its role as a global leisure, tourism and entertainment hub, it is set to welcome 25 million visitors for Expo 2020 Dubai and draw $44bn in international tourism receipts by 2020, a 51 percent growth from 2016, according to BMI Research.
MENA construction market boom
Thanks to mega-projects such as the UAE's Bluewaters Island, Expo 2020 Dubai and the Warner Brothers theme park, the Middle East and North Africa region's $4 trillion construction market is the world's fastest-growing, according to reports by BMI Research and PwC.
"The Middle East and North Africa region is one of the world's fastest-growing live event markets. The UAE has the potential to leapfrog established European and North American markets in using the latest audiovisual innovations to transform the visitor experience," said Dan Bolton, President of the International Live Events Association Middle East.
AV market fastest-growing
As a result, the Middle East's professional audiovisual market is one of the world's fastest-growing at 15 percent CAGR, reaching $2.8 billion in 2016, with the UAE as the region's largest, at $1.2bn in 2016, according to a report by InfoComm International, organizers of InfoComm Middle East and Africa, the region's largest professional audiovisual event.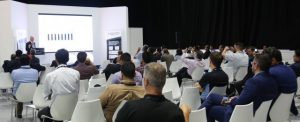 AR and VR to transform live events
InfoComm MEA 2017 will be held under the theme of "See the Future of Networked Communications", showcasing the latest audiovisual solutions and knowledge across audio, digital signage and immersive technologies such as AR and VR.
Experts agree that thanks to the MENA region's ICT infrastructure, along with the region being the world's second-fastest market in smartphone adoption, according to industry group GSMA, AR and VR can transform the live event experience.
"With the Middle East and North Africa's strong investment and innovative mindset, Expo 2020 Dubai and Morocco's potential hosting of the 2026 World Cup present strong opportunities to showcase how virtual and augmented reality can deliver immersive mega-event experiences. Fans can be in the front row at a match or concert, and receive geo-location offers in venues," said Shujat Mirza, Chapter President – Dubai at the global Virtual Reality/Augmented Reality Association.
One exhibitor, Shure, deployed the networked wireless microphone solution for the NYU Abu Dhabi Arts Center, one of the UAE's largest and most advanced indoor performing arts hubs.
"Wireless systems are essential to modern production values. From live performance to big shows, corporate conferences to sport events, wireless systems are everywhere. InfoComm MEA is the leading event to drive new business leads and showcase the latest innovations to savvy business leaders across the Middle East and Africa," said Freddy Sicko, General Manager for Shure Middle East and Africa.
Standalone show sees strong success
For 2017, InfoComm MEA has expanded its partnerships to drive audiovisual take-up and innovation, with the International Live Events Association and Virtual Reality/Augmented Reality Association set to host half-day seminars on professional audiovisual innovation.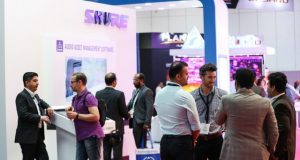 Supporting leisure and hospitality projects to enhance the guest and visitor experience, the Association of Professional Interior Designers return as a partner and host a half-day seminar.
The InfoComm MEA Summit (December 5 to 7, 2017) expects to host more than 500 delegates to network with the world's top audiovisual experts and exchange knowledge on and share rising trends, technology updates and industry best practices.
Three program tracks will include the InfoComm University Seminar, Technology Forums, and Industry Forums.