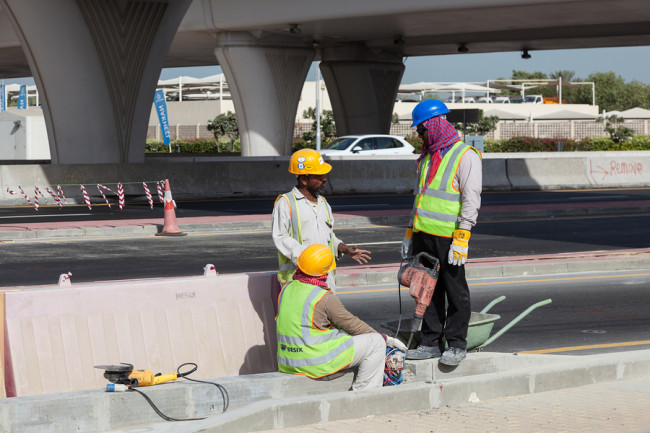 Reforms will protect employers' and employees' rights
On Tuesday (September 29, 2015), the UAE Minister of Labor, Saqr Ghobash, announced labor reforms to protect workers in the Emirates. The new laws will be put in place in 2016.
Many workers in the UAE often find themselves in situations where their employers prevent them from changing their jobs or altering contracts. According to Reuters, the changes stemming from these new laws will make it much easier for professionals to switch jobs in the UAE.
According to Ghobash, action will be taken based on the new laws from January 2016. More protection will be applied to workers in the UAE to ensure that employees are both content and secure in their current place of work.
What will change?
According to WAM, the three decrees that will be focused on are:
1.    Elimination of the criminal practice of recruiting in the country of origin on one contract and then presenting a different contract upon arrival in the UAE
2.    The assurance that either a term-contract or an unlimited one can be ended by either the employee or the employer
3.    An employee who has left a job has the legal assurance of being allowed to seek new employment, whether the employer is happy about the employee leaving the workplace or not
State news agency WAM states that the new decrees follow Article 20 of the UAE constitution, according to which the government has a duty to uphold both the rights of the workers and the interest of the employers in the Emirates.
According to Ghobash, employment contracts, termination of job contracts and the issuing of new labor permits will be reviewed. The new system will make sure that any offer letter created for a foreign worker will now be a legally binding document.
As all employment offers will be issued to the ministry, this ensures no significant changes can be made between the offer letter and the final contract unless both parties agree, thus cancelling out any violations of the terms.
The new resolutions include cases of termination of employment and granting an employee a transfer and a new work permit to move from one firm to another to protect workers and businesses, WAM explains.
"The announcement of the implementation of the new decisions is part of a series of reforms to regulate the labor force in the state based on transparency and clarity," states Mohammed Salem Al Kaabi, Chairman of the Emirates Human Rights Association (EHRA), to WAM.
Al Kaabi explains that that the decisions taken by the ministry are a positive step for the work environment, explaining to WAM: "Labor laws affect the economic and social life in any modern society, as they derive their significance from the importance of the work, which is of humanitarian, social, and economic value. They also aim to build a strong, balanced relationship based on the rights and obligations of each party documented officially, as well as the State's keenness on the rights of individuals and residents on its territory, whether they are citizens or expatriates, to establish the rules of social justice."