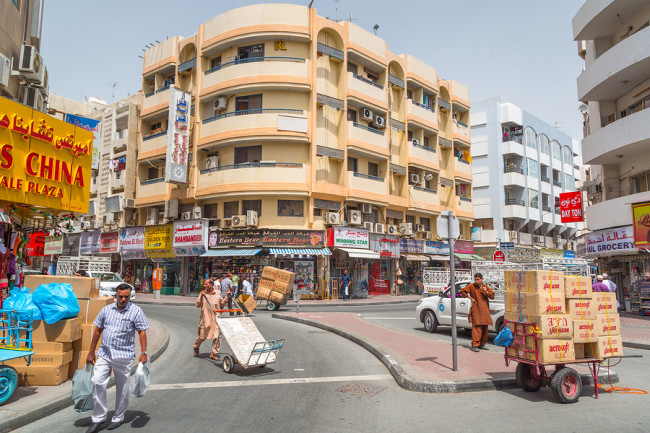 Affordable housing has become a buzzword of sorts in the UAE and the broader GCC region over the past couple of years. And yet, in a region fixated on luxury, there are several challenges to implementing affordable projects, particularly in Dubai.
Despite more than 40 percent of the UAE's population falling into the middle-income category, only 20 percent of Dubai's new projects launched this year were in this category, according to real estate consultancy JLL.
TRENDS spoke to Craig Plumb, Head of Research at JLL MENA, to understand why, despite the gap in the market, developers are shying away from tapping this segment of the real estate market.
Here are the five major challenges and their potential solutions to encouraging growth in this segment, according to Plumb:
1.     COST OF LAND – The cost of land to build affordable accommodation is prohibitive in the areas of the city. Hence, most projects need to be located on the periphery. JLL's report suggests that developers be provided with access to affordable land in order for more of them to enter this segment.
2.     COST OF CONSTRUCTION – The construction and infrastructure cost for buildings is also high, which is why more needs to be done to incorporate mechanized designs and fabricated building materials in middle-income construction. Solutions also need to be found for high capital costs on associated infrastructure developments, such as roads, electricity and sewage.
3.     DEVELOPER STRATEGIES – Developer strategies and business models need to be tweaked to ensure that developers can improve their profit margins while still keeping prices affordable.
4.     REGULATION – Challenges around regulation need to be addressed to ensure ongoing affordability. Dubai's RERA has shown that rental caps can protect middle-income households from spiraling rent increases, says JLL.
5.     ACCESS TO FINANCE – Finally, access to housing finance and mortgages for people in this category need to be improved. There are, on a positive note, a number of companies in the UAE now – Abu Dhabi Finance for instance – which have begun specializing their product to suit this segment.
"Whilst none of these solutions are easy, we believe that, working together, governments and developers can address the shortfall that JLL has identified in this report. Governments around the region have started to allocate significant financial resources to encourage more development of middle-income housing, but more needs to be done," Plumb says in a statement.
"We believe there is a need to re-think the existing relationship between government and the real estate development industry to create more affordable housing that middle income families can afford. We also recommend more innovative planning and design initiatives to create more attractive, environmentally sustainable and cohesive communities, as well as accessible financing, empowering middle income families to take a stake in their future," he adds.
In its report, JLL defines 'affordable sales price' in the UAE at approximately AED790,000 with an annual rent of AED72,000. There are close to 820,000 middle-income households in the UAE and the overall demand for affordable homes in the Middle East stands at approximately 3.5 million units.