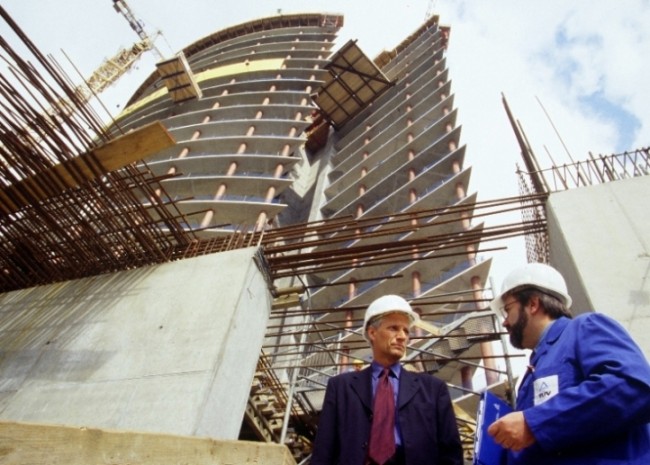 The construction industry in the Middle East has gained fresh impetus thanks to continuing investments by governments around the region in large infrastructure projects. These combined with the relatively brighter economic scenario are expected to drive further interest in the regional market among international construction industry majors, material suppliers, tool manufacturers and other industry professionals.
Messe Frankfurt, organiser of the Middle East's only dedicated trade fair for hardware, tools, materials and machinery, Hardware+Tools Middle East 2013, expects strong interest in the three-day industry networking and business development exhibition from key international players keen to harness the region's potential.
The construction industry forms a significant part of the UAE's GDP and capital investment in the sector which is expected to represent 10.1% of the GDP by 2016, according to recent research by Business Monitor International. The industry is forecast to be valued around $54.1 billion in 2016, representing year-on-year growth of 4.5%.
Key infrastructural projects such as the Etihad Railway network set to be an integral part of the planned GCC-wide rail network; new airport projects in Dubai, Abu Dhabi, Doha, Muscat, Kuwait etc; as well as multi-billion dollar investments in solar energy, petrochemical and industrial complexes and other logistical facilities, ensure that construction industry majors have the region firmly in their sights.
"The creation of new infrastructure and the construction industry as a whole is an industry of immense significance to the regional economy," said Ahmed Pauwels, CEO of Epoc Messe Frankfurt. "Hardware+Tools Middle East aims to help direct the flow of renewed interest in the region from international industry majors to the appropriate clientele in the regional market. The exhibition will be a showcase of the latest innovations and cutting-edge technologies and will continue to play a part in the ongoing development and evolution of the Middle East industry."
"Hardware+Tools Middle East is a credible business development vehicle in the region," said Naser Ali, Managing Director, of Einhell Middle East, who will be showcasing their range of hand tools and power tools which are in demand for construction. "We hope to strengthen our presence in the wider market and build on the current popularity of our range. We also hope to learn more about the particular needs unique to this region," he added.