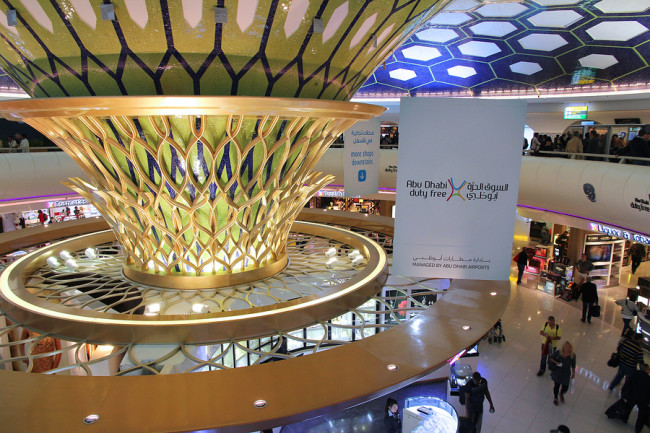 For the first time ever, two million passengers travelled through Abu Dhabi airport and more than a million used it to leave the country in July, breaking all previous passenger figures.
The figure of 2,100,929 represents an approximate 24 percent jump over the same month last year, representing an average daily passenger number of over 60,000, data shows.
"The rate at which passenger numbers are increasing year-on-year continues to follow an upward trend. The figures in July 2015 were boosted by Ramadan and the Eid Al Fitr holiday, as well as the summer holiday season," said Ahmad Al Haddabi, Chief Operations Officer at Abu Dhabi Airports.
The top five routes from Abu Dhabi International Airport were London Heathrow, Bangkok, Doha, Manila and Mumbai, accounting for 16 percent of all traffic, the press statement said. Aircraft movements also represented a 14.2 percent increase y-o-y while cargo activity jumped 2.2 percent.
This growth in traffic at the airport was also reflected in record commercial sales. According to an earlier statement, Abu Dhabi Airports revealed that commercial sales in the first half of the year had hit AED707.6 million, a rise of 10.9 percent to the comparable period last year.
Speaking about the expansion of the Midfield Terminal Building, which will add to the existing capacity of the airport, Mr Al Haddabi said that it "continues to progress, and as each day passes the project resembles more closely what it will look like once completed".
The AED10 billion Midfield Terminal is the fourth terminal at the airport, scheduled to open in 2017, and expected to increase capacity to 40 million passengers at Abu Dhabi airport.
While July numbers for Dubai Airports have still not been released, the emirate welcomed nearly six million passengers in June, showing a 16.7 percent increase over the same month in 2014.