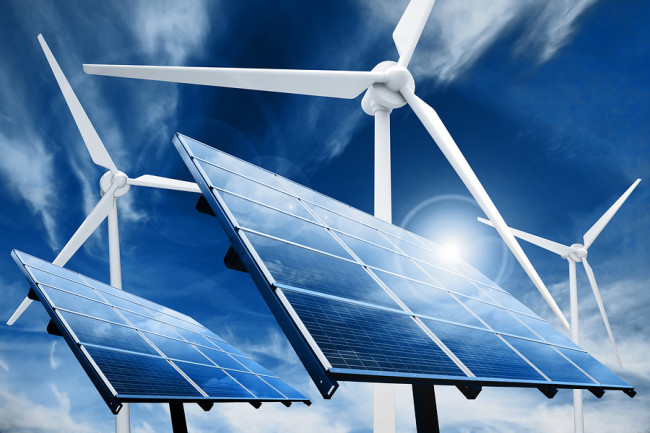 As governments in the Arabian Gulf push for diversification of oil economies, the renewable energy sector's profile has risen in the past few years in the region.
With initiatives such as Masdar City, the UAE has also become a venue where ideas about the cleaner energy are initiated at forums such as World Future Energy Summit in Abu Dhabi.
One of the most important events on the calendar of renewable energy firms, professionals and governments will be held as part of Abu Dhabi Sustainability Week in January 2015.
Unlocking the growing clean energy investment opportunities of the Middle East and Africa – two of the world's most promising renewable energy markets – will be a key focus during the World Future Energy Summit (WFES), January 19-22, in the UAE capital.
WFES unites the key players – from industry, technology, finance and government – needed to accelerate commercial opportunities in the renewable energy and clean technology sectors. WFES takes place during Abu Dhabi Sustainability Week (ADSW), January 17-24, a global platform attracting more than 32,000 delegates to address the interconnected challenges of economic development, water scarcity, poverty, energy and climate change that affect the widespread acceleration and adoption of sustainable development and clean energy.
The WFES agenda will offer delegates unmatched insight about the growing market opportunities in the Middle East and Africa, home to six of the world's 10 fastest growing economies.
It includes an examination of how Saudi Arabia – the world's largest exporter of oil – intends to transform its domestic energy supply to become one of the world's largest producers of renewable energy. Regional leaders will also discuss the UAE's roadmap to a diversified energy future and explore how Expo 2020 is driving a holistic sustainability agenda across the country.
"As a result of ambitious energy targets, countries in the region are incentivizing the rapid scale-up of renewable energy," says Dr Ahmad Belhoul, CEO of Masdar, Abu Dhabi's renewable energy company and host of ADSW. "The development of wind and solar power is a fundamental strategy that supports energy security and creates lasting economic and social opportunity.
"Now in its eighth year, the World Future Energy Summit is firmly positioned as the gateway to the region's growing business opportunities in the fields of renewables and clean technology," says Dr Ahmad, adding: "Part of the platform's success is the ability to adapt over the years, taking into account advancements in technology, an evolving energy industry and the interconnectivity of global economies and resources."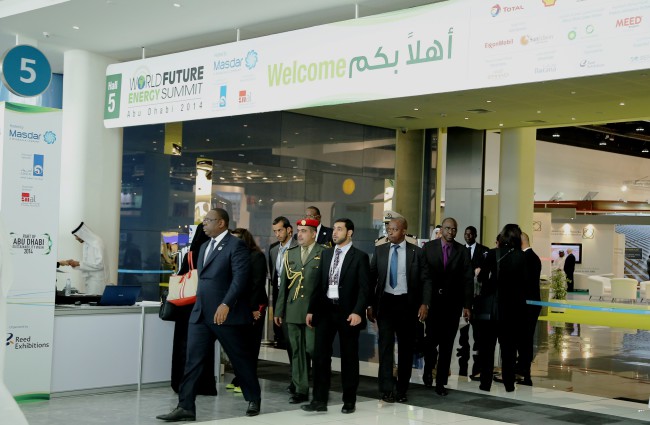 Governments across the Middle East and Africa have made significant pledges toward investments in renewable energy. For example:
Saudi Arabia has committed $US109 billion to the development of 41gigawatts of solar energy as part of a broader plan to deploy 54 gigawatts of clean energy by 2032;
In Morocco, a US$9 billion solar-power project, accounting for 38 percent of country's installed power generation by 2020, is currently underway. It has targeted 42 percent of domestic energy supply from renewables by 2020;
Jordan has targeted 10 percent of power from renewable sources and expects to invest up to $US2.1 billion by 2020;
The Egyptian government will invest $US1billion in solar energy as it looks to increase the country's share of renewables to 20 percent by 2020; and
Renewable energy investments in sub-Saharan Africa –particularly in South Africa, Kenya and Ethiopia – are expected to grow to more than US$7 billion by 2016.
In addition to the Middle East and Africa, WFES will also explore a wide range of global energy trends, including:
The rise of shale gas and its impact on the adoption of renewable energy;
The role of cities in combating climate change;
Risks and opportunities of developing and operating utility-scale solar plants and wind farms;
The opportunity of energy efficiency;
The 'Internet of Things' and future smart grid solutions:
Maximizing value from operational solar PV and CSP projects; and
Mitigating financial risk in project development.