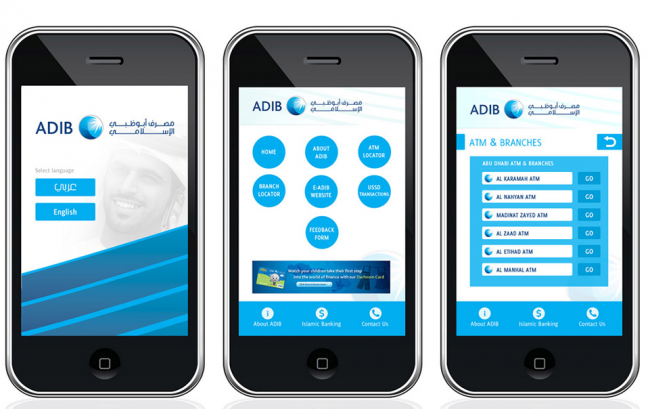 Islamic banking is gathering steam as the Shariah-compliant lenders in the GCC post growth in 2013. Abu Dhabi Islamic Bank, or ADIB, a top-tier Islamic financial services institution says it will distribute of 30.66 per cent cash dividends and 26.87 per cent bonus shares for 2013 to shareholders registered with the Abu Dhabi Securities Market.
The cash dividends represent 50 per cent of full year net profits for 2013. Speaking on behalf of ADIB's chairman, Jawaan Awaidha Suhail Al Khaili, Khaled Khouri said that ADIB was able to deliver another year of strong growth both in profits and assets, with an increase of 20.7 per cent in net profit to AED1.450 billion over the previous year, and a 19.8 per cent growth in assets to AED103.2bn. This performance was underpinned by our main banking business, which registered strong acceleration in both financing and deposits.
He added that ADIB continued to focus on delivering the best customer experience which granted the bank number one customer service position within UAE banks for three years in a row.
He said the bank continued to be one of the leading banks in advocating Emiratization, employing 941 UAE Nationals at the end of Q4 2013 with a resultant Emiratization ratio of 48.31 per cent and "invested in a wide range of activities that benefited the community at large, including our Smartmoney financial literacy program, our support for football in the UAE, various community outreach programs and our sponsorship of humanitarian and cultural activities during the holy month of Ramadan".
Looking to the future, he said: "The outlook for the global economy and in particular for the Gulf region and the UAE has finally begun to stabilize and the picture is turning towards a period of economic stability, confidence and renewed growth. We believe that through our prudent and ethical approach to business we have managed to steer a steady path through the recent challenging years and are now well positioned both in terms of our first class management team and broad range of services – in the UAE and throughout our international operations – to reap the benefits in the medium and longer term".