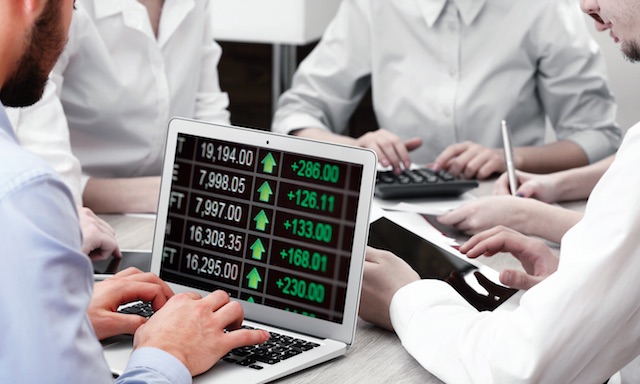 While it is difficult to think of many Algerian start-ups or web-based companies, the country, much to its credit, is finally developing an entrepreneurial ecosystem that nurtures and motivates young talent and entrepreneurs. Interesting start-up projects are likely to see the light of day and, slowly but surely, the mindset is changing in Algeria as the younger generation is stepping up – and taking the lead.
However, implementing a reliable entrepreneurial ecosystem isn't as easy as it seems. Still, Algeria has managed to get off to a good start when the country's emerging economy took cognizance of the urge to develop such a segment.
Indeed, Algeria has abundant potential to grow and develop. To its advantage, entrepreneurship in the country is gaining momentum, as has been seen in the steady growth of the small and medium-sized enterprises (SME) sector since 1990. What's more, in recent years, the authorities have been openly searching for ways to promote and launch an entrepreneurial ecosystem, as well as to create more opportunities for small businesses.
By encouraging an entrepreneurial ecosystem, Algeria is aiming to reduce its import bill and diversify its economy. It helps that the country has the resources, both natural and human, including young talents and entrepreneurs who are raring to create successful start-ups.
Moving away from oil
For decades, following its independence, Algeria was totally dependent on oil and gas revenues. The recent recession and decrease of oil prices represent a real dilemma for the country, as it is aware of the urgency to usher in reforms and diversify the economy.
Start-ups, it seems, have become a catalyst for growth, helping accelerate reforms and driving the economies of African countries, particularly in Algeria, where they are not only helping create jobs but are also boosting innovation and developing various human resources.
It is hardly surprising then that Algeria's import bill for building materials, milk and pharmaceuticals plunged in the first quarter of 2016. In building materials (cement, iron and steel, wood and ceramic products) the bill dropped by 27 percent. In milk and pharmaceutical imports, the bill dropped by 30 percent in the same period, while, in cereal imports, it dropped by 25 percent.
Even though the primary function of the entrepreneurial centers is to facilitate entrepreneurship, these centers also aim to enable entrepreneurial initiative for students through outreach programs and the spread of entrepreneurial culture. This second mission that entrepreneurial center are pursuing is aimed at providing support to students and researchers with projects and ideas. As result of these initiatives the number of  SMEs has reached 700,000 today, up from 120,000 in 1992.
Rise of incubators
The country's first incubator was created in 2010. Located in Algiers, the Sidi Abdallah Cyberpark is a 9,800 square meter incubator that has hosted 30 start-ups. By mid-2013, the national technology park agency created several other incubators across the country's northern cities and, over time, incubators sprung up in major cities such as Annaba and Batna, in addition to those in Algiers, Ghardaia and Bordj Bouariridj. What's more, in May last year, an incubator dedicated to ICT start-ups was created at the Telecommunication Institute in the western city of Oran, which is billed as the hub of the country's economic activities. This incubator is expected to support and supervise some 20 newly created start-ups.
"The establishment of such incubators is in line with the country's policy to create new bodies to develop and strengthen an ecosystem of innovation, as well as an entrepreneurial ecosystem," Mohamed Lakroum, the institute's director of relations and marketing, said. This incubator, according to Lakroum, will also play a central role in strengthening industrial activities existing in the country's western region. Thanks to the use of ICT, it will also improve productivity and enhance the competitiveness of the industrial sector, he added.
But that's not all. In addition to setting up incubators, there are a host of other activities to boost the entrepreneurial ecosystem. The success of the fifth Global Entrepreneurship Week (GEW 2015), for instance, is good example of the initiatives under way to promote the spirit of entrepreneurship. Held under the theme of "Algerian entrepreneurial ecosystem", the event hosted 2,000 activities organized across the country's 48 provinces. Roughly 400,000 participants attended the seven-day event, in which 48 training sessions were held and 120 new enterprises were created.
"Our targeted objective for the Global Entrepreneurship Week is to implement entrepreneurship values and culture in a generalized way for young people to create enterprises," said Fatiha Rachedi, member of the North Africa Partnership for Economic Opportunities (NAPEO), regarding NAPEO's participation in the GEW 2015.
"We have a market of 40 million people, whose needs continue to grow," Ali Haddad, president of the Algerian Business Leaders' Forum, said in an interview with Oxford Business Group. "Furthermore, Algeria has everything it needs to be a platform to export to countries in Africa, where it has managed to establish its diplomatic leadership and where it contributes greatly to the maintenance of peace."
"There are also clear comparative advantages related to energy and the cost of labor," he added. "The re-industrialization process provides opportunities for both domestic and international companies."
Further, speaking at a regional conference in the southern city of Bechar, Haddad reiterated that "local development and national economy require entrepreneurial spirit and enterprise to be promoted. That can enhance the economic potential of the region."
According to young entrepreneurs, there are many factors that are encouraging businesses to invest in Algeria. It helps matters that, during the past decade, the country has started extending material and financial support to those willing to create their own business.
In order to encourage newly graduated students to launch their own business, processes that used to be complicated and time-consuming have been eased up and simplified, particularly for start-ups.
Among the other factors contributing to the ease of doing business is the growing penetration of the Internet. The number of Internet subscribers in the North African country has been steadily increasing and currently stands at more than ten million, in addition to eight million other subscribers with access to 3G Internet. The country's Internet penetration rate increased from six percent in December 2013 to exceed 24 per cent by November 2014, according to official figures.
Encouraging women
As part of the country's efforts to nurture and promote women's entrepreneurship, an action plan will soon be launched to enhance the contribution of women to the economy. This program encourages entrepreneurship related to women's activities, particularly in rural areas.
According to figures released recently by the National Registry of Commerce, the number of businesswomen has increased by 18 percent during the past five years, reaching 136,204 by the end of 2015, proving that the government's efforts have started bearing results. In addition, this number increased by 871 new businesswomen, who registered at the Registry of Commerce between the months of January and February 2016.
However, Fatma-Zohra Sbaa, the chair of the National Family and Women Council, feels female employment in Algeria still remains low despite government efforts to boost it. In a conference dedicated to women's employment, she called for improved processes and better access to information, as well as a need to update the existing legislative and regulatory requirements to promote women's employment and entrepreneurship.
Youth aspirations 
Mohamed Islem Ayad of Intelligent Services Company, who created his start-up a couple of months ago after two years of incubation, reflects the growing mood of the youth. Excited about the new concept of "bartering" that he introduced to the local market, he told TRENDS he is now waiting to take his idea across the region. "To barter is an old tradition of trade," Ayad said, adding that it is now "helping more than 20 Algerian companies exchange various services so far."
However, he admits that creating his company was not an easy task, as he had to face a combination of bureaucratic obstacles, as well as slow-to-respond administration processes. That is why he is among many young entrepreneurs in Algeria who are calling for changes to the legal system to facilitate and boost the creation of start-ups.
Some of the obstacles he faced had to do with the complicated taxation system, as there is no legal status for start-ups in Algeria. "An adapted tax frame for start-ups is necessary and the state has to put that in place," he emphasized.
The government, for its part, has already asked local administrations to  move in this direction and speed up processes, but the authorities at the grassroots level are apparently slow to respond. However, Ayad, who is also a member of Jil'FCE (generation FCE), a section of the Algerian Business Leaders' Forum, is happy with the support the youth have been receiving from the forum. Jil'FCE boasts 135 young entrepreneurs aged between 30 and 35, and that number is steadily growing. As part of the efforts to create start-ups, Jil'FCE offers a financing up to 20 million Algerian dinars ($180,000).
In essence, Jil'FCE, which regularly brings young leaders and entrepreneurs together to share thoughts and proposals on various innovative and disruptive areas, aims at strengthening a new Algerian entrepreneurial culture.
"We are currently working on elaborating a proposition aimed at defining the legal status for start-ups in the country," Ayad said, adding that Algeria's policy for the last decades aimed at simply assisting its youth instead of encouraging them to set up their own business.
Therefore, it is not surprising that a majority of Algeria's youth doesn't show any real interest toward entrepreneurship or starting their own businesses. However, Ayad noted that things are changing fast. "We are seeing something different now, as many young, freshly graduated students are starting their own businesses," he said.
Employment programs
The government has also put in place many employment programs to help the youth set up their own companies. Existing bodies include the National Employment Support Agency (ANSEJ), National Unemployment Insurance Fund (CNAC) and National Agency for Microcredit Management (ANGEM).
The goal of ANGEM, for one, is to provide financial support to citizens wishing to start small businesses. As part of helping create companies, a credit without interest is granted for the purchase of raw materials. Algerian nationals living abroad are also eligible to benefit from this mechanism.
According to ANSEJ officials, roughly 60,000 new projects are to be financed during the current year, compared to only 23,676 projects that were created as part of this mechanism in 2015. In total, ANSEJ has helped finance and create 356,000 companies. As part of all of these mechanisms, approximately 1,100,000 jobs were created during the past five years, according to official government figures. And now for the good news: despite the drop in oil prices, Algerian authorities said the state would not roll back its financial support to youth employment programs.
"The state will not give up employment programs for young people, such ANSEJ and CNAC," Minister of Labor, Employment and Social Security Mohamed El-ghazi said earlier this year. The minister also highlighted the country's willingness to "strengthen the policy supporting youth employment by offering them the opportunity to contribute to the building of the national economy through the creation of roughly 90,000 companies – 60,000 of which will be part of ANSEJ and 30,000 part of CNAC."
According to El-ghazi, the state has, in fact, signed several agreements aimed at creating micro-companies in the fields of tourism, culture, ICT, real estate and sports. Compared to 2013, the number of projects financed by employment programs has increased by 17 percent in 2014, reaching 262,194 from 153,165 in 2013, according to official figures.
A study conducted last year by a private international agency on human resources, Universum, showed that Algerian students preferred to work in state-owned companies such as Air Algerie (23.81 percent) and Sonatrach (19.48 percent), compared to private firms such as Volkswagen Group (10.82 percent).
The preference of the students for being employed with a state-owned company, according to experts, is easy to understand. Fresh graduates seem keen to occupy a stable position with a good salary and they believe the state is the best employer.
But now, thanks to the growing Algerian entrepreneurial ecosystem, there is a new interest in setting up businesses and there has been a steady increase in the number of start-ups that have started springing up.
Many programs aimed at supporting new initiatives, such as "tStart", a joint initiative by the National Agency for the Development of Small and Medium-sized Enterprises (ANDPME) and Ooredoo, have become very popular with the youth.
Another such program is Ibtikari. Conducted in collaboration between the Ministry of Labor and the UN Institute for Training and Research, it is aimed at training 700 fresh graduates.
Even though the exact number of existing start-ups is not known, one can see a host of successful companies, such as epay.dz, NetBeOpen, Jib.li, Mavi Furniture, Ingeniway, Azzreb, T Algérie, Studio LAK, Zarimo, Dzdoctors, Cheetah Car, Dialife and Epzy.dz, are delivering added value to the economy.
By all accounts, the entrepreneurial ecosystem is already showing promise – and some results. If anything, there couldn't be a better time for start-ups in Algeria to start up.