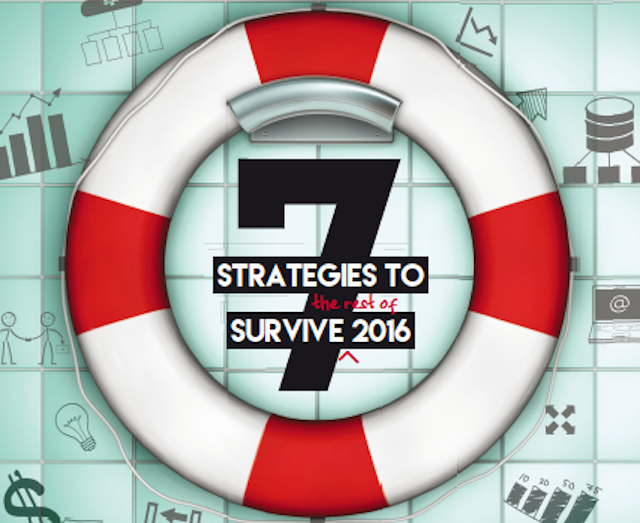 AMEinfo, the leading Dubai-based business news website covering a variety of sectors in the region, has released a special report, titled 7 Strategies to Survive the Rest of 2016.
Regional businesses across various industries, including banking and finance, energy, construction and real estate technology, travel, transportation, media and marketing, or any other, entered 2016 with a multitude of concerns and, as we reach the midpoint of the year, the way forward is not clear yet.
It is here that the AMEinfo special report comes in: the seven strategies covered can help businesses navigate the remaining months of 2016 successfully.
The report serves as a survival guide for businesses operating in the region, highlighting the main areas they need to focus on to survive and thrive during the rest of the year and beyond.
The seven strategies explored in the report are: Innovation, Diversification, Collaboration, Optimization, Transparency, Talent Management and Agility. These survival tips are further strengthened through insights from the MENA region's leading business players, thinkers and analysts.
Each section of the report focuses on one strategy and features a contextual explanation and the contributors' inputs, along with supporting data from numerous research reports and whitepapers, making it easy for readers to understand and comprehend each strategy within the appropriate business context.
You can download 7 Strategies to Survive the Rest of 2016 for free on the AMEinfo website here