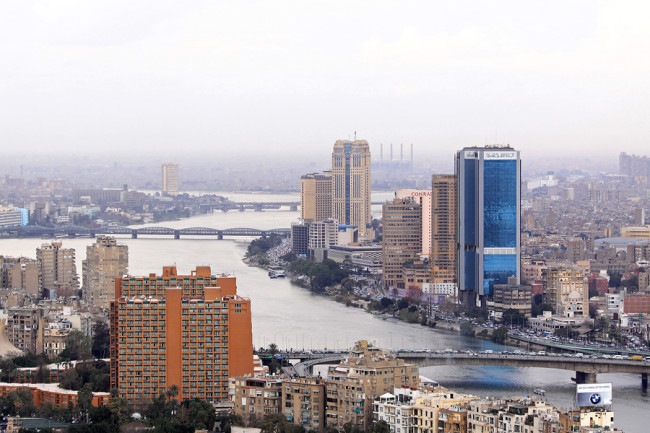 Dubai construction giant Arabtec has announced that plans and design for the $40 billion deal to build one million homes in Egypt is nearing completion.
In a brief statement on the Dubai Financial Market (DFM) website, the company said it "will commence the project immediately after the finalization of the planning and design stages, which have been nearly completed after achieving significant progress in this regard".
Earlier this year, Arabtec, led by former chief Hasan Ismaik, announced huge expansion plans by pledging to help develop Egypt's struggling housing market. However, following Ismaik's sudden resignation in June, a share crisis ensued, which shattered the confidence of the entire DFM in the summer season, the future of Arabtec and particularly, the Egypt project.
Nonetheless, the tables turned for Arabtec on July 2,when the new leadership, led by major stakeholders Aabar Investments, held a press conference where it pledged to continue supporting the troubled builder, stating that no planned projects would be shelved.
Speaking at the conference, Aabar chairman Khadem al-Qubaisi stressed that "Egypt is a very important strategic project for us, soon there will be good news." Moments earlier, Arabtec's day at the DFM closed on a maximum 15 per cent high.
While the developer is still stuck in limbo over the future of its shares (effective control), reports last week have suggested that a deal between Ismaik and Aabar is imminent.
As such, by cementing its commitment to the Egypt deal, which is one of the largest real estate projects ever seen in the region, it would appear likely that Arabtec is expecting an end to its internal uncertainties soon.
However, Taher Safieddine, who handles Arabtec for Shuaa Capital, rejects these claims as he points out that Sunday's announcement was not self-initiated but rather a response to growing rumours that the project was about to be scrapped.
He also argues that considering the size of the deal, it is part of far wider cooperation between the UAE and Egypt where "Arabtec's role is very unclear. Will it be the main contractor or oversee only two per cent of construction? Nobody knows".
Speaking to AMEinfo, Safieddine points out that "Arabtec is still subject to speculations and rumors with limited visibility coming out from its management. Nobody can get hold of them and they tell the market very little. It's stock will continue to trade within a narrow range until we get something concrete on the share issues with the ex-CEO."
Arabtec's shares grew by 1.36 per cent on the back of this news on Monday; a far cry from the last time management pledged support for the project back in July.