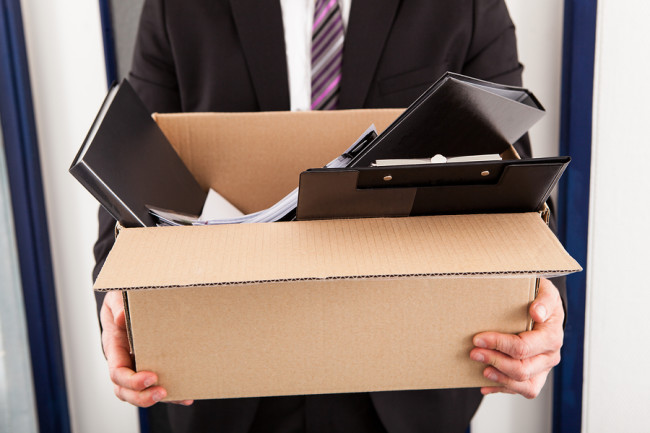 Local and international banks in the UAE have collectively slashed 350 jobs this week, according to media reports.
Abu Dhabi-listed First Gulf Bank (FGB) is said to have cut nearly 100 jobs, while HSBC and Standard Chartered banks have reduced the strength of their staff in the UAE by 150 and 100, respectively, reports suggest.
The international lenders did not disclose the specificities of the job cuts, but said it was part of their global cost-cutting plans.
"As flagged in our Investor Update, we have targeted significant cost reductions by the end of 2017 and we continually review and manage our overall headcount requirements," said HSBC in response to a question from TRENDS.
Standard Chartered, meanwhile, declined to comment specifically on the Middle East or the UAE, but said it had "substantially" completed senior staff exits as a part of its decision to reduce its global headcount by 15,000.
"The bank recognizes this transition period could be difficult; we are taking the action as quickly and as fairly as possible," a spokesperson told TRENDS.
In a statement to Reuters, FGB said it had "released a number of staff as a result of efficiency measures that have streamlined and reduced roles across the operation".
The Banking, Financial services and Insurance (BFSI) sector has had a good run in 2015, with the Monster Employment Index – a monthly gauge of online posting activity – showing a growth of 31 percent on a y-o-y basis, even though growth momentum was lower than the first two quarters.
Banking sector hiring was "up by two to three percent [compared with] the previous quarter," said Trefor Murphy, Managing Director UAE at Morgan McKinley, in its quarterly Employment Monitor released earlier this month.
With oil prices continuing to remain depressed, pressure has been building up on banks in the Gulf with recently released Q3 results pointing to weak earnings growth and several banks bracing up for slower credit growth as GDP forecasts are revised downwards.