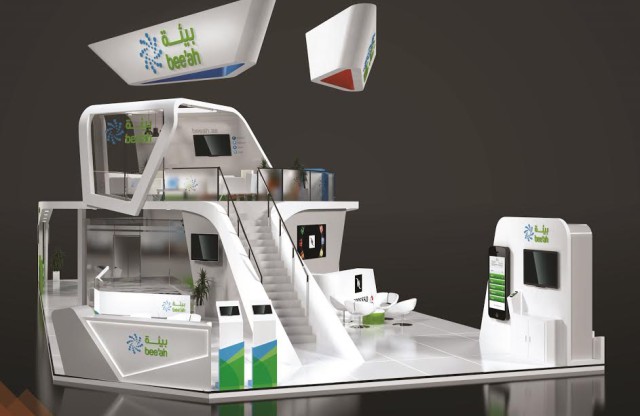 In an effort to showcase its innovative solutions and to tackle key environmental challenges, Bee'ah, the Middle East's leading and award-winning environmental management company, exhibited cutting-edge solutions and innovative technologies at the World Future Energy Summit (WFES) and Eco Waste in Abu Dhabi.
WFES is an annual event hosted by Masdar that focuses on advancing future energy, energy efficiency and clean technologies. As such, Bee'ah, one of the fastest growing companies in the environmental management sector, showcased their revolutionary renewable energy projects and the geographic scope of their ambitions. Bee'ah's KSA and regional expansion plans were also displayed at their booth at WFES. They featured international pioneering technologies at the summit, including: Wi-Fi smart bins, Reverse Vending Machines, desert cleaning vehicles, Bee'ah's mobile application, and air monitoring and water quality solutions.
Bee'ah also displayed a stand at the Eco Waste exhibition. Hosted by Masdar in strategic partnership with Tadweer, Eco Waste highlights the business opportunities available by adopting the latest solutions and technologies of the waste management sector in the Middle East region.
"WFES has grown into one of the world's most influential events for the advancement of future energy, energy efficiency and clean technologies and this makes it the perfect platform for Bee'ah. Our innovative approach has promoted environmental sustainability in the region, progressing towards a clean and green environment. Our contribution to this year's summit will exhibit our newest solutions and revolutionary services across a region where Bee'ah's scope continues to grow," said Khaled Al Huraimel, Group CEO of Bee'ah.