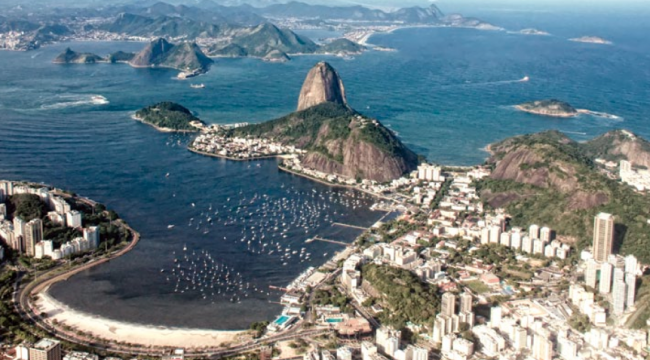 Brazil is mulling over signing a free trade agreement (FTA) with GCC countries for the benefit of both South American and Arabian Gulf nations, but countries in the region must ease visa restrictions for the Latin American businessmen, said a Brazilian official speaking with TRENDS.
The director-general and CEO of Arab-Brazilian Chamber of Commerce, Michel Abdo Alaby, said trade between Brazil and Arab countries has increased by 35 per cent from 2009 until 2011, and there are immense trade and investment areas that need to be explored. "An FTA will certainly boost exports and imports between this region and Brazil. We are working closely with the Dubai Chamber of Commerce and Industry to devise a multiple visa mechanism," says Alaby.
Arab and Latin American businesses have increasingly improved their presence in each other's regions. There are some 30 Brazilian companies in the region such as Sadia and Embraer, while there are about 12 Arab firms, such as DP World, Agility and Sabic, conducting business in Brazil, said Alaby. However, logistical challenges remain and are being looked at closely as transportation of goods take about 40 days. "Brazil is planning to build warehouse facilities in the Arab countries to take care of prompt delivery of goods, especially for construction materials."
Brazilian's global exports stood at $280 billion last year and the Arab world's share was less than six per cent at $15.1bn. Food products account for some 65 per cent of the Brazilian exports to the Arab region and the rest includes construction materials. Imports from the Arab world to Brazil were estimated at $9.5 billion, mostly petroleum, pharmaceutical products and fertilizers.
"There is a huge potential for the growth of Arab-Brazil trade as there is a demand for ethnic Arab products in Brazil," says Alaby, adding there are 12 million Brazilians of Arab region that look for products such as dates, olive oil and carpets.
The CEO of Arab-Brazilian Chamber of Commerce says there are investment opportunities for Arab investors in sectors such as infrastructure, real estate, retail, healthcare and hospitality. "Close to 60 per cent of Brazil's 190 million people is part of a middle-income group, whose purchasing power is increasing gradually. These middle class families need shopping malls, houses, hospitals and a vast variety of products. Arab investors and businesses can not only target 100 million people in Brazil but our country can also provide a window to the rest of the South American nations.
"Brazil has free trade agreements with Argentina, Paraguay and Uruguay, and business pacts with Chile, Peru, Venezuela and Colombia. If an Arab company sets up a manufacturing plant in Brazil the tax will be just five per cent on export to other South American countries, but if the products are imported and re-exported then there will be a 15 per cent tax, so we are inviting companies to set up businesses in Brazil," says Alaby.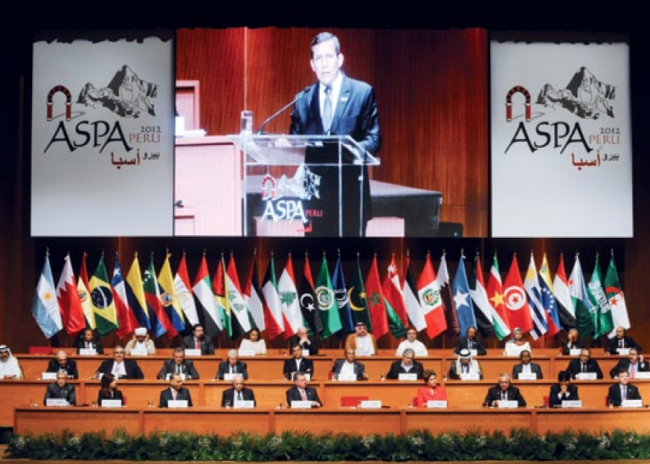 Besides Brazil, the rest of South American nations are also opening its doors to Arab businesses. In October this year, the GCC signed an agreement with Peru during the Arab-South American Summit in Lima. The Summit concluded with the adoption of the Declaration of Lima, which contains broad coincidences in favor of multilateralism, non-proliferation, the fight against terrorism and support for the Palestinian state, as well as concrete agreements to foster connectivity, trade, investment and technical cooperation between the members of the Arab League and of the Union of South American Nations.
During the Summit, Peru and the GCC, represented by the Foreign Ministers of Peru and Saudi Arabia, signed a framework agreement on economic, commercial, investment and technical co-operation to develop a feasibility study for a free trade agreement between them, encourage capital flows and create a joint committee to foster exchanges on these issues.
Overall, Brazil has a trade of some $25 billion with the Arab world and Argentina's trade with the region stands close to $12bn, says Alaby."Colombia,Chile andEcuador are also working to highlight business opportunities for the Arab companies."
Top 100 business leaders will accompany the Brazilian Minister of Trade on a tour to the Arab region next year to foster business and trade relations, says Alaby. In addition, ministers of energy from Latin American countries will visit the UAE next year to work with the Arab public and private sector.
When it comes to the share of Brazilian trade, Saudi Arabia is the biggest trading partner followed by Egypt and the UAE, says Alaby, adding that more and more Brazilian construction companies are looking to conduct business in the Arab world as the whole region is seeing a rebound of property and construction industry, especially Saudi Arabia, UAE, Qatar, Oman, Egypt and Morocco.
Along with increasing commerce, the GCC aims to promote technology exchange, particularly in the area of agriculture. Commenting on the increasingly important relationship, Colombian Ambassador to the UAE Roberto Velez told a newspaper that the Arab world had awakened to the Latin American world in the last five years. "You have Europe in a very delicate situation economically, and the United States' economy is not doing great either. We truly believe that these next 10 years will belong to Latin America," said Velez.
Time and again the importance of GCC airlines in economic growth has been highlighted and it's true in the Arab-South American case too. Emirates and Qatar Airways have services to South America, while Etihad Airways is launching flights to the region in mid-2013. The increased passenger traffic between the GCC and South America is likely to open more opportunities for businesses from either side.