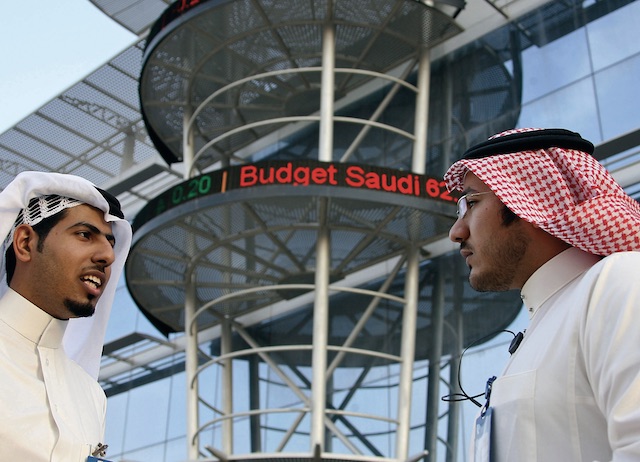 Business Friendly Bahrain" was a campaign launched in the spring of 2008, with the aim of placing the Kingdom as a prominent hub for regional and global companies to do business. A multi-million-dollar ad campaign found spots on prominent media, such as CNN or The Financial Times.
The island of 1,000 smiles, as the smallest member state of the Gulf Co-operation Council (GCC) is also called, has retained that slogan until today, although there were times when internal turmoil forced even Formula 1 to cancel the annual Grand Prix in 2011 (the race on the island resumed in 2012 after the F1 Group CEO Bernie Ecclestone
announced on Al Jazeera Television: "We'd love to come back").
Bahrain eases visa rules
Recent announcements made by decision-makers in GCC politics and business indicate that the Gulf countries are racing to transform themselves into global hubs for international brands.
Earlier in June this year, Bahrain eased its visa rules for foreign residents of any of the GCC countries.
The new rule states that GCC expats will be allowed to visit Bahrain even if their passports expire within three months, instead of the usual six months. GCC expats who do not get a visa on arrival in Bahrain, such as German nationals, for example, can apply online for an eVisa (for two weeks). However, their residence visa, granted by a GCC state, must be valid for at least three months.
Not surprisingly, Bahrain, under King Hamad Bin Isa Al-Khalifa, continues to attract business. In December last year, the $100-million Dragon City, a shopping center on the man-made island Diyar Al Muharraq, opened its doors, boasting 747 commercial and wholesale establishments. Earlier in the year, US food chain ZPizza opened its first outlet in Bahrain, a move that the American Chamber of Commerce in the Gulf state called another merit of the free trade agreement, which came into force in 2006 between the two countries.
UAE promotes free entrepreneurship
Abdullah Al-Saleh, Undersecretary, UAE Ministry of Economy, announced at the Sharjah FDI Forum 2016 in September that the government in Abu Dhabi plans "to allow 100 percent foreign ownership outside UAE free zones in some sectors", in a move to make the most diversified GCC country more business-friendly and promote free entrepreneurship. As of now, full foreign ownership is only permitted in one of the more than 40 free zones in the UAE, which, according to the country's Minister of Economy Sultan bin Saeed Al Mansouri, "account for more than 30 percent of the country's non-oil trade."
In order to raise the UAE's profile as a nation that protects workers' rights, the UAE Minister for Human Resources
and Emiratization, Saqr Ghobash, announced in October that a decree had been passed "to guarantee workers being paid on time". There are 3,700 construction projects worth $400 billion underway in the UAE, according to construction research firm BNC, built by more than one million mostly South Asian blue-collar workers. As per the decree, companies employing in excess of 100 workers must pay salaries within a period not exceeding ten days.
"Salaries paid on time is a major contribution towards labor rights protection, which is highly recognized by the UAE," state news agency WAM quoted Maher Al-Obed, Assistant Undersecretary for the Inspections Sector, as saying.
So far, the UAE is doing well on the international stage. According to the recently released annual World Economic Forum (WEF) global competitiveness ranking, the UAE is the most competitive Arab country. Ranked by the WEF at 16 globally out of 138 countries, the UAE scores the highest for Arab "productivity and economic performance".
But, as the second most diversified country in the Middle East (behind Iran), it aims for more. "We want to become the most competitive nation on earth," Al-Mansouri told his German counterpart Sigmar Gabriel, when the Social Democrat visited the UAE in March 2015.
Bank executives, speaking on condition of anonymity, said they would like to see a consolidation of financial markets in Dubai and Abu Dhabi to make the country more competitive. However, when asked by TRENDS if the region's biggest financial free zone, DIFC, which aims to triple in size by 2024, would be ready to merge with its rival Abu Dhabi Global Market, DIFC Governor Essa Kazim said back in mid-2015: "This is ruled out. The DIFC will grow organically by attracting new licensed banks, insurance firms, asset managers, fund management firms, ancillary providers, law firms and auditors and by supporting our existing firms in the center to grow and expand within the DIFC District."
In addition, to improve legal security, the DIFC Courts established on October 10 the first Smart tribunal for small claims (cases of up to AED1 million). What's more, individuals, landlords, tenants and SMEs can access a courtroom via Skype technology.
Ahmad Muhamed bin Ghannam, acting executive director of the International Economic Relations Sector at the Abu Dhabi Department of Economic Development, told Chinese news agency Xinhua at the Abu Dhabi China Investment Forum 2016, held in September, that, with the world's second-largest economy having started direct yuan currency trading with the UAE, "our vision to reach bilateral trade worth $100 billion in the near future is not far-fetched."
Bilateral exchange between the UAE and China is expected to hit $60 billion by the end of 2016, up from $54.8 billion in 2014.
Saudi Arabia gears up
Meanwhile, the biggest GCC monarchy, Saudi Arabia, is also gearing up to become more business-friendly. For the Kingdom, home to the world's second largest oil reserves (approximately 268 billion barrels, representing an 18 percent global share, according to OPEC), becoming more business-friendly is not a luxury, but a must. The reason behind this imperative is the Saudi Vision 2030, a strategic plan that aims to end the Kingdom's dependence on the "black gold".
Introduced to the world on April 25, 2016, the blueprint aims at boosting non-oil revenue by SAR600 billion by 2020. The Kingdom's government followed the announcement by cutting subsidies as well as slashing public employees' salaries by 20 percent and canceling their bonuses as well.
In addition, earlier in September, the Capital Market Authority in Riyadh eased restrictions on foreign investments in the financial exchange, Tadawul.
"This time, Saudi Arabia is serious about change", said Gary Dugan, the chief investment officer for Emirates NBD Wealth Management. The Vision  2030 paper represents an unprecedented commitment by any government in the history of the Kingdom and the breadth of the plan gave proof for the credibility of the country's future leadership.
Saudi Arabia is probably heading into a win-win situation: rebounding oil prices are expected to lift the fiscal budget back into a profit green zone, while the country has got rid of decades-long subsidies.
Qatar to reform sponsorship system
The third-largest gas supplier of the world (behind Russia and Iran) is close to begin a reform of its much-criticized Kafala or sponsorship system. According to law #21 issued last year, an employee residing in Qatar under a legal labor contract who wishes to leave the country (even temporarily), will no longer need approval from their employer but from the government. The law will come into effect by mid-December 2016.
The Kafala scheme came into the global spotlight on December 2, 2012, when the wealthiest nation on earth (in relation to GDP per capita) won the bid to host the FIFA World Cup. Western media slammed the Kafala system as "archaic" and "non-transparent".
While the imminent end of the Kafala system does not change much for companies at first glance, it does improve the stance of individual workers, in the sense that they will no longer suffer feelings of inferiority when compared with their employer. This move can be a regarded as an encouragement to expats to be more inclined to speak up and report any company irregularities to the public authorities.
Kuwait to kickstart economic reform
Earlier in the year, Anas Al Saleh, Deputy Prime Minister and Acting Minister of Oil of the northern Gulf state, spoke up on how to reform the fiscal regime of the country, which derives more than 90 percent of its public revenues from oil. On September 20, the daily paper Kuwait Times reported that a fuel subsidy reform, implemented in August, marked the last measure to reduce public spending on petrol in a GCC country. "Kuwait's ample cash reserves allow it to conduct reforms," Arab Times quoted IMF managing director Christine Lagarde as saying.
Nevertheless, Kuwait and the other five GCC member states agreed to impose a five percent value-added tax by 2018. While imposing new taxes has never been business-friendly, the VAT timeline puts an end to rumors and the long-lasting uncertainty present around this subject.
Oman steps up diversification drive
Unlike Kuwait, the Sultanate has a long-standing tradition as a diverse, oriental tourist destination and its economy is more diversified. That creating a more business-friendly environment is not only the job of the state but also of the private sector in Oman became evident when Microsoft and the Public Authority for Small and Medium Enterprise Development or Riyada signed a memorandum of understanding earlier this year "to provide SME sector with collaboration technologies, along with the required skills sets to grow their business," according to a report by Times of Oman. The MoU was signed by Riyada chief executive officer Khalifa bin Said Al Abri and Microsoft Oman general manager Sherif Tawfik.
Under the memorandum, "both parties will be conducting continuous dialogue with the aim of identifying potential collaboration projects to promote technology use for micro and small enterprises as a key enabler for growth and productivity, and support the development of the SME ecosystem in Oman," the report added.
Winds of change
Compared with Europe and North America, public-private partnerships are still in the early stages in the GCC. But the doors have never been open wider than now for global businesses, especially in the finance sector, said Andreas Posovac, managing director, Governance and Corporate Advisory EU, at financial services and investment data provider IPREO.
"Many fund managers with investment products based on the Middle East still do research and fund management out of London. Following the Brexit vote and the uncertainty about the UK's future status as a gateway to Europe, the chances are high that resources will be shifted to GCC financial centers like Dubai," he told TRENDS at the annual MEIRS conference. After Brexit, London's position as a beachhead for Islamic Finance and Middle Eastern banking is in danger for the first time in decades. And so the race is on between Dubai, Manama, Doha or Riyadh to take over.