Historically, coffee is not a new trend for the Arab world; it is, in fact, a big part of the region's history and culture.
Merchants and dhow captains would meet at traditional cafes, which were a staple of the socio-cultural landscape, and these later included people from all walks of life.
Coffee has been at the heart of Middle-Eastern culture for centuries now — a symbol of togetherness, community, and hospitality.
What is a game changer now is the marriage between the great Middle-Eastern coffee culture and the world of technology across the region.
Conceptualized by a group of coffee enthusiasts, the COFE app was created for coffee communities worldwide.
Since November 2018, when the mobile application was officially launched in Kuwait, it has expanded to Saudi Arabia, the UAE, Egypt, and Turkey, with further international expansions in the pipeline.
According to Ali Al-Ebrahim, founder and CEO of COFE, one of the driving factors behind the establishment of the app was the lack of a marketplace platform for all things coffee-related.
"Every major industry — from hospitality to food, and even the flower and laundry industries — had markets, but coffee and tea, the world's fastest-growing beverages, lacked one," he told TRENDS.
"Some businesses have their applications, but there was nothing that gave everything coffee on a regional or worldwide scale on a single platform," he explained.
"So, we saw this opportunity and felt that this was something that would also contribute to the ecosystem overall."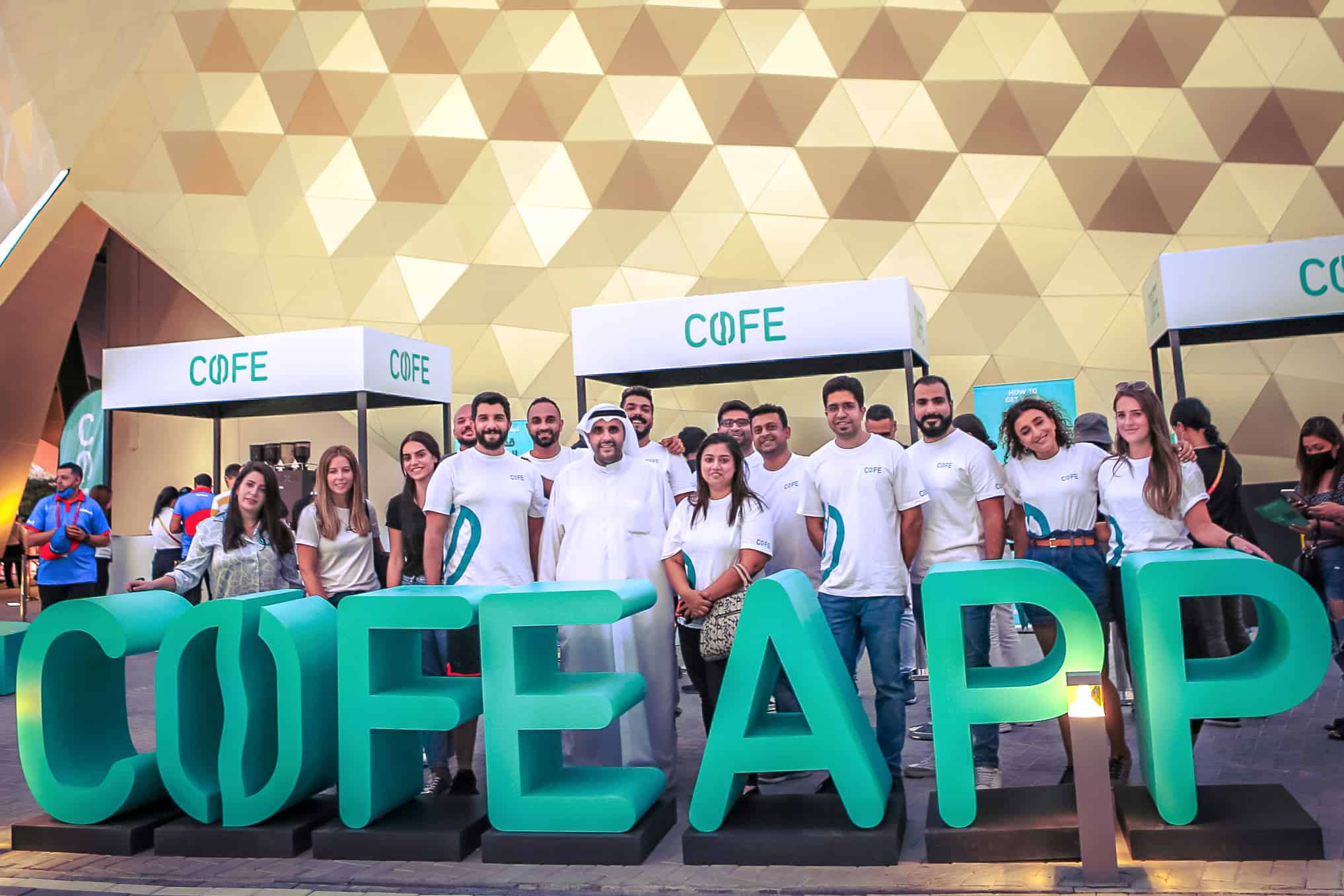 A distinct coffee-shop app
Since its inception, COFE has reportedly been giving all kinds of coffee shops access to a digital platform that aims to help them expand their customer base and service offerings, something that has only been accessible to coffee-market giants so far.
The app claims to provide the end-users quick access to a wide range of international coffee franchises and artisanal coffee brands through multiple premium services and features.
Al-Ebrahim characterizes his app as one of a kind.
"With a new mobile application being released every hour, being unique is as crucial as being relevant. Your concept must not only be basic but also executed flawlessly," he said.
"Given that we were the only exclusive coffee-centric marketplace in the business when we first launched, we had an advantage," he added.
"This uniqueness, however, comes with the difficulty that not many individuals want to invest in something so niche. However, once we were able to convert a few of biggest coffee franchisers, the rest followed suit," explained Ebrahim.
He added that the app includes everything a coffee enthusiast could want, from coffee beverages to coffee beans to even coffee equipment.
The coffee market in the region
The worldwide coffee industry has of recent been suffering from several issues, the most serious of which are rising global temperatures, the impacts of climate change on coffee plants, and the supply chain issue, which have all impacted global prices.
On the contrary, coffee consumption in MENA has experienced a massive shift, with sales growing at twice the global average.
According to Euromonitor, the MENA coffee market in 2021 will reach $44 billion.
In Dubai, the Dubai Multi Commodities Centre Coffee Centre reported a record year in 2020 and processed and handled 7 million kilograms of coffee and facilitated coffee shipments from 25 countries across Africa, Asia, and Latin America worth over $68 million throughout the year.
Meanwhile, the Saudi Ministry of Culture has just recently announced 2022 as The Year of Saudi Coffee, where the government is making efforts to convert 13 provinces in the country into a source of coffee production.
The kingdom is classified as one of the world's largest coffee-consuming countries due to the high coffee consumption per capita in Saudi Arabia.
The quantities imported annually to the Saudi markets are estimated at 73,000 tons, and the average expenditure of Saudis on preparing coffee is more than SAR1 billion (around $267 million), with a rate exceeding 80,000 tons.
"Our biggest market is Saudi Arabia and celebrating the authentic taste of this global beverage is very much in line with our vision and strategy for 2022. The year 2022 looks brighter than ever," said Ebrahim.
"I think the market growing rapidly creates new business opportunities. If it continues this trajectory benefits would include provision of more and faster employment opportunities, a continued boom in artisan coffee shops, growing entrepreneurship and the introduction of new technologies to drive growth in the coffee industry," he added.