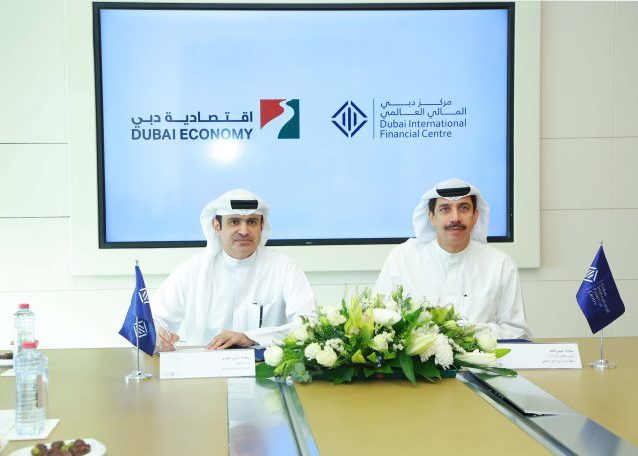 Strategic partnership reinforces Dubai's reputation as region's innovative, business friendly hub
Will also see DIFC and Dubai Economy collaborate to enhance consumer protection
Dubai International Financial Centre (DIFC), the leading financial hub in the $7.4 trillion Middle East, Africa and South Asia (MEASA) region, signed a memorandum of understanding (MoU) with Dubai Economy to allow companies operating within DIFC to obtain licenses to operate in mainland Dubai.
Expanding service portfolio
The strategic partnership expands the level of services that DIFC provides to its clients, giving the non-regulated companies in the Centre the opportunity to also operate as mainland businesses under a license issued by Dubai Economy.
The MoU was signed by HE Essa Kazim, Governor of DIFC, and HE Sami Al Qamzi, Director General of Dubai Economy.
"This landmark MoU is further evidence of DIFC's efforts to encourage robust best practice and our commitment to our 2024 strategy that will see us triple in size. The new license agreement and increased level of governance, transparency and compliance from this MoU will directly benefit businesses in DIFC and contribute to the economic growth of Dubai, the UAE and wider region," said Kazim.
While Al Qamzi added, "Enabling companies and investors worldwide to benefit from the competitive advantages of Dubai as a business hub is part of the strategic objectives of Dubai Economy. The MoU will enrich the economic diversity and services available in Dubai, and also complement our efforts to improve transparency and compliance in the business sector."
Ensuring transparency
The agreement aims to increases levels of governance, compliance and transparency for businesses working within the DIFC infrastructure.
Under the MoU, a central data repository will be established, allowing data exchange between the parties, improving visibility and transparency of commercial activity within the DIFC. In addition, joint inspections will also ensure better compliance, prevent fraud and increase consumer protection.