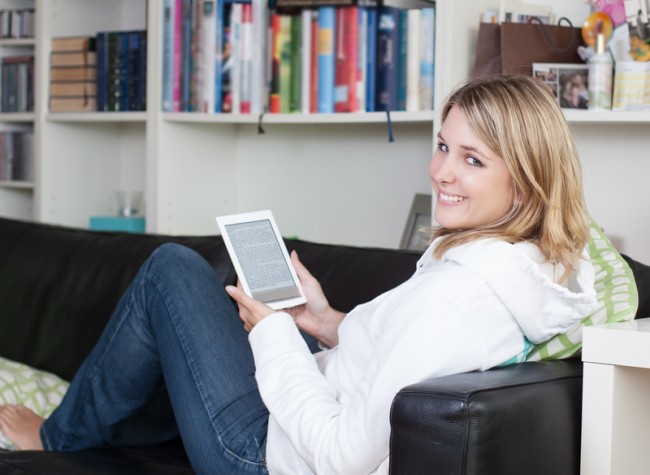 Driven by rapid adoption of smartphones and tablets, international consumers of digital media—video, video games, music and books—are moving away from traditional household ownership models to individual rental models, increasing the pressure on content publishers to increase investment and innovation, says a new Bain & Company survey.
An eight-country, 6,000-consumer survey by Bain & Company, the global business consulting firm published a report titled "The Age of Curation: From Abundance to Discovery."
Key findings include:
Smartphone ownership in developed markets (the U.S., U.K., France and Germany) jumped from 49 percent on average in 2012 to 64 percent in 2013; while increasing from 24 percent to 37 percent in developing markets (Brazil, Russia, India and China).
Tablet ownership rose from 18 percent on average in 2012 to 39 percent in 2013 in developed markets; while increasing from 13 percent in 2012 in developing markets to 21 percent this year.
Almost 70 percent of subscribers to online video streaming services in developed markets reported watching more video content today than they did three years ago, and nearly 60 percent of subscribers to streaming music services spend more time listening to music than they did three years ago.
Multi-device owners consume more video than average device users.
Approximately 70 percent of multi-device users in developed markets reported that they watch more video than three years ago; while that number drops to 45 percent for average device users.
Eighty-three percent of multi-device users in developing markets said that they watch more video than three years ago, versus roughly two-thirds of average device users in agreement.
"Tablets and smartphones are increasingly the 24/7 gateway for viewing, playing and listening on the go," said Laurent Colombani, a partner in Bain & Company's Media Practice and lead author of the study. "Tablets and smartphones are driving a discreet disruption in the lives of millions of users who listen to, watch, read and play content on them."
The report also finds wide variations within markets and formats:
In the United Kingdom and the United States, 40 percent or more of consumers have read at least one e-book in the past year. In Germany, the rate declines to just over 25 percent, and in France, to under 20 percent.
Online video, including short and long-form content, reaches from over 60 percent to nearly 75 percent of consumers across western markets.
Streaming music from services such as Spotify, Google Music, and Pandora has nearly doubled in adoption since 2012. The highest rates are seen in the United States and France (over 40 percent), while adoption in the United Kingdom and Germany lag at 30 percent.
With these changes in content consumption, "The Age of Curation: From abundance to discovery" also identifies changes in how international consumers discover content:
Over 85 percent of developed market consumers and close to 70 percent of BRICs consumers surveyed use at least one of the major platforms (including Amazon, Apple, Google) to purchase or view digital content in all formats.
In addition, consumers report moving away from critics and professional reviews, instead relying on personalized recommendations from the platforms or on recommendations they discover through their connections on social networks. Fewer than half of consumers depend on professional recommendations, as 30 to 40% of them now prefer recommendations from platform algorithms and other consumers.
Approximately two-thirds of those surveyed in China and India said that they were willing to provide personal data in exchange for personalized recommendations of video and music. That number drops to roughly 50 percent in the U.S. and U.K., and to less than one-third in France and Germany.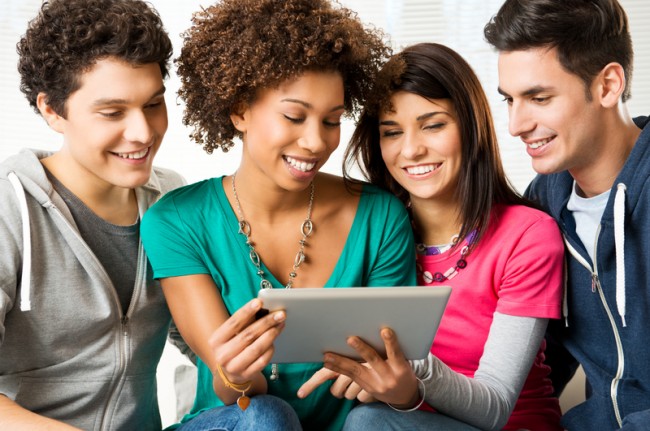 Finally, the report proposes three main areas of action for publishers to remain relevant even while platforms are encroaching to own the most direct relationships with consumers:
Invest in original content and gain a stronger foothold in production: Amidst proliferating content distribution platforms, quality content will remain one of the few reliable differentiators.
Embrace data analytics to complement editorial approaches: Publishers must invest in consumer data capabilities and data-driven approaches for existing marketing, programming and creative processes to collaborate, and sometimes compete, with platforms that have more direct access to customer data and behavior.
Build scale locally and globally: Today, media companies rely on traditional audiences to build and monetize differentiated, marquee content. Tomorrow, they will have to actively expand to maintain the critical mass required to obtain a differentiated access to talent, funding and distribution real estate as digital audiences continue to fragment.
"More than ever, winning strategies will be based on quality original content that stands out in an increasingly crowded marketplace. But they will also require deep, analytical insight into consumer behavior," concluded Mr. Colombani. "In Bain's view, blending these two worlds represents both the biggest challenge and the most promising opportunity media companies are facing today."