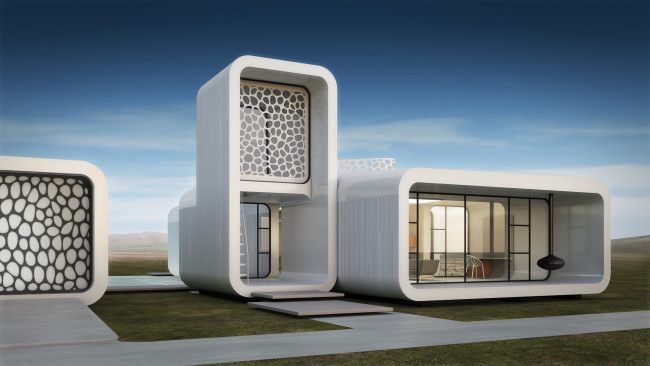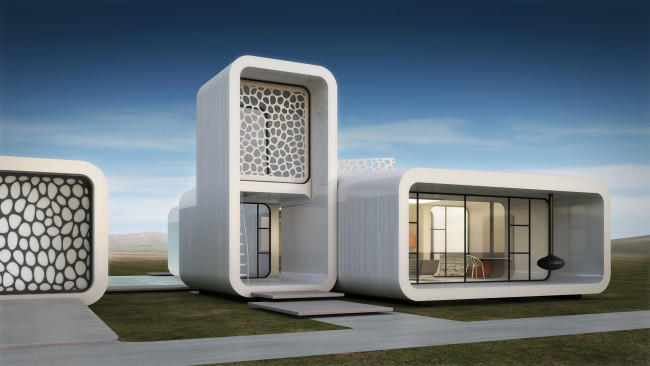 Dubai is on its way to setting another record. The emirate will soon build the world's first fully functional 3D printed building, an office of approximately 2,000 square feet.
The office will be printed layer-by-layer using a 20-foot tall 3D printer and assembled on site in just a few weeks.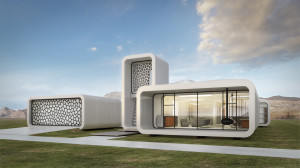 "All interior furniture, detailing and structural components will also be built using 3D printing technology, combining a mixture of Special Reinforced Concrete (SRC), Glass Fiber Reinforced Gypsum (GRG) and Fiber Reinforced Plastic (FRP). This combination will make it the most advanced 3D printed structure ever built at this scale and the first to be put into actual use," a statement from the Prime Minister's office read.
"This project is part of our overall innovation strategy to create new designs and new solutions in education, healthcare and cities," said His Excellency Mohamed Al Gergawi, the chairman of the UAE National Innovation Committee. "This building will be a testimony to the efficiency and creativity of 3D printing technology, which we believe will play a major role in reshaping construction and design sectors. We aim to take advantage of this growth by becoming a global hub for innovation and 3D printing. This is the first step of many more to come."
3D printing is estimated to reduce production time of buildings by 50 to 80 per cent and can save between 30 and 60 per cent of construction waste.
The process, also known as additive manufacturing, is a method of producing three-dimensional objects by adding layers of material in varying shapes, sizes and dimensions using a computer-controlled 3D printer. It is different from traditional manufacturing in that the latter is a subtractive process and does not use digital software to create solid objects.
3D printing, while still in its infancy, is rapidly disrupting manufacturing processes with its application rapidly moving beyond just prototyping. GE Aviation, for instance, has recently readied its first 3D printed jet engine nozzle and plans to use the technology extensively to revolutionize aerospace manufacturing. Its application is also being studied for use in industries such as prosthetics.