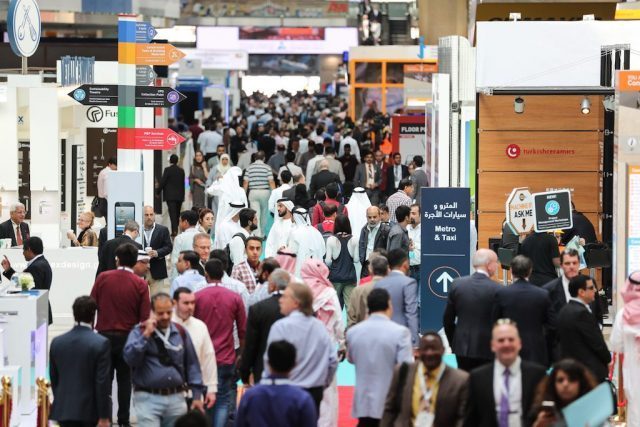 Organizers of The Big 5 announced the launch of a brand new show dedicated to the Middle East's burgeoning solar industry: The Big 5 Solar. From November 26-27, this year, at the Dubai World Trade Centre, the exhibition will open its doors to thousands of decision makers, buyers and manufacturers, showcasing the very latest solar thermal & photovoltaic technologies.
2016 has been a record breaking year for the industry in the region, and future looks even brighter, according to the Middle East Solar Industry Association's latest report. With solar PV without storage becoming one of the cheapest sources of electricity, power demand on the rise, and the recognized need to develop environmentally sustainable solutions, solar penetration in the Middle East is accelerating.
In the United Arab Emirates, rooftop solar output is growing more than 1,100 percent over one-year period, from 6MW in 2016 to 70MW by the end of 2017, the report forecasts. With 135 operational solar (PV and CSP) installations, 1,000 under execution, and 1,200 under tender, the UAE is one of the most promising markets for solar energy.
"The UAE Energy Plan 2050 aims at increasing clean energy use by 50 percent, cutting down carbon dioxide emissions by 70 percent before the mid of this century. There's an unequivocal need for advanced solar technologies in the region," said Josine Heijmans, director of The Big 5 Solar.
Co-located with The Big 5, the largest, most influential and renowned construction event in the region attracting 78,869 participants from more than 120 countries last year, The Big 5 Solar 2017 is set to become a truly global platform for solar industry professionals to network, learn and do business in the Middle East.
"20 percent of the visitors at The Big 5 2016 expressed an interest in solar technologies. It's with this growing demand in mind that dmg events Middle East, Asia & Africa is launching its first ever The Big 5 Solar in November, co-located with The Big 5."
The event will bring to Dubai the latest solar technologies from leading PV manufacturing countries like Germany, Italy, China, India and Turkey as well as from the GCC region. Alongside the exhibition, international experts will share cutting-edge insights and industry best practices at a series of free to attend CPD-certified workshops.