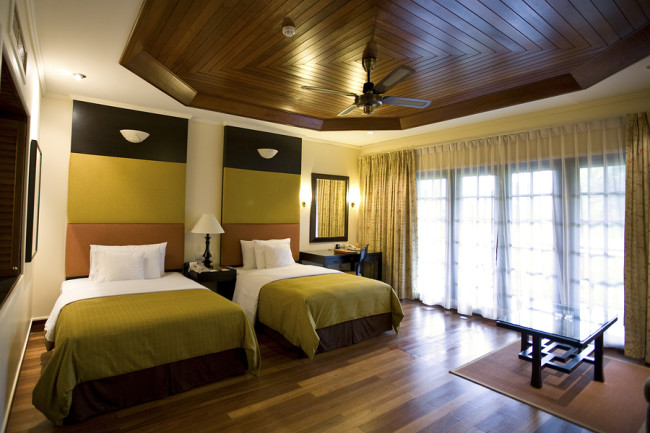 January was a subdued month for hotels in Dubai with key metrics such as occupancy levels, average daily rates and revenue per available room all recording a decline.
As per data compiled by STR Global, Dubai hotels saw a 2.5 percent decline in occupancy, four percent decline in ADR and a 6.5 percent decline in RevPar. The drops were in large part because of the exceptionally strong comparable to January 2014, which was the strongest January performance during the last ten years.
"Despite continuous strong supply growth for Dubai (+6.8 percent), occupancy levels managed to stay above 85 percent for January 2015; however, that was three points lower than January 2014", said Elizabeth Winkle, Managing Director of STR Global. "Demand (+3.7 percent) continued to grow in Dubai and with the exception of the months of Ramadan, demand growth for the emirate has been positive in every month for the past five years."
December 2014 was perhaps a temporary blip when Dubai hotels had witnessed a marginal increase in RevPar (0.3 percent) and ADRs (1.7 percent) after six consecutive months of declines. The ADR increase was the highest since December 2008, even though occupancy levels had dipped 1.4 percent to 79.3 percent, according to STR Global numbers.
The data provider has forecast continuing pressure on rates in the emirate in 2015, adding that downside risks will persist through the year. This echoes a recent outlook put out by Jones Lang La Salle (JLL) in its Dubai Real Estate Market Overview. According to JLL, with 4,700 keys due for completion in 2015, hotel operators will have to face up to more competition and the sector is expected to witness subdued growth rates.
The decline in oil prices, lower liquidity levels, the appreciation of the US dollar, as well as the fall in the rouble will weigh on arrivals in 2015, which JLL suggests is likely to hit demand as well. Thus hotels in Dubai are likely to be hit by a double whammy of additional supply and lower demand.
Egypt's re-emergence
Providing a stark contrast to Dubai meanwhile, is Egypt, where the political unrest had dealt a severe blow to the hospitality sector in recent years. The country has re-emerged as a strong performer in the hotels sector, with Cairo properties recording a 19 percent jump in occupancy levels, 39 percent rise in average daily rates and a whopping 65.4 percent rise in revenue per available room, according to STR Global.
Late last month, Colliers International, a real estate advisory firm in its inaugural MENA Hotel Market Forecast had also pointed to significant opportunities for the hospitality market in both Cairo and Sharm Al Sheikh.
According to Colliers International, the rising popularity of Sharm Al Sheikh as a tourist destination with European visitors and socio-political stability in Cairo have been key drivers of growth for the hotels sector in Egypt. Colliers had forecast an anticipated 35 percent and 97 percent growth in RevPAR in Cairo and Sharm Al Sheikh respectively.