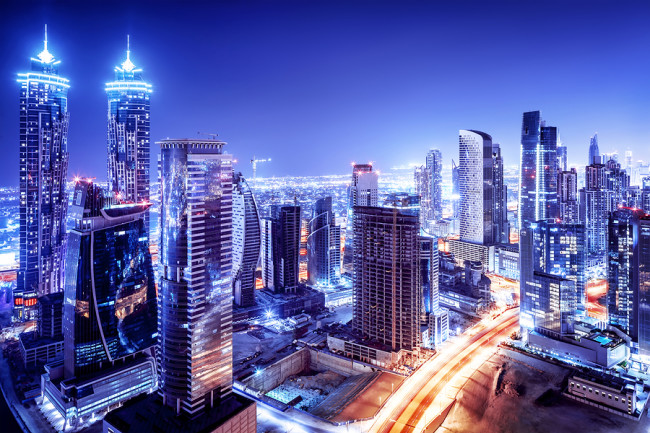 Dubai's real estate continued to witness price correction in August, according to the latest report from property website Bayut.com.
Studio rents across Dubai's most popular localities were nearly stable in August 2015, compared with the same month last year. While Dubai Marina saw a slight drop of four percent, there was just a very small slide of one percent in Downtown Dubai.
Bayut says that the decline was primarily due to a decreased demand from luxury home-seekers, affected by a strengthening dollar.
Meanwhile, Jumeirah Lakes Towers, Business Bay and Bur Dubai posted stable prices or marginal increases in rental values in the month.
Meanwhile, sale prices in the top five areas registered marginal year-on-year (YoY) declines. The average prices for studio apartments in Business Bay dropped to AED1,066,607 in August 2015, down 13 percent from AED1,222,083 a year ago, while those in Jumeriah Lakes Towers dropped to AED745,354, down 12 percent from AED846,850 in August 2014, according to figures from the report.
While studio prices in Downtown Dubai fell by three percent YoY, prices in Dubai Marina registered a healthy 29 percent increase.
"Contrary to what numerous analysts might believe, the real estate sector in Dubai is now more of a long haul. The emirate's market is on its way to a maturity that is more conducive to investors looking for a long-term stake, rather than those eyeing a touch-and-go sting operation for quick profits," says Haider Ali Khan, CEO of Bayut.com.
The report also showed that developers across the emirate continued with new project launches despite fears of a market slowdown and falling prices.
"The general sentiment in the market is one of resilience, with most stakeholders attributing the current period of slowed growth to seasonal fluctuations and [the] depreciating value of several currencies," adds Khan.
(This report first appeared on www.ameinfo.com, a TRENDS sister website)