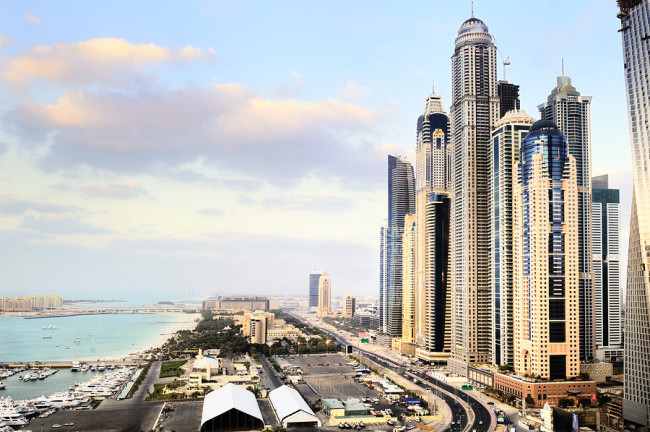 Real estate investment and advisory firm JLL has released a new report, revealing that the property market in Dubai could be cooling off across segments.
According to JLL's Dubai Market Overview, Q4 2014, the residential market saw both rents and sale prices remain either flat or decline marginally over the last quarter. On an annual basis too, both the rental and sales indices in Dubai have dropped, while the number and value of transactions have shown a 30 percent and 14 percent decline respectively as per data from the Land Department. The residential sector is likely to remain subdued over the next 12 months as the market is expected to absorb 25,000 additional units in 2015, JLL estimates.
In the commercial segment, demand, rentals and vacancy levels for single-owned office buildings in established areas are expected to remain stable, however, in the longer run, rents are expected to face downward pressure as new capacity enters the market, according to the report. An additional 1.2 million sqm of office space is expected to enter the market in 2015, but JLL is cautious about the timely delivery of projects both in the residential and office segments.
Retail rentals, which have stabilized over the last quarter after remaining continually high on an annual basis, are likely to remain flat over the next 12 months with supply expanding by 267,000 sqm over the next year, pegs the report. But JLL expects that demand from new retailers and brands will keep vacancy rates stable.
Finally, hotels are likely to witness continued subdued growth going ahead, with supply and competition intensifying. Supply increased to 64,200 keys by the end of 2014 and an additional 4,700 keys are due for completion in 2015 according to the report.  The year 2014 saw both average daily rates (down one percent) and occupancy rates dip (to 79 percent) with several new property getting added to the supply. This resulted in revenue per available room also dropping marginally.
Commenting on the report, Craig Plumb, Head of Research at JLL MENA says: "While cheaper oil prices are likely to dampen investment sentiment in the short term, Dubai's success in diversifying its economy and expanding its global reach makes it less vulnerable to oil price fluctuations. With the government's 2015 budget announcement, which saw planned spending and revenues increase nine percent and 11 percent, respectively, the next 12 months are expected to see a boost in business activity."