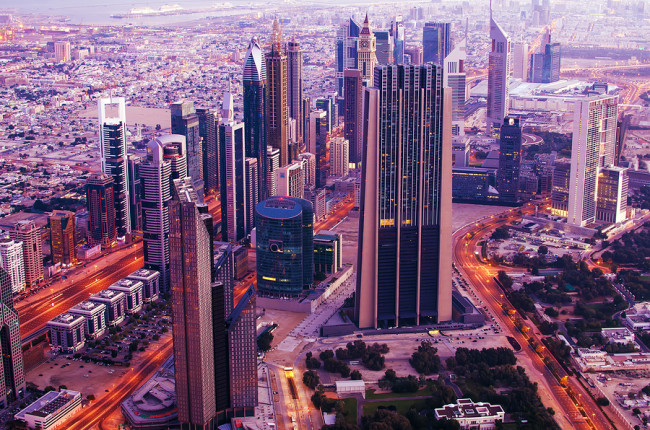 Dubai's real estate market is witnessing a healthy correction and this is the right time to buy a home, Hasham Al Qassim, the CEO of wasl Asset Management Group, said at the Cityscape Global inaugural conference.
He said that the current downturn in the market could be better characterized as a "stabilization" rather than a "softening", adding that it was the right time for a correction to happen, because both the real estate sector and the emirate's economy had witnessed rapid growth between mid-2013 and mid-2015.
The wasl CEO told TRENDS that the downturn is likely to continue through next year, but by 2017, the city will witness another cycle of growth in the lead-up to EXPO 2020.
"I predict that the real estate market will reach a new level and will move upwards in the right manner. It is the perfect time to invest, especially with the EXPO 2020 ahead of us," he said.
FOCUS ON THE AFFORDABLE SEGMENT
Al Qassim also gave a word of caution to real estate developers focusing on high-end luxury developments, saying that Dubai currently lacks affordable housing and developers should concentrate on what people need, rather than merely offering more and more luxury homes in this market.
Speaking to TRENDS, Craig Plumb, Head of Research at JLL MENA, reiterated this concern, saying that, despite more than 40 percent of Dubai's population falling into the middle-income category, only 20 percent of Dubai's new projects launched this year were in the 'affordable' category.
"The lack of middle-income housing is currently one of the major challenges facing the real estate industry across MENA," said Plumb. "As population growth and urbanization continue, countries throughout the region are facing growing pressure to accommodate the evolving needs of both nationals and expatriates."
FINANCING CRUNCH
The day-long Cityscape Global Conference was held a day ahead of the exhibition and saw 1,000 real estate professionals, government officials and financiers gather to debate the various challenges facing the sector amid falling oil prices, political turmoil and a rising interest rate scenario.
Speaking during a panel discussion titled "Investment and Development Drivers in Dubai", Ronan O'Dowd, Standard Chartered Bank's Managing Director and Head of Real Estate Banking MENA, also raised concerns from the financing perspective.
He hinted that developers, used to a system flush with liquidity, must now begin getting used to more "discerning credit discussions", as a flight of capital from emerging markets and lower oil deposits squeeze out liquidity from the banking system.
With 50 banks chasing assets, factors like pricing, security and covenant structures had tended to be weaker, favoring developers rather than lenders. But the banking market will now need to see a relative correction and "better terms and better structures for banks," O'Dowd said, adding that "that's what is probably going to happen in the next 18 months."
SENTIMENT BUOYANT
Despite several headwinds, the overall investor sentiment about Dubai continues to remain buoyant. A new survey released by YouGov ahead of the conference has revealed that more than half of investors would choose residential property as their number one option if they were to spend $10 million in the UAE real estate market.
Sixty percent of investors also believe that the UAE is the most promising country for real estate investments, compared with 40 percent who believe India is the most promising and five percent who put their money on Egypt.