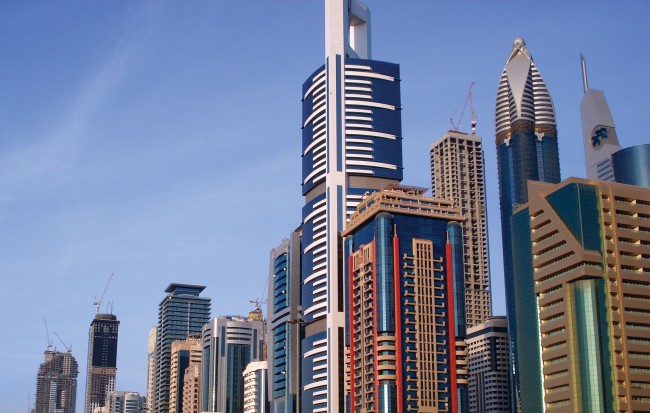 The residential rent market in the emirate is down in the third quarter of 2014, according to the latest industry figures released by CBRE.
"After registering growth for ten consecutive quarters, average residential rents dipped marginally by one percent during Q3. However, the percentage drop has been higher for some individual developments. The highest falls were noted within Dubai's freehold developments, while rental rates across leasehold areas remained more stable with few areas still registering an increase," reveals the report, shared with TRENDS on Sunday.
"Within the freehold developments, rental rates in Downtown Dubai, Tecom C and International Media Production Zone dropped by an average of three percent, while Palm Jumeirah, Business Bay, International City, Jumeirah Lakes Towers, Motor City and Dubailand Residences have seen rents dipping by around two percent. However, rental declines were not universal across all freehold developments. The Greens and Dubai Marina have witnessed stable rental rates during the quarter."
In its third-quarter market review, property research firm CBRE says the dip in rentals has been attributed to an increase in new residential stock, combined with weaker demand during the traditionally slow festive and holiday period.
"Within the residential sector, much of the recent rental fluctuation has been across apartments while villa rents have remained comparatively stable. On a year-on-year basis, average villa rents have witnessed a single digit growth of roughly eight percent. However, the notable rise in new villa stock over the past 18 months has restricted rental inflation within the segment.
"Smaller villa units of two and three bedroom sizes, which are popular amongst new job entrants, registered an increase of 12 percent and 11 percent year-on-year, respectively, while larger five- and six-bedroom villas registered just a modest single digit growth. During the same period, seven-bedroom villas witnessed a similar marginal increase of approximately three percent," says the report.
The emirate is set to see new residential and commercial properties entering the market in the next few years. "Based upon existing construction projects, more than 55,000 new residential units (apartments and villas) could be completed by 2017," says CBRE, adding that in the short term, roughly 19,000 new units are expected to enter the market during 2015, with a large portion of these (29 percent) expected from the Dubailand development.
The projected new supply across the emirate should help keep rental inflation in check, controlling the spiraling cost of living that has seen rents jump close to 50 percent during in the past two years, according to the CBRE report.