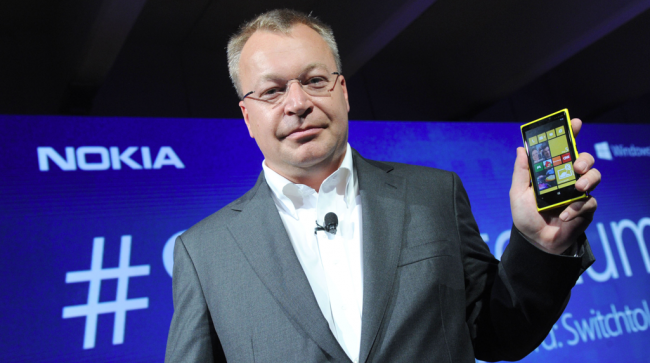 Farewell to Nokia was not without tears and brickbats in Finland. Some Finns had monetary relationship with the telecom firm, while most had emotional love affair with the company, which was a market leader for the best part of last decade.
In this buyout, the role of Stephen Elop, who was the CEO of Nokia until September 3, 2013, has come under fire and he is being referred to as 'Trojan horse'. Finns are highly suspicious that he came from Microsoft to take away Finland's darling Nokia to Redmond in Washington, United States of America.
On Tuesday (September 3), Nokia Corporation said it would sell all of its devices, services business, license and patents to Microsoft for EUR5.44 billion ($7.16bn) in cash, payable at closing.
Elop, who headed the business division of Microsoft from 2008 until 2010, joined Nokia as the company's chief executive in September 2010, and after the latest buyout he is likely to takeover as executive vice-president at Microsoft – overlooking the software company's mobile phone business.
It may sound too simplistic, but industry insiders say that it's a classic case of TOR model in business management, which is transfer, operate and return – also known as 'Trojan horse' strategy.
Alarms were raised, when an internal 'burning platform' memo from Elop, within months of his joining Nokia, was leaked to media. The memo criticized Nokia for being too slow on innovation. The Canadian CEO basically rubbished Nokia's mobile phone operating platform Symbian in his memo.
Business media remarked that the memo was a wake-up call for Nokia. The BBC described it as "one of the most combustible and gripping documents ever to emerge from a major corporation." The Financial Times said: "With its elegant writing style and brutal honesty, the 1,200-word missive is far removed from the average management pep talk."
The memo was also criticized for dismissing the then current product range and killing sales until the changes were implemented and thus has also been named "the costliest memo ever".
In February 2011, Elop officially announced the new strategy for Nokia, which included the discontinuation of both of their in-house mobile operating systems, shifting its smartphone strategy to Microsoft's Windows Phone.
The first Nokia Windows smartphone, Nokia Lumia 800, shipped in November 2011 in the form of a device whose design was made to be virtually identical to the N9.
Speaking to TRENDS earlier this year, Stephen Elop said the reason behind choosing Microsoft's Windows platform for Nokia was to 'differentiate' the Finnish firm's smartphones from Android and Apple's iOS.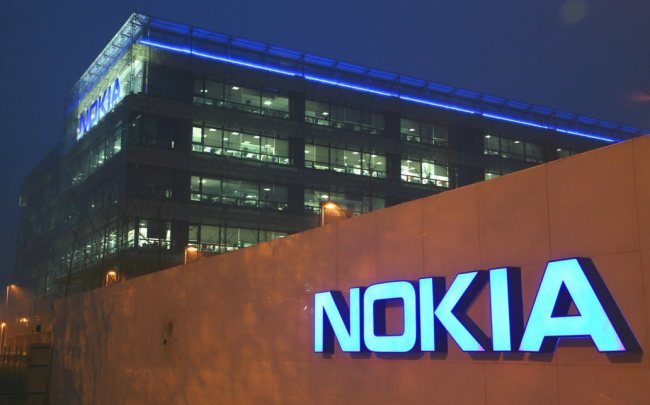 A mobile phone industry analyst based in London, who is not authorized to comment officially, said it looks like Elop joined Nokia and was getting his compensation from the firm, but once the 'burning platform' memo was leaked it became clear he was actually working for Microsoft. "The latest deal between American software giant and Nokia is testament to the fears that Stephen Elop's strategy was to bring the telecom company under the Microsoft's umbrella," she said, adding: "But Nokia's shareholders are happy because share prices spiked more than 40 per cent in Helsinki on the day the deal was announced. "It's a deal where everyone goes home happy," she said over telephone.
From the management strategy perspective, the Microsoft-Nokia deal raises questions over brands that become too big for the country of their origin. Sweden's Volvo is another example, where United States' Ford Motor Company bought Volvo's car division in 1999 and then sold it off to Chinese firm Geely Automobile in 2010.
However, on the buyout deal Nokia's interim CEO and chairman of the Nokia Board of Directors, Risto Siilasmaa, said: "After a thorough assessment of how to maximize shareholder value, including consideration of a variety of alternatives, we believe this transaction is the best path forward for Nokia and its shareholders."
At closing, approximately 32,000 people are expected to transfer to Microsoft, including 4,700 people in Finland. Nokia's CTO (chief technology office) organization and patent portfolio will remain within the Nokia Group. The operations that are to be transferred to Microsoft generated an estimated EUR14.9 billion, or almost 50%, of Nokia's net sales for the full year 2012.