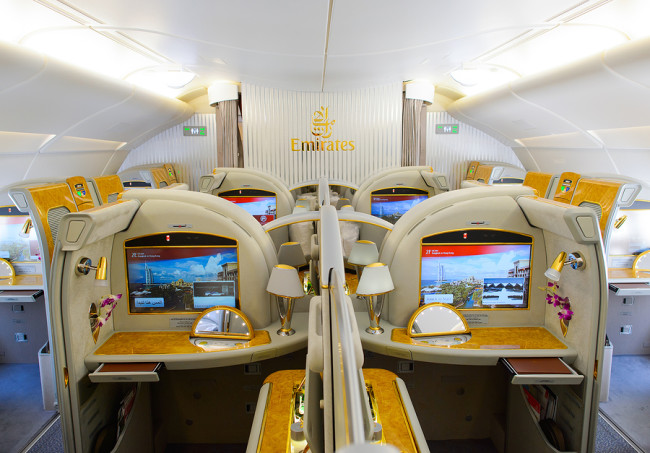 Tim Clark, President of Dubai's flagship carrier Emirates, has lashed out at the report, compiled by US carriers, accusing Gulf airlines of receiving billions of dollars in subsidies.
Speaking at a seminar held at the Arabian Travel Market 2015 (currently underway at Dubai's International Convention and Exhibition Centre), Clark said you could put a "bulldozer" through the report and that his airline was planning a "sledgehammer" reply to it.
Emirates is currently working on compiling a response to the accusations presented by the "big three" to the US government in a 55-page dossier, chief among which is that Gulf carriers have been recipients of more than $40 billion in government subsidies and have been consistently grabbing the market share of US carriers, which has compromised their ability to trade.
They have called for a renegotiation or suspension of Open Skies liberalization deals with the United Arab Emirates and Qatar.
Clark called the allegations nonsensical, adding that "the instrument that determines the rules for airlines at multiple points between the US and the UAE is driven by their [the US'] own document".
The Emirates chief said that the airline had never been subsidized and had managed to grow to the level that it has by generating its own cash flows and developing an ability to tap the international debt markets.
"We've taken on a balance sheet which is to the tune of $25-30 billion…and take our profitability and cash flows, we have nearly AED18bn of cash…so when someone tells us we were subsidized in this process…you are talking to the wrong people."
The war over the alleged subsidies to Middle East carriers has escalated in recent days with British Airways' parent, International Consolidated Airlines Group SA (IAG), in which Qatar Airways recently bought a ten-percent stake, pulling out of a major European airline trade body – the AEA (Association of European Airlines).
The IAG ceased its membership  "on some important policy issues not aligned with the other AEA legacy airlines," the Wall Street Journal quoted British Airways as saying in a statement.
"In particular, we believe global liberalization of our industry is fundamental to our future growth and we are not willing to compromise on this fundamental matter," IAG said in an emailed statement to the Wall Street Journal.
"What you are seeing is the beginning of the fracturing of the world order of aviation," Clark said in response to a question about this move. IAG has now joined the European Low Fares Airline Association.
Emirates will announce the group's consolidated 2014-2015 financial results on Thursday, May 7.  According to Clark, 2014 was a difficult year geopolitically, with the airline also having to deal with a volatile currency and the grounding of 20 of its aircraft because of the closure of the runway at Dubai International airport.
"Nevertheless, this will probably be the second most profitable year in our history," he said. "We were helped by fuel coming off."