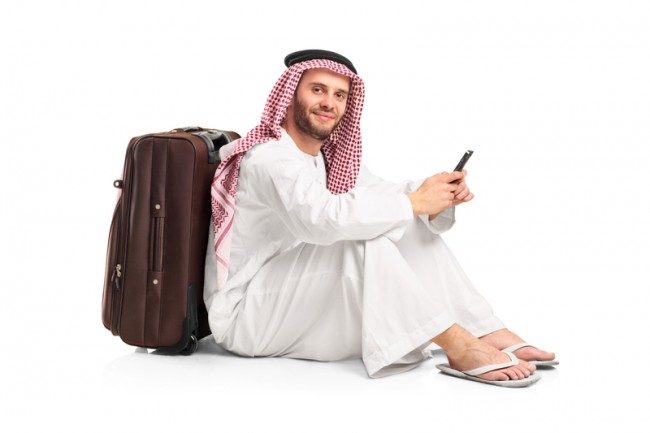 Emiratis are intent on traveling the world as often as possible, with one in seven Emiratis take to the skies at least once every few months, says a recent survey by British Airways.
The survey, which was commissioned by British Airways across the Middle East, shows that inhabitants of the Middle East are avid travelers while also being huge fans of technological innovation when traveling.
Showing just how tech-savvy they are, Emiratis often opt for modern technology over tradition when it comes to their travel plans. A whopping 75 per cent of Emiratis questioned book their flights online rather than over the phone or through a travel agent, the highest rate from across the Middle East region.
Furthermore, more than half of Emiratis also choose to take advantage of services such as online check-in, avoiding unnecessary airport queues or extra time waiting around at the airport.
Be it via their mobile phones, tablets or computers, Emiratis are not ones to hold back when it comes to getting things done quickly and conveniently, with the mere click of a button before their trip.
Paolo De Renzis, British Airways area commercial manager for the Middle East and Central Asia, said: "The travel market and particularly the aviation sector is one which has been hugely influenced by advances in technology, particularly over the last decade. It is no surprise that the aviation industry is looking more and more towards technology to provide solutions, both from the perspective of the traveller and the in-house technology of the airline itself.
"I strongly believe that the investments that airlines make in their technology now will influence and define the future of travel. As a leader in the aviation industry British Airways has pioneered many products and services that have defined the travel industry; we were the first airline to introduce fully flat beds, and served the very first version of the in-flight meal. The investments that we are making in our technology are another step towards taking the aviation industry to new heights, and I look forward to seeing how today's technology defines and shapes the future of travel."