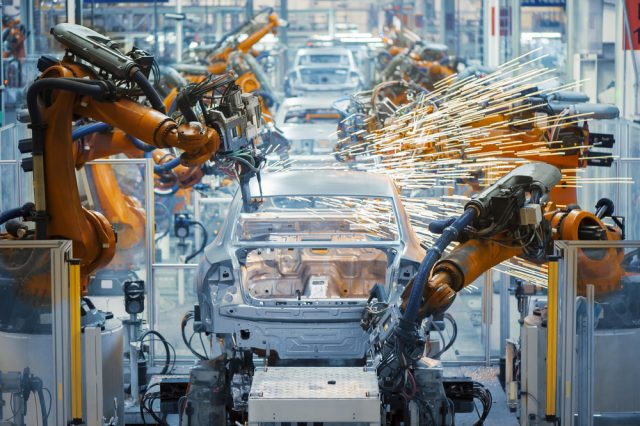 The global machinery sector is worth $3.83 trillion, according to Euler Hermes, a leading credit insurance company. To many economists, the sector represents the heartbeat of the wider economy. When the economic activity thrives, so does the machinery sector, as it busily caters to various spheres of development. Conversely, when an economy stagnates, so does the demand for machinery.
Heavy machinery and equipment have traditionally been used across the GCC in four key industrial areas: construction and infrastructure development, oil and gas, manufacturing and transport. In the wake of the global drop in oil prices, investor sentiment in many of these categories has been affected, with a knock-on effect felt across the machinery industry. After all, it is easier to ramp industrial investment down rather than up at such a time. However, doing so is a miscalculation. There are solid reasons – global and regional – to believe that the industrial world in the GCC will move into top gear in the coming years.
Sectors worth trillions
Consider the first sector that relies on machinery: construction. As per BNC's Dubai Construction Market 2016 report, the construction projects in Dubai alone are worth $400 billion. Abu Dhabi's construction pipeline up to 2030 is estimated to be $100 billion. In total, the GCC has construction projects worth $2 trillion that could be awarded between 2016 and 2020. It is no surprise, then, that the machinery sector constitutes the largest import sector in the GCC with an estimated market of $23 billion, growing at a CAGR of nine percent, as per Deloitte.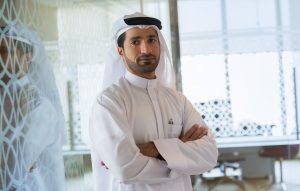 What about the second industrial sector that relies significantly on machinery – oil and gas? The 'new oil order' ushered in by the US shale revolution is redrawing global energy markets. In spite of the volatility, notes AT Kearney, the Middle East has seen a 3.3 percent growth in exploration and production capital investment since oil prices nosedived in 2014.
By 2040, global demand for oil is projected to grow at one percent per year, gasoline at 2.4 percent and petrochemicals at 2.8 percent. A recent report released by Research and Markets predicts that the region's oil field services market is estimated to increase from $20.5 billion in 2014 to $38.1 billion by 2020. Such stakes are high enough to keep the region's oil producers invested in the entire range of machinery required to support the development, operations and maintenance of oil and gas assets.
Next, consider the third sector that traditionally depends on machinery: manufacturing. This sector now occupies center stage of the economic diversification programs being pursued by all six GCC states. The region's manufacturing sector will continue to grow at a CAGR of 4.32 percent through to 2021, reports Mordor Intelligence, a market research and consulting firm. Such growth will undoubtedly call for more machinery to be introduced into the industrial mix.
A dimension that builds into the GCC's manufacturing agenda is the region's relentless efforts to lead the global halal sector, which is projected to reach $3.7 trillion by 2019. According to the latest Global Islamic Economy Report, the halal food sector alone will grow to a valuation of $2.537 trillion by 2019, up from $795 billion in 2014, equating to 21.2 percent of global food expenditure.  Machinery related to food processing, packaging and transport will no doubt be roped in to support this sector.
Finally, transport is the fourth sector that attracts investment in machinery and equipment in the GCC. As per an Emirates NBD report, the UAE's proposed automotive investment strategy is likely to be directed at the creation of new production plants for cars, light vehicles and trucks as well as assembly lines for manufacturing and remanufacturing of spare parts and accessories. The UAE has also become a strategic player in the car parts trade within the GCC region, positioning itself as a major re-exports center, with close to 65 percent of its imported parts being re-exported to other GCC and African countries, notes Emirates NBD.
Dubai: The machinery capital
Dubai has long seen the opportunity coming and has held the doors open to welcome major companies interested in accessing the markets.
To underline its intent, the Government of Dubai recently articulated a new industrial strategy, categorically labeling 'machinery and equipment' as a key sector that will receive favored status along with the other big five – aerospace, maritime, aluminum and fabricated metals, pharmaceuticals and medical equipment, and food and beverages.
Currently, machinery and equipment represents 25 percent of the emirate's industrial pie. Under the new industrial strategy, international investors will be encouraged to create production lines locally in any of Dubai's 18 industrial areas, which they can also use as a gateway to ship or fly their products to the markets of the Middle East and Africa.
Time will tell what other special measures the new strategy will unfold, but one thing is clear: The Dubai Industrial Strategy 2030 offers a robust new framework that will cement the emirate's position as the machinery capital of the Middle East region.
Even before the strategy was announced, many global machinery and equipment-manufacturing giants have already established a presence in Dubai. Market leaders such as Caterpillar, Hyundai, JCB, Case Construction, Komatsu, Hitachi, Volvo, Liebherr, XGMA, Sany and Doosan have historically used the emirate's seaports to ferry in mechanical parts, which have then been assembled and deployed domestically, or re-exported across the region.
Building an industrial super-system
Dubai's early decision to pursue a non-hydrocarbon economy was a strategic one that enabled it to diversify manifold. The first key milestone was reached in 1985, when it opened the gates of Jebel
Ali Free Zone (Jafza) to the world. Not only was Jafza Dubai's first free economic zone, it also gave investors direct access to the region's massive logistical gateway, the  Jebel Ali Port.
Anticipating the achievement of full occupancy at Jafza, Dubai took early steps to develop other major industrial zones close to and around Jafza, such as Dubai Industrial Park, Dubai South and Dubai Investment Park.
To open up a new aerial front in the emerging industrial neighborhood, the emirate began to develop a new airport – the Al Maktoum International (DWC) – and to link it to the surrounding industrial zones. This has resulted in a super-system of industrial districts that enjoy quick logistical access to both the airport and the sea port – capable of doing business with each other and the world.
With high occupancy rates at Jafza, investors are turning to other industrial zones in Dubai, which offer amenities that are comparable, if not outright superior.
Prominent among these are TECOM Group's trade and industrial zones, Dubai Wholesale City (DWSC) and the Dubai Industrial Park (DI).
Both hubs are unique in their own right and offer clear value proposition to different companies in the machinery and equipment sector.
Launched in 2016 over a massive land bank of 51 square kilometers, DWSC is a master-planned smart city that distinguishes itself as the world's top destination for global wholesale trade. It is located close to the Al Maktoum International Airport (Dubai's key air cargo hub) and is a 15-minute drive from Jebel Ali Port. In the neighborhood is the Expo 2020 site, where approximately $18 billion worth of construction is setting the stage not only for the grand event, but also for the post-Expo legacy as Dubai's new center for exhibitions and conferences.
To be built at an estimated cost of $8.17 billion, DWSC will promote nearly ten predetermined industries that are aligned with the Dubai Industrial Strategy 2030 in an integrated setting: food, textile and clothing, furniture and decor, automotive, wood, building materials, appliances, electronics, machinery and equipment.
It will feature various country pavilions and run a permanent international trade exhibition. It will maintain a holistic urban environment, with provisions for residences, retail, finance, hospitality, healthcare, education, shipping, customs and insurance services.
Through its integrated ecosystem, DWSC hosts a growing number of manufacturing companies interested in doing business with the wider Middle East, Africa and South Asia (MEASA). Such industrial presence has already well materialized at Dubai Industrial Park, a designated industrial zone within DWSC.
DI itself hosts six zones that are dedicated to promote specific industries that need light to medium manufacturing capabilities. It is currently home to more than 700 companies and has 170 factories either operational or under construction. These include IKEA, Hellman, Al Futtaim Logistics, BASF Kanoo, Nissan-Arabian Automobiles, DoFreeze, Al Marai, Barakat, United Metal, Conmix, Al Shafar Steel, Mohebi Logistics, Wilhelhmsen and
Transworld.
Elaborating on the DWSC-DI significance to the region's machinery and equipment sector, Abdulla Belhoul, Chief Executive Officer of Dubai Wholesale City, says: "The DWSC zone differentiates itself as a unique ecosystem that specializes in catering to the end-to-end needs of all industry-focused companies – large and medium sized – that need to reach out to the markets of MEASA. DWSC also enjoys the distinction as an industrial destination that is completely capable of supporting the totality of the machinery and equipment lifecycle, right from design to manufacturing, assembly, maintenance and installation, maintenance and repairs, and scrap."
DWSC is also leading the region by being the first adopter of futuristic industrial technology. Referring to the establishment of the International Centre for 3D Printing at Dubai Industrial City in May 2016, Belhoul says: "We are the leading industrial zone that is actively bringing the 3D printing industry into Dubai. The focus right now is on developing – from the idea to the design – various applications that benefit the construction, medical and
consumer sectors."
"We are building a network of leading companies in the 3D printing sector, which includes entrepreneurs, innovators and international enterprises, and offering special laboratories for 3D printing. We will also offer amenities for professional training, storage solutions and associated logistical support to help strengthen this sector. From the wholesale to retail needs of industries, organizations and people, the DWSC-DI urban platform has it all," concludes Belhoul.
Dubai and machines: A new chapter
Machines will continue to play an ever-increasing role in meeting the needs of the 3.5 billion people residing in the MEASA region in the coming years. The global machinery sector needs a strong, sturdy and agile platform, such as the one Dubai offers, to bridge the demand.
Also, the region's governments are continuously pouring trillions of dollars into the development of infrastructure and industry. For the machinery sector in Dubai, the opportunity is immense and the privilege, sobering.
Machines have played a historic role in the making of the emirate. Dubai, by 2030, will return the favor.