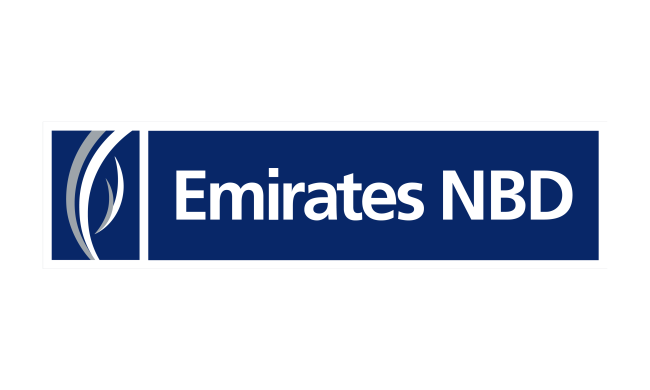 Shayne Nelson, Group CEO at Emirates NBD talks to TRENDS about being the region's No. 1 CEO, his bank's inorganic growth plans and outlook for the UAE economy in 2015.
It's nearly 11:30pm, and practically at the culmination of the evening that a beaming Shayne Nelson finally walks into the media room for the interview. He's had to wait for 99 CEOs to take their trophies, before he could stride on to the stage, claim the honor as the GCC's No. 1 CEO and then face a volley of questions on camera. But there isn't a hint of tiredness.
"When I win an award like this, it is for the bank and not for me. The bank is built on the strength of some excellent people and that makes a difference. I look good because of them," says Nelson, Group CEO at Emirates NBD, and by that definition, the region's top banker, with utmost humility.
He donned this mantle in June 2013, after a stint as CEO at Standard Chartered Private Bank with additional responsibilities for the SME Banking section. And under his stewardship, Emirates NBD has done roaring business.
The group's total income for full-year 2014 grew by 22 percent due to increased volumes, a more profitable asset mix and an efficient funding base. Net interest income grew 17 percent to AED 9.5 billion; while non-interest income also grew 33 percent to AED 4.9 billion, boosted by increased income from one time sales, trade finance, forex, brokerage and asset management businesses. The banks liability profile also improved and for the first time in its 50-year history, Emirates NBD reported an Annual Pre-impairment Operating Profit above AED 10 billion, on a net profit that was up a whopping 58 percent.
Nelson's appointment coincided with great timing. A booming economy and a couple of years of robust credit growth helped Emirates NBD put behind a number of its legacy issues that had cropped up during the global financial crisis. The reclassification of the bank's Dubai World exposure, for instance facilitated an improvement in the Impaired Loan ratio to 7.8 percent and the banks has now been able to cover its bad debts with 100 percent provisioning.
"We saw some bad times, but we are over the hump now," says Nelson with confidence "and that's important because it gives us a lot of drive to reward shareholders, and also better capability to do inorganic growth going forward."
In 2013, Emirates NBD acquired BNP Paribas' Egypt operations for $500 million, an amount that in retrospect seems like a "small check". The franchise has been growing, aiding the bank's overall NII improvement, and there are plans to expand in Egypt further even while the bank eyes other acquisition targets in the region.
Nelson clearly seems unperturbed by predictions that the banking sector will have to brace up for a tough year ahead. S&P has estimated that banks' performance in 2015 to be "visibly" different from 2014. This year, the ratings agency has said will in many ways mark a "reversal in the trend that saw UAE banks make a continued recovery after the crisis of 2009". Credit growth is likely to halve to 7-8 percent from 15 percent, deposit growth will be "noticeably weaker" and asset quality pressures could return, S&P has suggested – forecasts that Emirates NBD takes a completely contrary view on.
"Economically, we are very bullish on the UAE, but there are a lot of shocks around the region and I think a CEO has to be very aware of the market around him and how he plays the country and political risks going forward" says Nelson. "But we are very positive on the UAE, with GDP expected to grow at 4.3 percent in 2015, and with Dubai shining at 4.7 percent…Most economies would be happy to generate 4.7 percent and for Dubai as well, it is a great number," he adds.
With oil behaving the way it is, and the geopolitics of the region doing little to allay fears, only time will tell whether this optimism runs true. But what's a CEO for, if not to navigate choppy waters wearing a clean smile?
Click here to watch the video.