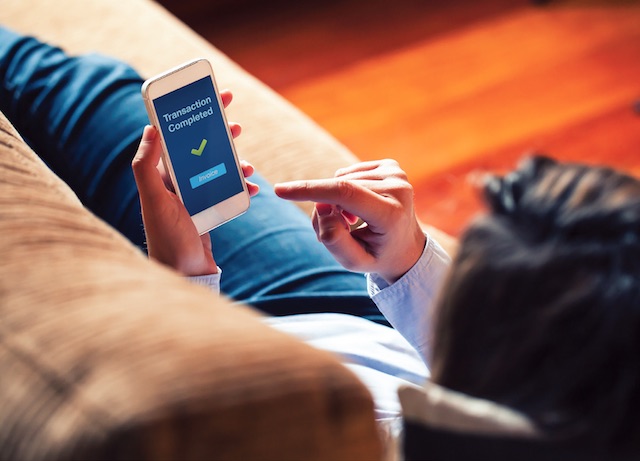 From getting business loans through the Lending Club to raising finance through Kickstarter to processing company transactions through WePay to even replacing money with Coinbase, financial technology – or fintech, as it is better known – is shaking up the financial services sector around the world. And now, surging at stopwatch speed, it is set to disrupt the GCC's financial landscape.
"Technology has opened up new markets, new products, new services and efficient delivery channels for the banking industry," Elham Mahfouz, CEO, Commercial Bank of Kuwait, told TRENDS. "Online electronics banking, mobile banking and Internet banking are just a few examples. Fintech is changing how money changes hands. From offering solutions that may eventually create a global currency to establishing efficient payment relationships, fintech is an industry that shows exciting prospects now – and beyond."
"Automation is coming to the service industries and the rate of change is going to continue accelerating," added Miguel Lobo, director of the INSEAD Middle East Campus in Abu Dhabi, associate professor of Decision Sciences. "Process jobs, traditionally the bulk of employment in the sector, will become increasingly scarce. The highest premium will be for people who can bridge the gap from human skills – managing relationships – to technical skills – managing technology, systems and data analysis," he told TRENDS. 
Rush to adopt fintech
By all accounts, the financial sector in the GCC is increasingly adopting innovative banking tools such as telephone banking, Internet banking, Smartphone apps and more. Emirates NBD, a leading banking group in the region, was among the first to buck the trend. It tied up with e-career and professional networking platform LinkedIn to lure more clients and even launched its ambitious Group Fintech Challenge 2016 earlier this year. Held in partnership with the Berlin-based Open Bank Project, the international competition was aimed at fostering entrepreneurial solutions by inviting fintech experts, start-ups and individual developers and innovators from across the globe to present their big idea on financial technology and awarded the best among them.
Considered a first by a bank from Middle East, the Emirates NBD Global Innovation Program grabbed international attention. Announcing the winners of awards, Abdulla Qassem, Group COO, at Emirates NBD, said: "The ideas that we have received from these start-ups have us convinced that innovation is ultimately the key to sustainability."
Clearly, Dubai aims to take a lead in e-governance and e-payments. The recent opening of Visa's innovation center in Dubai, for one, marked yet another milestone in this direction. The global payments technology company's move was not only a reflection of its strong commitment to drive cashless economies but also of its focus on fostering innovation.  "Dubai and the UAE are miles ahead of all the other competitors in the region when it comes to the latest technological advances that enable superior service across the economy," Alex Vatanka, senior fellow, Middle East Institute, The Jamestown Foundation, told TRENDS. "The foresight and years of investment by the UAE authorities in e-commerce and e-services puts the country in a strong position to play a key role in this sector."
With GCC banks under pressure to keep profitability high due to the oil slump and the Brexit spillover, a stronger move into fintech is inevitable. "The GCC banks are also in a hurry to support governments' digital transformation initiatives and enhance customer service," Abdirizak Ibrahim Salah, co-founder of Trriple, a UAE-based digital payments start-up, told TRENDS. "The UAE is one of the most advanced markets in developing digital payment public-private partnerships between governments, financial institutions, communications companies and start-ups. As a result, UAE banks are increasingly adopting fintech innovations such as mobile wallets. Using convenient, scalable and secure payment platforms such as mobile wallets, governments, merchants, and customers can make digital payments widespread, and save time and money."
While banks in the UAE are trendsetters those in other GCC countries are not lagging far behind. For instance, Qatar Islamic Bank, which has started allowing clients to purchase Takaful products online, has been quick to jump onto the bandwagon even as financial intermediaries like PayPal are increasingly rivaling the dominance of banks in Middle East.
Cashing in on millennials
Industry experts say GCC fintech start-ups are cashing in on millennials, who want constant mobile access to their banking and finance accounts. "Take UAE millennials, for instance," Salah said. "They don't want to wait at bank branches. They want constant, secure and easy access to their banking needs from their mobile devices. So, more banks are establishing partnerships with fintech start-ups, which can drive digital payment innovation with a more agile mindset. Cash represents 75 percent of the UAE's total payments, leading to a fragmented payment space for consumers, businesses and banks. Innovative fintech start-ups can use mobile apps to transform the UAE consumer payments space, leading to a cashless society by 2018."
As global investors pour money into fintech firms, investment has, not surprisingly, grown by 75 percent from $13 billion in 2014 to $22 billion by 2015, according to a recent Accenture report.
A widely noted study conducted by Visa Inc. noted that technology is deeply embedded in millennials' everyday lives. The survey-based study showed "they are actively online between four-and-a-half and six-and-a-half hours a day, and have fully embraced online payments." More than 1,000 millennials and non-millennials across Saudi Arabia and the UAE were interviewed for the study. (Two-thirds of the GCC's total population, or approximately 51 million, is younger than 30.)
Kriti Makker of Visa Performance Solutions, who undertook the study on behalf of Visa, said millennials in the UAE and Saudi Arabia have a spending power two to five times that of their Middle East peers.  There is significant potential for banks, issuers and merchants, she added, but only for those "with the right business models".
Online payments
According to Makker, 70 percent of GCC millennials shop online "to save time", while, for 60 percent of them, "it is a matter of convenience". However, there is still potential to grow online payment business, especially among Gulf Arab women, who, she observed, "are dissatisfied". In 2015, much of the $2.5 billion in e-commerce payments in GCC countries came from millennials, she revealed.
Marwan Elnakat, e-banking and e-commerce director at Gemalto, agreed that there is huge potential. "In MENA, only 15 to 20 percent use mobile devises to bank because of customer expectations and a multichannel strategy," he told TRENDS. 
"With rapidly growing Smartphone adoption in the Middle East, customers now expect electronic, mobile and convenient payment solutions," added Mudassir Sheikha, founder and MD of Careem, a high-end car booking service in Dubai."
"We believe it is imperative for consumer brands to include innovative e-payments in their solutions," he told TRENDS. "At Careem, we recently partnered with Etisalat to launch Careem Wallet for booking car rides. This allows people to pay for car rides using Etisalat's Reward points. To build a sustainable business, you need to deliver a product or service that is really going to add value to people's lives; that is going to improve people's lives."
According to Sudhesh Giriyan, COO, Xpress Money, International Money Transfer Organizations (IMTOs) present another tremendous opportunity to tap new audiences and deliver additional value to existing consumers through digital channels. "Globally, the remittances industry has been resilient for a period of time. In India, 3.5 percent of GDP is based on remittances; 8.6 percent of GDP in Bangladesh is remittances," he told TRENDS. "However, 94 percent of the remittance industry remains brick and mortar. In other words, just six percent of global remittance is through digital channels. There's a lot of noise about fintech, but numbers are still very low. However, there is growing recognition of the potential of digital and mobile channels to serve new audiences, reach unbanked customers and create added value."
The big picture
With more than 5,000 fintech start-ups popping up across the globe, the world at large is embracing fintech, with the US leading the way. Reportedly, 2015 was the best year for venture investment in US fintech start-ups since 2000, with $21.6 billion invested. Fintech has disrupted retail, transport and other sectors, but start-ups are apparently targeting traditional financial services. From payments and lending to investment to real estate, retail and insurance, they have spread across many sectors, threatening to offset as much as 60 percent of profits on banks' financial products. Not surprisingly then, while some major banks across the world are setting up venture capital others are busy sponsoring fintech accelerators or even running their own start-up mentoring programs.
According to AT Kearney's Getting in on the GCC E-commerce Game report, the GCC has the potential to become the world's fastest growing e-commerce playground. "Despite strong economic fundamentals, the GCC is one of the most under-penetrated e-commerce markets in the world," the report said, adding: "However, with high levels of [disposable] income, world-leading Internet and Smartphone penetration, and changing consumer preferences, there is robust potential in the region and some companies are beginning to seize the opportunities."
"We expect the growth of e-commerce in the GCC to transform the future of businesses, economics and lives across the region – but only with the right set of enablers in place," Laurent Viviez, partner, AT Kearney, said commenting on the report. "And it doesn't rule out traditional retailers, who can be on the winning side of e-commerce by adopting an omni-channel approach. We see the future for the sector as not digital-only but 'physical with digital'. Traditional retailers can really tap into this."
"My advice is: add value to the bank," Sagheer Mutfi, COO at Abu Dhabi Islamic Bank, told TRENDS. "Professional and personal lives are getting used to the digital sphere. You walk into a branch and you immediately see good services or bad services. That is what financial service is for and you also see this when using digital banking apps."
Clearly, the time has come for fintech to change the landscape of the financial sector in the GCC.
With Gerard Al-Fil, Dubai