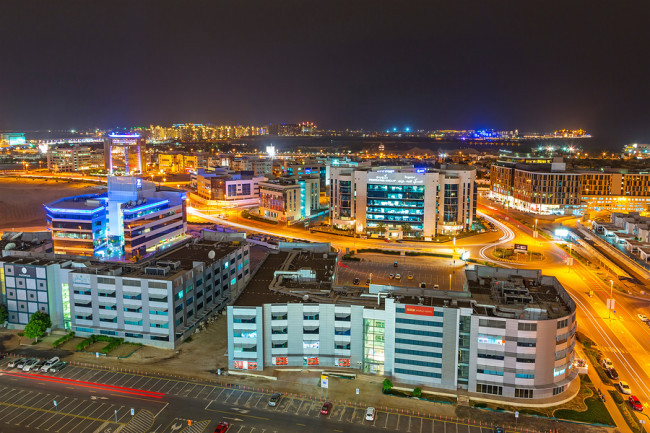 Majed Al Suwaidi, MD at Dubai Internet City and Dubai Outsource Zone lets TRENDS in on DIC's plans to meet the changing needs of ICT companies in the emirate.
Dubai Internet City is a member of TECOM Investments and was a crucial enabler for ICT growth in the UAE in the last decade. But, as technology and the unprecedented rate of digital transformation rapidly disrupts business dynamics, forcing both enterprises and governments to innovate and stay ahead of the curve, how is the region's largest tech-focused business park evolving to meet the changing needs of ICT companies?
That's the question TRENDS asked Suwaidi on the sidelines of the IDC Middle East CIO Summit.
The world is now talking about the 3rd platform for IT innovation that will be built on Cloud, Smart cities, Big Data and advanced technologies like the Internet of Everything, 3D printing etc. Does this change DIC's mandate from being a facilitator of infrastructure for IT companies to a driver of innovation?
Yes. Earlier, our aim was to attract companies to the region. But today, 15 years later, it is to support the development of home-grown companies. Instead of importing technology, we must now start looking at exporting it. The need of the hour is to develop technology for the region, within the region, instead of in the US or other countries. We will develop infrastructure for companies seeking to do this. And by infrastructure, we aren't only talking about buildings, but also licensing and the creation of an environment that is less cumbersome for people to do business.
The common complaint we hear is that while the UAE has been very nimble in technology adoption, much of the knowledge and technology is imported from overseas and not locally harnessed. How can we change that?
In a globalized world, we do import things from everywhere, but much is also happening right here. It may not be at the levels we desire, but you must understand that the change has taken place in this region only in the last ten years. Other places around the world have evolved over hundreds of years. We still need to mature and develop a culture of innovation.
Do you think that while the government here has been quick in embracing new technologies and exploiting the power of ICT to improve governance models, the private sector has lagged behind?
Let's just say that the government has been proactive and this will only push the private sector to catch up. It was made very clear to government agencies by His Highness Sheikh Mohammad that they must utilize technology to deliver services and the private sector now knows that it must follow along the same lines. In fact, this makes it easier for them to innovate. They don't need to sell their ideas to the government. They just need to develop projects and infrastructure for an idea that's already in use.
Finally, share with us what you are doing at DIC to incubate startups and foster technological innovation.
We had our 15th anniversary last year and several initiatives were announced including AED4.5 billion in funding to establish Dubai as a capital for innovation. This is a testament to how seriously we take innovation as a strategy and also how important ICT is as a sector for Dubai.