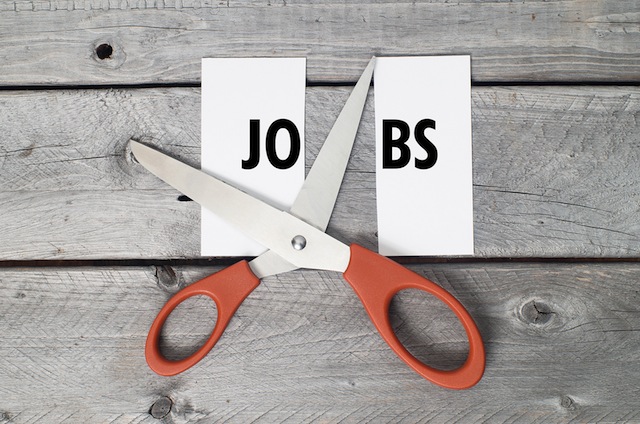 It is evident that since the middle of last year GCC countries have been taking a lot of cost-cutting measures to limit budget deficits caused by cheap oil. However, now some governments are also starting to reduce staff at the companies they control, many of them in the energy industry, in order to ensure the firms are not a drain on state finances if oil prices stay low for several years.
Abu Dhabi's National Oil Co (ADNOC), with around 55,000 staff, has cut hundreds of jobs in the last few months and will have reduced its workforce by at least 5,000 by the end of 2016, sources familiar with the matter told Reuters.
The reduction will occur across most of its 17 subsidiaries as part of a restructuring following a reshuffle of the firm's leadership this month, they said.
An ADNOC spokesman did not confirm or deny the cuts but said: "In keeping with the entire oil and gas industry, ADNOC is constantly looking at ways to be more efficient and more profitable, particularly in the current market environment."
The UAE's oil and gas recruitment market is set for its most difficult year in over a decade in 2016, a report from recruiters Morgan McKinley said.
"The oil and gas industry is still feeling the pain, as was to be expected. Overall redundancies have been on the increase," said Trefor Murphy, managing director for the region.
Most layoffs at Abu Dhabi state firms are not in response to production cut-backs; the UAE has not reduced its oil output, and says it is proceeding with long-planned oil and gas development projects.
Nor do the layoffs mean Abu Dhabi is running out of money. With hundreds of billions of dollars in its sovereign wealth fund, the emirate could draw down its reserves to sustain current levels of spending for decades.
But the government wants to minimize the speed of the draw-down as it looks ahead to the possibility of many years of low oil prices. Last year, Abu Dhabi acted ahead of other Gulf states in cutting domestic fuel and electricity subsidies. Now it is applying the same approach to state-linked firms.
In Qatar, state-controlled firms such as Qatar Petroleum and Qatar Rail have been laying off staff. State companies in other states such as Saudi Arabia and Oman have been looking at ways to reduce costs but have so far not resorted to major job cuts.
Most cuts at state firms in Abu Dhabi and elsewhere involve foreign staff rather than locals, because governments want to limit unemployment among their citizens.
Nevertheless, the job losses are contributing to an economic slowdown in the region. The International Monetary Fund has predicted Abu Dhabi's gross domestic product growth will fall to 1.7 per cent this year from 4.4 per cent in 2015.
In neighboring Dubai, where the economy is not directly reliant on oil and state-linked firms are vigorously pushing tourism and real estate projects, growth is forecast to accelerate marginally, to 3.7 per cent from 3.6 per cent.
Companies cutting staff in Abu Dhabi include Abu Dhabi National Energy Co, which has reduced its workforce by a quarter since 2014. It has cut around a third of oil and gas jobs and 55 per cent of staff at its headquarters, it said this month after reporting a first-quarter loss.