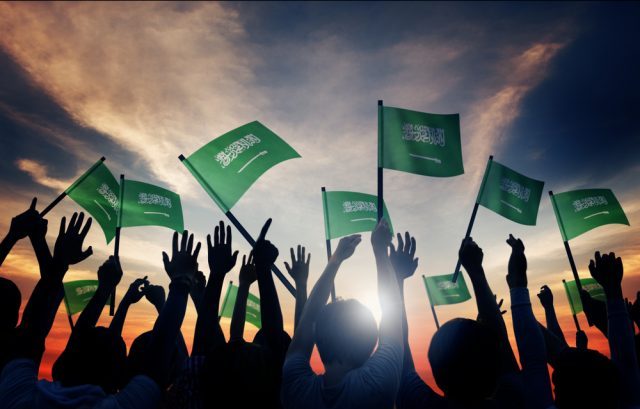 Leading change is difficult. If the processes of change management are inefficient, the results could be disastrous. But Saudi Arabia is different. The country's leadership seems to have mastered the art of not only leading change, but also effectively managing it.
Under the leadership of His Highness King Salman bin Abdulaziz, Custodian of the Two Holy Mosques, and Crown Prince Mohammad bin Salman, Saudi Arabia is setting examples in policy making and execution.
The historic decision in the last week of September to issue driving licenses to women in Saudi Arabia from June 2018 was the result of a royal decree issued by King Salman, demonstrating the clear vision of a leadership that means business.
Behind the congratulations and celebrations, and the strengthening of women's rights, there is an important issue of economic inclusion. Among the GCC countries, Saudi women's participation in the labor force is just 20 percent of the total female population in the country. Moreover, official Saudi statistics reveal that, by mid-2017, the total working age (25 to 54 years) population of Saudi citizens was 8.425 million, out of which 4.145 million, or 49.1 percent, were females. So, the decision of issuing of driving licenses to Saudi women is not just about overcoming a cultural barrier; it is,  in fact, more focused around economic empowerment and inclusiveness.
A lot has been written about how low oil prices in the past few years have been a blessing in disguise for countries such as Saudi Arabia. Indeed, the dire need of economic diversification could not be met without achieving overall inclusiveness of the total productive population, and more Saudi women drivers on the roads also means their enhanced participation in economic and social activity. Also, one of the economic goals laid out in Saudi Vision 2030 is increasing women's participation in the workforce to 30 percent.
The historic decision will also boost the brand image of Saudi Arabia and will further increase foreign investments in the country. The Saudi Arabian General Investment Authority (SAGIA) has already announced that it would allow full foreign ownership of retail and wholesale businesses in the Kingdom, thereby removing the former 25 percent local ownership requirement. Foreign investors are no longer required to approach local partners in many sectors and may own real estate for company activities. The time to make a decision on foreign investment has been reduced to five days.
The Future Investment Initiative (FII, from October 24-26), by the Public Investment Fund (PIF) of Saudi Arabia, is set to create greater awareness about the Saudi market among the foreign investors. Business sectors such as financial services, manufacturing, infrastructure, technology, healthcare and education, among others, hold investment opportunities for foreign players. While Saudi Arabia continues to strengthen regulatory frameworks, corporate governance and transparency, foreign investors should be mindful of the fact that the Kingdom's market needs solutions that have strong digital and 'smart' aspects.
Welcome to the new Saudi Arabia.