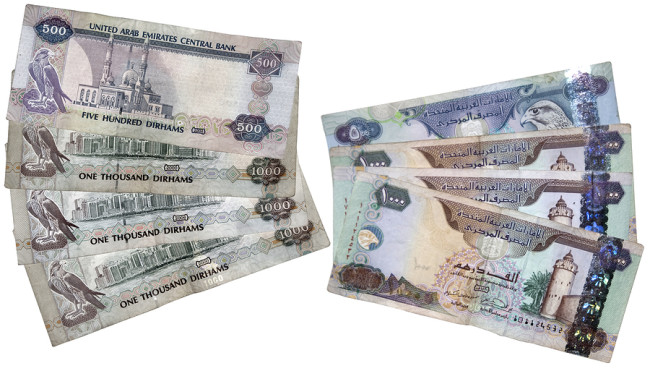 Corporations in the Arabian Gulf region achieve success in containing their costs, and as a result, corporate profit growth exceeds corporate revenue growth.
The above statement was given by Arjuna Mahendran, chief investment officer at Dubai's Emirates NBD bank, who, in a note to TRENDS, says: "Global equities shrugged off news that the United States had increased sanctions against Russia, even as a Malaysia Airways airliner was shot down over Ukraine."
Closer to home, the GCC stock markets had a stellar week: Dubai was up 7.2 per cent, Abu Dhabi +3.8 per cent, Qatar +2.8 per cent, Saudi Arabia flat. "This means the major GCC equity market indices have broken above their 50-day moving averages, backed by strong corporate earnings," he says.
"In the UAE, the Securities and Commodities Authority (SCA), the main equity market regulator, issued a statement saying it was establishing a new committee to ensure the soundness and integrity of share trading and prevent any manipulation of stock prices. Share trading activity was suspended in construction major Arabtec pending clarifications on its ownership structure.
"In Qatar, Doha Bank announced profit growth ahead of consensus forecasts based on positive loan growth.  With a 7.5 per cent expected dividend yield in 2014 – the highest amongst Emea Banks – it remains one of our top picks.
"Saudi petrochemical companies continue to post strong profits with SABIC growing its net income plus seven per cent (y-o-y) on account of higher production and sales volumes.
"As oil prices have surged on geo-political tensions, the fact that domestic feedstock prices are below global prices confers a significant cost advantage on GCC chemical companies," says Mahendran.
For the MENA region quarterly earnings growth (+9 per cent) is projected to outpace revenue growth (+4 per cent), implying improving margins, with both actual revenue and net income above Bloomberg consensus estimates.
The UAE and Saudi Arabia are expected to see healthy quarterly revenue growth (+5 per cent) and net income growth (+4 per cent and 5 per cent respectively).
On the international front, an Emirates NBD analyst says that in spite of the Malaysian airliner being shot down in Ukraine, developed market (DM) equities ended the week on a positive tone thanks to continued good earnings releases and new corporate deals in the United States; supportive language by the Fed and the ECB also played a major role.
"Global markets are unlikely to undergo severe jolts until these positive factors reverse course. While markets may get volatile ahead of US inflation data out this week, which could portend higher short-term interest rates and a stronger USD ahead, we think mild wage growth in the US will prevent the Fed from raising rates until well into 2015," it says.
Janet Yellen and Mario Draghi – Fed and ECB chief, respectively – were both on the same page in press conferences, confirming the need for monetary stance to be accommodative for longer, due to excessive slack in the US and the euro zone economies.
Meanwhile in the US, inflation does not seem to be a problem yet, as wage growth is pretty constant. In Europe, inflation continues to be too low leading markets to expect some form of quantitative easing from the ECB.
Yellen and Draghi also pointed to continued growth in their outlook for the economy, with some downside risks in the case of Europe.
"An underwhelming growth story in the euro zone with interest rates depressed for longer calls for a defensive equity strategy. High-dividend-yielding stocks will outperform due to their higher cash flows; they are in demand from investors preferring known dividends instead of rather nebulous potential capital gains.
"In China, more of the same story is unfolding: Hong Kong equities have rallied low double digits since March, as central authorities have made more money available via easier lending. This, in turn, supports economic expansion – Q2 GDP beat expectations running at 7.5 per cent – perhaps at the expense of more bad corporate debt," says Emirates NBD.
Mahendran concludes: "We continue to advise an overweight equity stance versus bonds justified by buoyant DM economies and see room for dividend-yielding stocks to outperform. We would hedge any euro exposure and are still wary of China-centric EM equities."