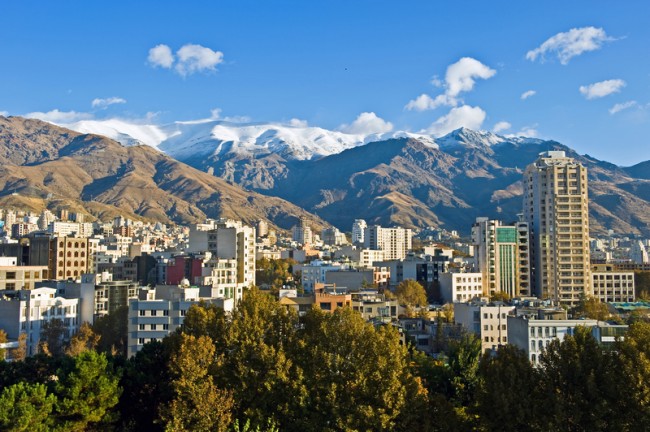 A Dubai-based hotel management group says it is exploring a long-term partnership in Iran following similar announcements from regional hoteliers.
Dubai-based Hotel Management Holdings (HMH) Group currently operates several hotel brands in different market segments across 15 cities in the region.
It is one of the first regional hoteliers to officially announce its intentions to tap into the Iranian market after the country signed a nuclear deal with six world powers last June.
"We are already in serious talks with various developers and will be soon visiting the country to take our discussions forward," Laurent A. Voivenel, CEO of HMH, tells Aficionado, a sister publication of TRENDS.
"According to industry sources, while there are more than 1,100 hotels in the country [Iran], only 130 properties belong to the 3- or 4-star segment and many of the existing hotels are in need of renovation and refurbishment. The cities definitely need more mid-market, business-friendly hotels," he adds.
Such insights further support Iran's desperate need for investments across almost all economic sectors, an obvious and expected reality after decades of economic isolation because of sanctions imposed on the country by the US and its international allies.
"Iran is ready for infrastructure development. The country is hungry for investments and needs to build refineries, roads, hospitals, etc.," says international sanctions lawyer Sarosh Zaiwalla, whose high-profile clients include Bank Mellat, Bank Tejarat and Petropars.
Besides the need for business-friendly hotels to host the numbers of business delegates visiting the country, the Iranian government is focused on a tourism boom as well, emphasizing the need for leisure hospitality and luxury resorts.
Iran's government has reportedly set a goal of attracting 20 million tourists by 2025. The country has a wide array of cultural and religious tourism attractions, some of which are UNESCO World Heritage sites such as the Meidan Imam and Persian Garden in Esfahan, the Golestan Palace in Tehran and the Persepolis near Shiraz, among several others.
"Tehran, Esfahan, Persepolis, Mashhad and Shiraz are some of the cities we are looking at currently," Voivenel notes.
HMH operates a dry (alcohol-free) environment, as none of the hotels managed by the group offer any alcohol to the guests; an advantageous practice that fits well within Iran's conservative system.
"Today, we are the strongest player in the 'halal-friendly' segment in the Middle East and North Africa and hold 50 percent [of the region's] market share in the segment," he claims.
'Unknown territory'
Along with the excitement over what's estimated to be a multi-billion dollar market come several concerns, as the scarcity of information about Iran's market dynamics and consumer behavior is making brands in different sectors cautious and hesitant to announce their plans.
"With a long economic and political embargo, Iran is no doubt an unknown territory for many businesses and brands," Viovenel says.
Moreover, the absence of a clear regulatory system pushes businesses and foreign investors further away.
"The first thing the country needs is to have a proper legal and arbitration system, because any investor who brings money to a new country wants to make sure his investment is safe," Zaiwalla notes.
"Therefore, it is imperative to have an international arbitration system, with an independent tribunal. Iran will have to change its laws to make sure that an arbitration awarded against a party in Iran is enforced by courts in the country," he adds.
International and regional hotel brands of different segments, such as Jumeirah Group, have vaguely spoken about their interest in the Iranian market, with no plans or projects being officially announced.
Aficionado has sent inquiries to numerous hospitality brands, asking about their potential plans for Iran, but we have not received a definitive response.
While the Iranian deal has already been signed and announced, there are a few crucial steps that need to be completed before its implementation.
In the United States, a divided congress is expected to meet on Friday to vote for, or against, implementing the deal, with the majority of Republican representatives opposing the deal.
However, President Obama has vowed to use his veto power, if he is unable to win enough votes, to protect the international agreement.
With all the cautious political and logistical technicalities yet to take place, the actual lifting of sanctions is expected to take place in early 2016.