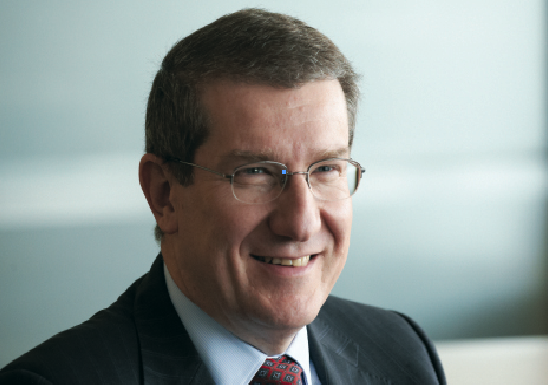 Iyad Malas, CEO of Majid Al Futtaim Holding, speaks to TRENDS about the euro zone's impact on the GCC and the resilience of the region's retail sector.
Looking at the business environment in the GCC, do you think euro zone crisis will affect the 
region's economies?
If you are talking specifically about the GCC, I think it's been quite sheltered from what has happened in the European crisis for a number of reasons. Number one: the oil prices being where they are, there is revenue for the government which is quite sustainable. If we take the biggest economy in the GCC, which is Saudi Arabia, obviously there is also huge budget surplus of 35 per cent expected this year that is also supporting government spending, and then taking up large projects, which is helping the whole economy. Dubai, one of the largest economies in the region, has also really improved in terms of retail trade, hospitality and logistics, since the financial crisis of 2009. Dubai is expecting more tourist arrivals, which will impact hotel occupancy and room rates toward the upside, and the same with retail sales, that were very strong in the first quarter of this year.
What about your own businesses? How have they been performing? Which is the best performing sector?
Well, our business is really focused on the retail sector because you know our biggest assets are in Dubai. Still, 70 per cent of our assets are in the UAE, and these have been performing extremely well, as I said, 
because the Arab Spring has been positive for Dubai. Lot of people from Saudi 
Arabia and other places are now spending more time in the UAE, as opposed to Lebanon, Syria, Egypt and Jordan, and that has had a positive impact on Dubai. But also, I think, Dubai, with it's infrastructure, 
has become quite an attractive destination for tourists from Asia to Africa to Russia 
and the CIS. And that has sustained quite well. So 2011 was a record year for us and the first quarter of 2012 is actually quite strong, in fact beyond what we had expected. As I said, hotel rates have gone up this year and hotel occupancy rates have gone up. So you are talking about revenue for available room increasing by over 20 per cent over 
last year.
But ultimately, since Dubai depends a lot and your business also depends a lot on tourists arrivals, if things do not go very well, I mean for instance Asia is slowing down, so is Europe, we do not know where it is going. The American recovery is still uncertain, so if your source markets are impacted, at some point it would trigger down to you.
Well, yes clearly we do not know. No one lives in a vacuum these days and in a 
globalized economy, every one and all economies depend on each other. Now there is clearly a large percentage also of the 
traffic, and that is coming from, you know local residence.
We opened Mirdiff City Centre in 2010; it's not a tourist mall, it is based on who lives in that area. What is interesting to note, is that it has created its own ecosystem. So now lots of people are moving into that area basically to take advantage of the fact that there is a new developing area in Dubai with a shopping mall that actually makes it a destination for people.
I think the impact might be a little bit more like Mall of the Emirates or Dubai Mall, because they actually have a larger percentage of tourists. Having said that, Dubai today tries to cover all sorts of tourists. In the past we used to have only five-star hotels, today we have two stars, three stars and four stars. It is no longer a luxury that people travel and go on holidays; it's kind of 
becoming something people try to do 
ever year. If there is real global slowdown and melt down, then that will slow tourist arrival and impact some of the businesses – and not in our view too much.
How did the arrival of the Mall of Emirates and Dubai Mall impact your business?
We own the Mall of the Emirates, and, actually, it opened earlier than 
Dubai Mall, and it never really lost either traffic or tenants; I mean rents have never been reduced. Today, both Mall 
of the Emirates and Dubai Mall are 
destinations. I think there has been a small impact on some of the other malls in Dubai because, you know, everyone who comes to Dubai as a tourist would like to see both, because they are both key destinations.
I mean, MoE has the ski slope 
and Dubai Mall has the fountains, along with some other offerings. So, we have seen no impact from Dubai Mall. It opened in November 2008 at the time of the crisis, so tenancy across the UAE dropped at that time because rivals were not there.
However, we have seen a pick up since then and, as I said, we never had a drop in footfalls and the rents were never reduced, in fact they continue to be on a upward trend, because when we leased it was during the early days and when it came for renewal, traffic had done very well, so people could pay the rent.
What is the impact of crude prices 
going down sharply? We have seen a 
decline by almost 15 per cent in the 
past few months?
I think unless you see them below 80, which, I mean no one knows, as much as it had gone up to 150 they can go down to below 80. I think I would say two things; first the governments have accumulated the surpluses and now they can go into some deficit financing for a few years.
The liquidity situation in the banking sector in Saudi Arabia is very strong. I think the government is very committed to the spending programs they have. Unless, we go back to a situation where prices are below 60, I think we will not see clearly some slow down. Now how to deal with that again, as I said earlier only the governments will have enough money and ability to support higher rates of growth. Given in fact what they have started today in terms of construction and property sector.
Any new developments that you plan to have outside Dubai or the UAE?
Well, you know, we have our shopping mall in Beirut, which is under construction and will open in March 2013. We are working on Mall of Egypt, which is a large mall in Egypt, which if we get the permits we hope to start construction in September.
In Cairo?
In Cairo, yes. These are the two big ones.
And in Saudi Arabia?
We are looking actually. We are planning to identify land which we are close to. 
If we buy land, we will not start 
construction for another year, or a year and a half.
In which city?
In Riyadh. It will be an iconic large mall may be 1,600 to 2,000 square meter positioned as a high-end luxury mall.
You are not looking to Asia.
No, we are actually quite busy with what we have. I mean malls are an expensive business, so you have to kind of focus and not go everywhere.
How leveraged are you?
We are not very leveraged, as you know we have been rated. We are the only private company with BBB investment grade rating. We issued our first bonds earlier this year. Our debt to EBITA today is about 
three times.