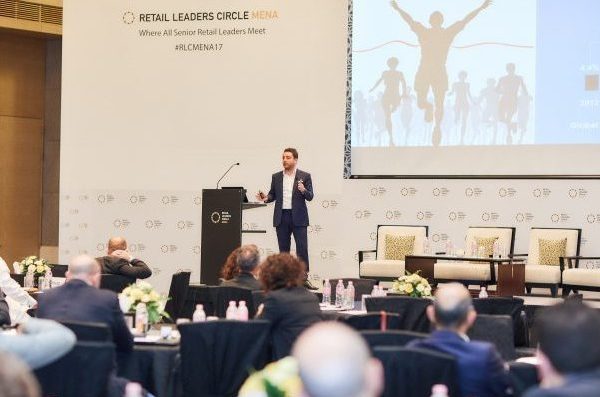 • Consumers want more information, more options, and more flexibility
• Companies need to personalize customers' experiences and deliver targeted offers
• Retailers should strategize to maximize the in-store experience
MENA has a population of over 300 million and is one of the most digitally advanced markets in the world from a consumer standpoint. With 84 percent connectivity rate, the UAE alone has one of the highest rates of internet penetration in the world.
According to the Google, the MENA region has unique opportunities for e-commerce growth compared to the rest of the world. Charbel Sarkis, MENA Head of Retail, E-Commerce, Telcom and Technology at Google, highlights what retailers must do in order to succeed in the e-commerce space.
Price Strategically – your competitors are just a click away and in the e-commerce space where consumers have several choices, price is still king in their ultimate decision.
Experience – Delight the customer with an experience. Today's consumers are picky and fickle, easily distracted and far too savvy. They demand more than they ever have before, and the market is such that they're enabled to do so. They want more information, more options, and more flexibility, paired with better experiences, better prices, and better terms. They might like to visit you in-store one day, or online the next, and as the retailer, it's your job to give them exactly what they want. You have to personalize their experiences and deliver targeted, contextualized offers. Whatever the consumer demands, you must deliver.
Speed up checkout process – If shoppers have committed to buying a product, your job is to get them through the checkout as swiftly and smoothly as possible.
Bilingual Content – It may seem obvious, but the importance of localizing your website for the target language cannot be understated. Currently for the MENA, there is not enough content in Arabic on the internet.
Page Speed – "Patience is a virtue" does not apply to ecommerce. In fact, it's quite the opposite. To keep a customer on your website long enough for them to make a purchase, you have to cater to their impatience – 53 percent of users will abandon a site if it takes longer than three seconds to load.
Leverage your retail footprint – Physical stores is the principal channel available to shoppers to engage with a retailer's brand. Retailers should strategize to maximize the in-store experience by leveraging their physical stores as places of transactions, branding tools and even as fulfilment centers.
Own the moments that matter – share your story. Retailers that go beyond selling a product and tell a story to establish a firm brand identity and to build a one-to-one relationship with their customers are more likely to thrive.
Drive Innovation – Finally, never stop evolving. Technology, trends and customer tastes will change, and so must you if you want to succeed in such a variable market.
Sarkis recently spoke on the same issue at Retail Leaders Circle MENA summit that took place on March 6-7 in Dubai.