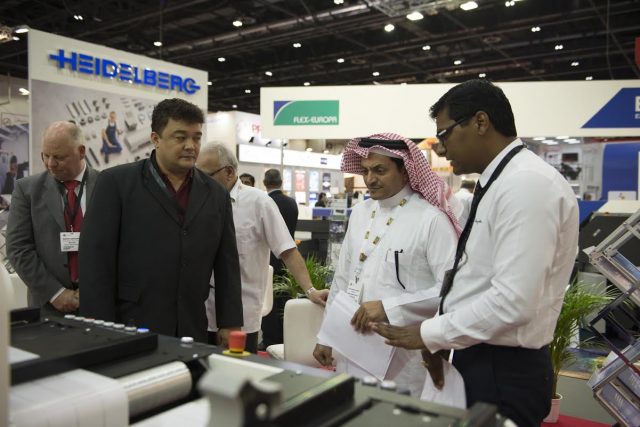 • Local businesses exploring new direction for printing industry
• Technology offers myriad future opportunities for printing
• Many of these opportunities lead to cost savings
The definition of 'printing' has changed; traditional printers are adding more value with total print and multi-channel marketing solutions.
Technology is offering numerous future opportunities in this industry and is helping businesses position their brands at the forefront of the print technology revolution.
The players in the MENA region's printing industry are making massive efforts in harnessing technological advancements to make the most use of the available resources.
New technologies
Gulf Print and Pack 2017 started on Sunday in the UAE, with an unprecedented launch of new technologies and solutions for the commercial and package printing industry.
"Anyone involved in the evolving world of print will find the latest technologies and innovations at the show, where innovative companies from around the world will launch their solutions for the commercial and package printing sector in the Middle East and North Africa," said James Samuel, Events Portfolio Director, Gulf Print and Pack 2017.
Massive opportunities
Through live demonstrations of the latest technologies and product showcases from more than 200 exhibitors, local businesses will be able to explore the new direction the printing industry is moving in.
Gulf Print and Pack will give print and package converters the opportunity to leverage their learnings and discoveries from the show to boost their business and keep in step with the changes in the industry.
"All our exhibitors are innovative manufacturers who have proven, world-class solutions for many of the challenges encountered by commercial and package printers in the MENA region. Many of these solutions can lead to cost-savings, or dramatic reduction in their time to market which can help transform businesses in this part of the world," added Samuel.
Big names
Among the world's leading companies participating at Gulf Print and Pack include Giffin Graphics, Heidelberg, Kodak, Xerox, AFRA, Ali Alhashemi Trading Co, Bobst, Canon, Heliozid and Prestige Graphics. First-time exhibitors debuting at the show include Barberan, Holoprint Security Solutions, Imaging Care, Konica Minolta, PACFORT Packaging and Sun Papers & Labels.
Gulf Print and Pack 2017 is taking place at Dubai World Trade Centre until March 29, 2017. Aimed at printers, brand owners and designers, entry to the four-day trade fair is free.