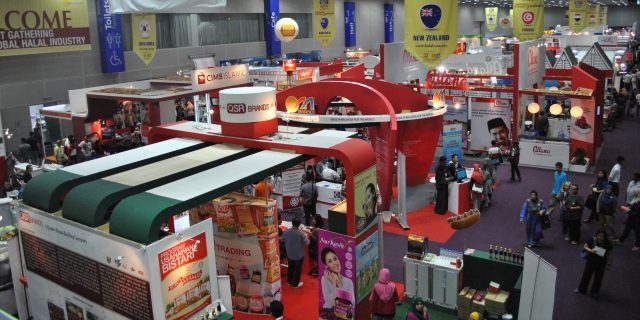 The global halal products and services sector is growing at eight percent year-on-year to $2.3 trillion (AED8.44 trillion) – higher than the GDP of more than 200 countries in the world, according to research conducted by Orange Fairs and Events, organizers of the Halal Expo – Dubai, 2017.
Of this, about 67 percent represents the food and beverage industry, worth $1.4 trillion (AED5.13 trillion).
Halal Expo Dubai 2017 is the largest and most comprehensive Business-to-Business (B2B) halal exposition in the Middle East for the $2.3 trillion global halal industry. The event, which attracted participation from 13 countries in its previous edition and registered 3,700 trade visitors from 40 countries, expect larger trade participation where buyers and sellers of halal products and services are expected to do brisk business.
Focusing on different business verticals
Halal Expo Dubai focuses on a number of business verticals, including, halal food, halal beverage, halal fashion, halal cosmetics and personal care products, halal travel and tourism, halal hospitality, halal banking and finance.
This State of the Global Islamic Economy Report, 2016-17, estimates global Muslim spend across sectors at over $1.9 trillion in 2015, while the Islamic Finance sector has around $2 trillion in assets.
Food and beverage tops spend by the global Muslim population, at $1.17 trillion in 2015, followed by clothing and apparel at $243 billion, media and recreation at $189 billion, travel at $151 billion, and spending on pharmaceuticals and cosmetics at $133 billion.
The report estimated the revenues from Halal Certified food and beverage products to be $415 billion; while revenues from halal fashion clothing purchased by Muslim women to be $44 billion and revenues derived from halal tourism services to be $24 billion, in 2015.
 Spanning all domains of life
"Halal Products and Services now touches all aspects of our lives and we are witnessing a gradual shift towards halal products and services – be it fashion clothing, fragrance, cosmetics, personal care products or travel, tourism and hospitality – we now have all aspects covered. The Halal Expo – Dubai 2017, therefore comes at an important juncture, when the UAE is also fast-tracking the halal movement by creating a centre for the global halal and Islamic economy," said Raees Ahmed, Director of Orange Fairs and Events.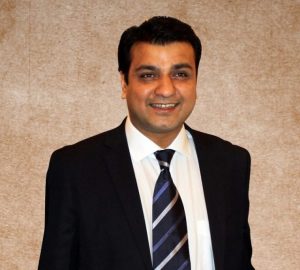 Interestingly, non-Muslims are also fast accepting halal products and services due to the scientific, hygienic benefits and ethical aspects. The term halal is gradually becoming a universal concept, more than an Islamic way of life.
"In this regard, Halal Expo is expected to play a crucial role in promoting halal, healthy, clean and green lifestyle movement across the Gulf region. We expect more than 100 business entities from 13 countries to participate at the two-day exhibition that will showcase the latest trends in halal products and services worldwide," added Ahmed.
The ninth edition of the Halal Expo Dubai 2017 will be held at the Roda Al Bustan hotel from September 18 to 19.