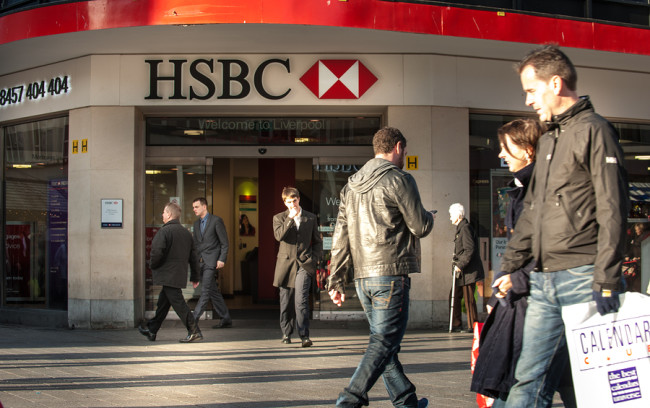 Leaked HSBC documents made public by the International Consortium of Investigative Journalists (ICIJ) on Monday highlight corrupt practices deeply ingrained in the international banking system and go far beyond the world's second largest bank, Global Financial Integrity (GFI), a Washington, DC-based research and advocacy organization, said in a note. 
The documents, related to account holdings of more than $100 billion,  uncover how the Swiss branch of the bank helped some of the world's most notorious dictators, arms dealers, criminals,  politicians sportspersons and Hollywood stars, stash untaxed wealth overseas and even fund illicit activities.
"While the leaks do really expose a culture of corruption at HSBC, it seems almost unfair at this point to single them out," said GFI Policy Counsel, Joshua Simmons. "From Credit Suisse to UBS and BNP Paribas to Standard Chartered, it feels like nearly every major bank is either under investigation or subject to settlements for engaging in serious financial crimes. Even HSBC acknowledged in 2012 that it let $200 trillion – roughly three times the global GDP – flow through its New York office over a three-year period without applying the legally required anti-money laundering controls. Nevertheless, not a single bank employee or executive has been prosecuted in any of these cases. Until the US Department of Justice – and financial regulators worldwide – begin holding individuals accountable for their actions, we're going to continue living in a financial Wild West."
GFI estimates that opacity in the global financial system, consisting of tax haven secrecy, anonymous companies, trade-based money laundering and lax financial crime enforcement, drains roughly $1trn per year out of developing and emerging economies – more than these countries receive in foreign direct investment or foreign aid combined.
"Illicit financial flows are the most damaging economic problem plaguing the world's developing and emerging economies," added Mr. Simmons. "But tax haven secrecy and lax enforcement also take a toll on developed countries like the United States, where offshore tax haven abuses cost American taxpayers roughly $150 billion in revenue each year. Enough is enough: Now is the time for regulators and legislators to act."
HSBC on its part, has admitted to the revelations and said the standards of compliance at its Swiss arm were significantly lower at the time. "We acknowledge and are accountable for past compliance and control failures," the bank said, adding, however, that its culture has now "fundamentally" changed. The bank was also quoted in the media as saying that it had refocused its private banking business, reducing its client base by almost 70% since 2007.