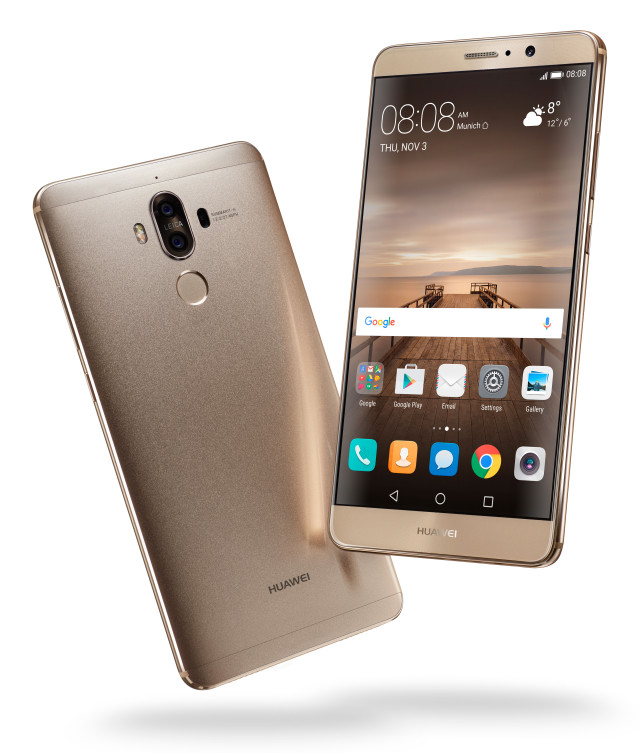 One of the quickest computing performances on the earth that also promises unwavering reliability even after months of continuous usage and a dependable battery life that assures enough power to watch up to two full movies through mere 10 minutes of charge – Huawei is offering all these sought-after features to its users.
Chinese technology giant Huawei is making optimum use of new-age know-how to make its users' life much easier. One of its newest cutting-edge products, Huawei Mate 9 was recently launched in Dubai, which became the second city in the world where the brand has debuted its premium product.
The Huawei Mate 9 Series also debuts the revolutionary Kirin 960 chipset with ultra-modern Machine Learning Algorithm. This will add an extra tinge of advancement by offering fast, as well as hassle-free, user experience despite of uninterrupted usage of many months. This latest addition to the Mate Series also comes with SuperCharge technology for prolonged battery life and one of the smoothest Android experiences for the users.
In its official statement, Gene Jiao, President of Huawei Consumer Business Group, Middle East & Africa, expressed confidence in Huawei Mate 9 and said it would help consumers to stay a step ahead.
"It is our priority to ensure our consumers stay a step ahead and we hope to showcase this with the new powerful and high performance flagship, the Huawei Mate 9," Jiao stated in the previously released statement.
Huawei has also launched an innovative cloud-based platform Higame that is an android mobile game platform.
Unmatched Android experience
Huawei Mate 9 comes with EMUI 5.0, which refurbishes the android operating system and makes it smarter while adding immensely to the functions. EMUI 5.0 helps the device to know its users' usual mobile behavior patterns and it also slows down the performance attrition over the time.
EMUI 5.0 brings a user-friendly interface design, which enables reaching over 90 percent of features within only three clicks.
Sheer focus on R&D
With 16 forward-looking research centers worldwide, Huawei is investing immensely on its research and development activities. This keen eye for detail and hard work is apparent in all the Huawei's products and services that are currently used by nearly third of the population globally.