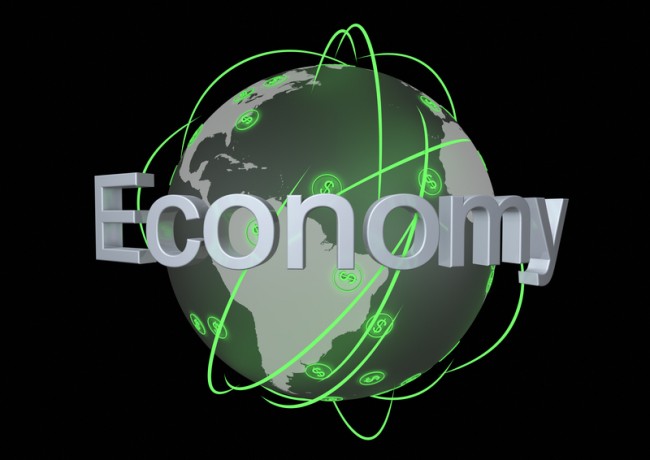 The International Monetary Fund has trimmed its forecast for 2014 and 2015 growth – 3.3 per cent in 2014 and 3.8 per cent in 2015.
Speaking to reporters, IMF's managing director Christine Lagarde says: "In the advanced economies clearly the recovery is driven by the United States and the United Kingdom, while the euro area and Japan are lagging behind.
"In the emerging market economies, you have reasonably strong, although slower growth, out of China, better than what we had thought out of India, and clearly a major slowdown in countries like Brazil and Russia."
Though there are threats such as Ebola virus on some African countries, the growth will continue – albeit at a slower pace, if certain steps are taken by policy makers.
"Now, this new momentum with hopefully more growth, more jobs, better growth, better jobs, is what we would certainly call upon the membership [IMF members] to produce," says Lagarde.
According to her the first step is monetary policy, "where we would be seeing asynchronous movements probably but particularly in the euro zone and Japan, more of that accommodative monetary policy is needed going forward in order to support the economy".
While at the same time the US Fed is probably going to normalize its monetary policy and "where we're going to continue to caution a lot of the emerging market economies and low income countries and developing countries to just prepare themselves for a bit more volatility than we have observed over the last few months", says Lagarde..
"On the fiscal front we believe that more growth friendly fiscal policies can be put in place, and we also think that the financial policies must continue to aim at reducing excesses, make the financial system sounder, and strengthen its ability to help the recovery," she tells media persons.
Answering a question on the Arab world, the IMF's managing director says: "We are very engaged and involved in the Arab world in general. I'm using the Arab world in general because we used to talk about the Arab countries in transition, the ACT as we had labeled them.
"I think it goes far beyond the ACT, because there are countries that did not go through the transition or that transition phase, which are struggling at the moment with very complicated issues that have to do with significant military problems, disruption of the entire infrastructure, abundance of migration, people who are being displaced, about 11 million of them in that whole area. So we're trying to help in all these directions, and not only the Arab countries in transition. We go beyond that at the moment.
"We have quite a few programs in place. The latest one that was approved was Yemen. A lot of has been achieved. Let's face it. When I look at the program to remove subsidies and to use public finance to better use as safety net for the poor, as support for health and education, a lot has been done. But, there is still a lot more that needs to be done, and we appreciate how difficult it is under the circumstances faced by those countries. And, it is to their credit to have done what they have done, but they have to continue.
"I'm particularly pleased to see that there is a good and strong delegation coming from Egypt on the occasion of the Annual Meetings and we will be continuing the discussions with Egypt. I very much hope that we will be able to do an Article IV with our Egyptian friends. Bottom line, we are focused, we are going to continue to be engaged, but this is a part of the world that needs the attention, the support, and the financial support, as well, of the international community," she concludes.