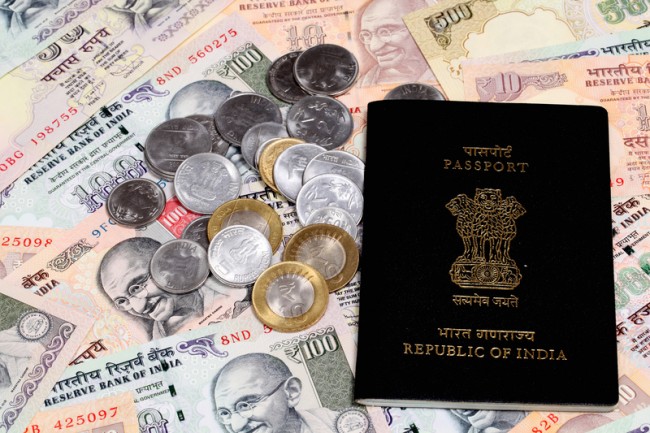 The UAE-based Indians are expected to increase their investment inflows into their home country after the upcoming general elections, according to a Standard Life commissioned survey titled,  'The NRIs' Investment Inflows into India – A Pulse Study'.
The survey is the second study by one of the leading long-term savings and investments company on the saving and investment behaviour of non-resident Indians (NRI) in the UAE.
The research says that two thirds of NRI respondents were optimistic that a new Indian government will create a conducive environment for investor-friendly retirement planning in India. Further, a majority of the respondents believed that any new Indian leadership would bring about positive regulatory developments, which would lead to more foreign investments, financial services reforms, better infrastructure and ultimately greater economic growth.
CEO of Standard Life International in Dubai, Chris Divito, says: "It is interesting to note that the NRI community looks to increase their investments in India after this period of perceived pre-election uncertainty. Such situations are not uncommon in other markets where capital flows can sometimes reduce as investors wait for greater clarity on how any policy changes will affect the plans individuals make for how they will save and invest over the longer term and any changes to tax or remittance.
"Overall, it is compelling to know that NRIs are positive towards investing in India regardless of any changes.
"With significant economic clout, the UAE's sizeable Indian community can be seen as a natural source for inward investments into India as most make investments and plan for retirement in their home country. Like most expatriates, NRIs are seen to be committed towards building wealth and securing their financial future."
The survey also reveals that NRI investments are spread across a wide range of asset classes, including formal savings schemes (45 per cent), real estate (43 per cent), mutual funds (30 per cent), long-term investments plans (30 per cent), formally constituted retirement plans (26 per cent) and government-backed infrastructure funds (15 per cent).
Some of the respondents also indicated investment allocations towards gold, education and, personal business.