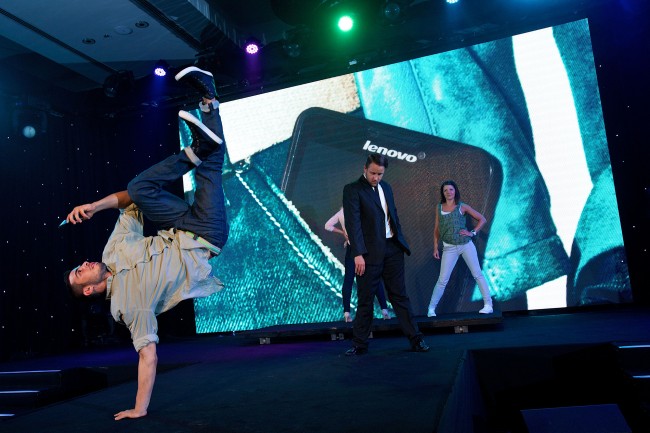 After years of being present in laptop and PC segments, Lenovo has launched its smartphone portfolio in the UAE and Saudi Arabia. Consumers in UAE and Saudi Arabia will become the first in the region to get their hands on six new models, including the exclusive Lenovo K900 smartphone.
While K900 is for tech-savvy power users; Lenovo P780 is for the professional who demands long-lasting battery, USB on-the-go and business applications; the stylish S920 and S820 are for heavy multimedia users; and the affordable yet fully loaded versions are A706 and A390.
Gianfranco Lanci, Lenovo EMEA President, said: "Smartphones are fast becoming a primary platform for work, entertainment and social networking for consumers and we are thrilled to be launching our exciting line-up in the UAE and Saudi Arabia, second wave of Lenovo's smartphone expansion in EMEA after Russia last year."
Across the range, Lenovo engineers and designers have focused on keeping the new smartphones thin and light without sacrificing performance. Most of the phones in the portfolio run on quad-core processors, while many of them offer dual-SIM with dual-active capabilities. Lenovo has also introduced design innovations to improve key aspects of the smartphones such as longer battery life, display size and super camera application.
IDC forecasts smartphone shipments worldwide to reach 958.8 million units in 2013, topping last year's total by 32.7 per cent. By 2017 IDC forecasts that 1.5 billion smartphones will be sold globally. Closer to home and according to a recent survey conducted by Google, UAE ranks highest in the world in terms of smartphone penetration with 62 per cent of consumers owning smartphones; representing 18 per cent growth year-on-year.  While in Saudi, Portio Research says smartphones in the Kingdom will surpass 40 million by the end of 2013, and will reach 55 million by the end of 2016.