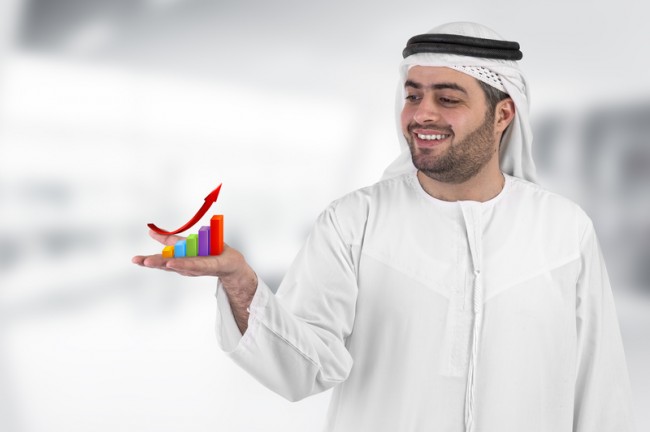 Financial education of local investors is important to reap the benefits of the growth seen in the stock markets, in particular, and economy, in general.
"Investors need a trading strategy, based upon basic financial education and solid data. The importance of understanding technical analysis and acting upon it and having the right attitude and risk control are all paramount to developing the confidence needed to succeed," says trade guru Avramis Despotis.
Tradepedia, an independent, pioneering trading education provider, founded by trading guru Avramis Despotis, has opened its MENA headquarters in Dubai International Financial Center in Dubai, UAE, in response to the abundant growth of the MENA region's financial markets. The UAE's joining in 2014 of the MSCI Emerging Market Index has boosted investor confidence and driven up volumes of foreign investment.
As Middle East markets continue to evolve, with UAE's GDP expected to rise above five per cent in 2014 and Saudi Arabia lauded as one of the world's ten fastest growing economies, they will become more complex and volatile. These conditions offer lucrative opportunities for canny and experienced investors, but also major pitfalls for new investors.
Despotis says: "The upside of a fast-growing financial market is the opportunity to make money. The downside is an increased risk for unwitting investors, and these conditions are attracting a huge number of smaller local retail investors who do not yet have the acumen to manage the uncertainties that the market poses… and they risk everything."
The growth of MENA financial markets and listed stocks is partly attributable to regional governments' desire to diversify away from traditional petroleum-based economies. DIFC's status as the world's fastest growing financial center is testament to the UAE's success in achieving this aim and it is the natural location for Tradepedia, which has trained more than 20,000 individuals to trade to date and aims to become the leading provider of independent financial education in the world.
Despotis adds: "With trading volumes of over 12 million contracts in a 10 month period, the Dubai Gold and Commodities Exchange (DGCX) is emerging as one of the fastest growing exchanges in the world. On the other side of the coin, however, the UAE market is experiencing fluctuation and needs to be watched carefully by investors until the end of 2014 to predict how it will behave.
"Next door, the Saudi Stock Exchange (Tadawul) in particular is a financial market to watch, and I predict the all-share index could reach 13,000 by early 2015 and possibly 15,000 by early 2016, with a liquidity of possibly 200 billion," he concludes.