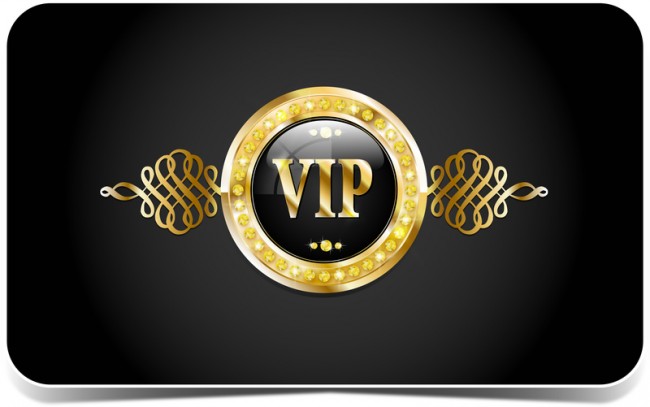 Some people think that luxury is the opposite of poverty. It is not. It is the opposite of vulgarity," said Gabrielle Bonheur Chanel, or Coco Chanel. The right combination of craftsmanship, exclusivity, complexity and style, among others, defines luxury goods and services. Also, it's a statement of power. However, whichever way one puts it, the hard fact is that premium goods and services come at a price – and a big one.
In oil-rich Arab countries, stable economies, high government spending and the growth of family businesses have contributed to the expansion of both the premium and ultra-premium sectors.
Watches, cars, jewelry, accessories and perfumes are the most preferred forms of luxury goods for the region's high-net-worth individuals (HNWIs), while ultra-high-net-worth individuals (UHNWIs) mainly go for private jets, superyachts and holiday homes in scenic locales.
However, Dubai is different. The emirate represents 30 percent share of the Middle East region's luxury market, thanks to several HNWIs traveling from China, Russia, Asia and other oil-rich Arab countries to the city.
Looking at the number of incoming tourists, a report by the Middle East region's largest luxury retail organization, The Chalhoub Group, notes that tourism is important to the entire GCC region, which is led by 'the Dubai phenomenon'.
"In line with global trends, source countries are gradually changing with a shift from the UK and Europe to China, in particular, with Russia continuing to grow and tourism within the GCC region remaining very important and growing. This, too, has significant implications for luxury retail.
"Chinese tourists to Dubai increased by 111 percent between 2007 and 2011. The relatively small number of Chinese tourists belies their importance: among visitors to Dubai, they have the highest average capital expenditure, followed by British and Kuwaiti tourists," reveals the study, quoting MasterCard.
"While the Chinese are grabbing much of the attention, Russian tourist numbers also continue to grow, with Dubai reporting an increase of 22 percent in 2011, when compared with 2010.
"During the Dubai Shopping Festival 2012, Russians spent a total of $122 million, followed by Saudis ($106m), Britons ($93m) and the Chinese ($83.5m)," it adds, quoting Visa.
Meanwhile, Dubai-based Department of Tourism and Commerce Marketing reveals that the emirate received the largest number of Saudi tourists – approximately 1.3 million – in 2013, followed by India, the UK, the US and Russia.
Meanwhile, Australian tourists visiting Dubai registered the highest growth in 2013, when compared with 2012 (39 percent), followed by Egypt (22 percent) and Saudi Arabia (19.9 percent).
When it comes to spending on luxury goods, GCC nationals are high spenders, both at home and abroad, according to The Chalhoub Group's report. It points out: "Locally, they spend a monthly average of $1,300 on clothing and accessories, of which $700 is spent on ready to wear and $300 is spent on shoes, when compared with $120 and $150 respectively for UK shoppers in their country."
In London's West End, the average transaction value for Saudis is $3,180 – the highest of all nationalities – followed by Kuwaitis at $2,860, both Emiratis and the Chinese at $2,065, and Russians at $1,430, reveals the report, quoting Switzerland-based Global Blue.
Overall, the economic recovery bodes well for the premium sector, as worldwide luxury goods market revenues will grow approximately 50 percent faster than the global GDP, with an expectation of four percent to five percent growth in 2013 and five percent to six percent annual average by 2015, on track to break the €250 billion sales threshold by mid decade, according to Bain & Company, a leading advisor to the global luxury goods industry.
It confirms that luxury revenues grew by ten percent in 2012 (at current exchange rates), given the strong growth tailwinds that were present in the first half of last year. All growth estimates for 2013 and beyond are at constant exchange rates. "Tourists are changing their consumption habits, seeking out new destinations (eg Dubai, Southeast Asia and Australia) and becoming more savvy in the items they purchase. Each year, more 'HENRYs' (high earnings, not rich yet) become potential customers, with ten times as many HENRYs as ultra-affluent individuals. The rise of the middle class in emerging countries is polarizing the competitive arena, becoming a 'new baby boom-sized generation' for luxury brands to target," the Bain & Co study reveals.
"Absolute luxury items (comprising high-end products with high-quality materials, exquisite craftsmanship and no logos) lead the way and, despite some recovery of spending on apparel, leather goods and other accessories, they continue their run over other categories.
"Watch consumption has sharply decelerated, as retailers de-stock and Chinese luxury consumers slow their purchasing, while cosmetic products are slowing down in mature markets, albeit still delivering growth in emerging ones."
Meanwhile, the Middle East region's luxury market is growing at a steady pace, with Dubai continuing as the center of gravity and the only city attracting foreign consumers (eg Russians, Indians and Africans, among others).
"We are seeing a more even distribution of the global growth," says Claudia D'Arpizio, a Bain partner based in Milan and the lead author of the study. "In turn, brands are refocusing from short-term, reactive hot-spot thinking to long-term sustained growth strategies."
Cyrille Fabre, a partner at Bain & Co who leads its Retail and Consumer Products practice for the Middle East region, adds: "The region is now the ten largest luxury goods market, with sales exceeding €6 billion. Local consumption, intra-region tourism and the strong historic relevance of hard luxury and perfumes/cosmetics are key market drivers. Dubai is the heart of the regional market, as it alone commands approximately 30 percent share of the region's luxury market."
On a global level, Andrew Hay, Global Head of the Residential Division and Equity Partner at Knight Frank, which came out with the World Wealth Report 2014, says: "The biggest trend to emerge from this year's report – and one that is underlined by our revealing interviews with leading developers, such as India's Abhishek Lodha and Australia's Lang Walker – is the increasing globalization, not only of property investment, but also of funding and development."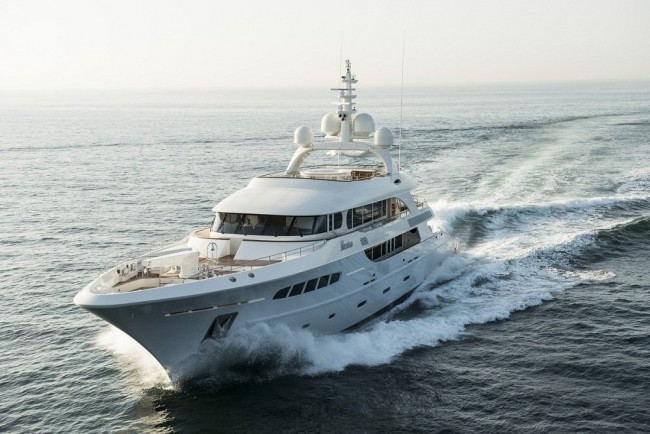 On the region, Emirates Investment Bank (EIB), in its GCC Wealth Insight Report, reveals that, with more infrastructure spending and higher consumer confidence across the GCC region, its GDP growth is forecast to grow by 3.7 percent in 2013 and 4.1 percent in 2014.
On current and future economic sentiments, more than half (54 percent) of surveyed HNWIs thinks that the current condition of the global economic situation is staying the same, while 46 percent believes it will improve in one year.
The EIB survey also touches upon the attitudes towards banking and investment decisions, adding that more GCC HNWIs (66 percent) have had their banking and investment decisions affected by the global downturn than local economic conditions (43 percent) or the Arab Spring and events that followed (46 percent).
Meanwhile, when it comes to financial allocation decisions, GCC HNWIs are nearly twice as likely to prefer to invest in assets closer to home (64 percent), rather than globally (36 percent), mainly due to their confidence in the local economy.
"GCC HNWIs who invest globally do so mainly to seek greater stability from developed markets (24 percent) or want to diversify risk (24 percent), while 90 percent of GCC HNWIs is more focused on wealth generation than preservation," the GCC Wealth Insight Report claims, adding that: "Most HNWIs spread their current wealth across a range of investments, with 34 percent allocating wealth in their own businesses and 25 percent investing in real estate. Two thirds expect to increase investments into their own businesses (65 percent) and real estate (65 percent) in the near future. The UAE, China and Europe will be the preferred investment destinations over the next three to five years."
Besides, the recent global financial crisis has changed the outlook of HNWIs toward investment and the distribution of risk, and the same can be said about luxury brands and retailers in the Middle East region. With an ever-expanding retail space, especially in the GCC region, the evolution of the business traditional model is currently in progress.
More and more international brands are taking upon themselves to move away from multi-brand retail stores toward boutique outlets. Although international brands appreciate their associations with local partners, they openly claim that boutique stores have helped them take better control of their merchandise and the sophistication of their sales staff. Tourists from this region and beyond, with an intention to splurge on luxury goods, are more comfortable shopping in boutique stores because their brand awareness is high and product knowledge is quite good, according to an executive of a European luxury brand who wishes to stay anonymous. "Basically, HNWIs visiting Dubai know what they want, but if they want to have more options, they can always go to multi-brand outlets."
One of the main challenges facing the region's luxury sector is a lack of data and information, and Mediaquest, the parent firm of TRENDS, is organizing a two-day Arab Luxury World conference, on June 2 and 3 at the Westin Dubai, to discuss these issues.